Death Eaters Descend Upon Universal Studios Japan This Halloween
Potter fans in Japan have something extra-special to look forward to if they are planning on making a visit to the country's Universal Studios park this fall – a spooky Halloween event featuring Dark wizards, a dessert feast, and more!
The event will run September 14 through November 6, giving visitors quite a while to experience some Halloween magic! The main draw of the event are two new pieces of entertainment that will run at the park, "Death Eater Attack" and "Magical Trick or Treat."
"Death Eater Attack" sounds rather terrifying (just right for a Halloween adventure):
Death Eater Attack" joins the line-up as a new piece of entertainment at [t]he Wizarding World of Harry Potter. When night falls, this peaceful, cheerful world of magic transforms experiencing moments of darkness. The Death Eaters appear in Hogsmeade wearing black hoods and masks. Guests can experience the thrill and terror of coming face-to-face with the magical might of the Death Eaters, discovering an unprecedented feeling.
If you're looking for something not quite as scary, never fear! You've never been trick-or-treating like this before:
During the day, 'Magical Trick or Treat' newly joins the line-up. Guests can experience a new kind of trick-or-treating in which Hogsmeade villagers will be handing out sweets to kids and guests. The village of Hogsmeade will be filled with the smiles of children enjoying the wonderful trick-or-treating.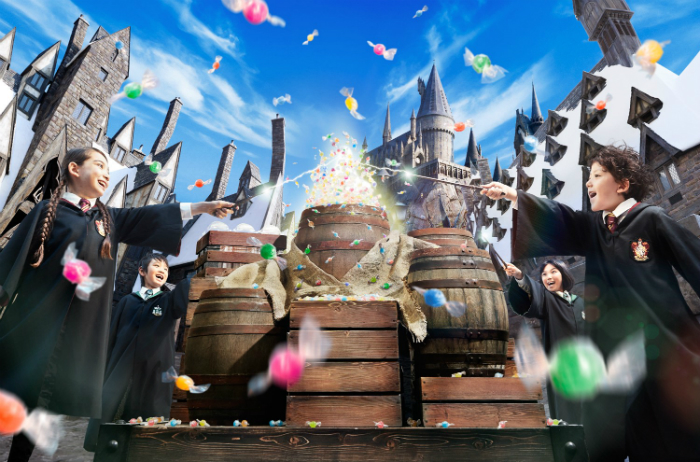 To round out the event, a "Hallowe'en Dessert Feast" will also be available, consisting of desserts inspired by the first Harry Potter book. According to the press release, the Dessert Feast will include mountain-shaped chocolate ganache treats and carrot cake, among other treats. The park's Great Feast will also feature special Halloween-themed dishes, including a pork rib platter with pumpkin au gratin.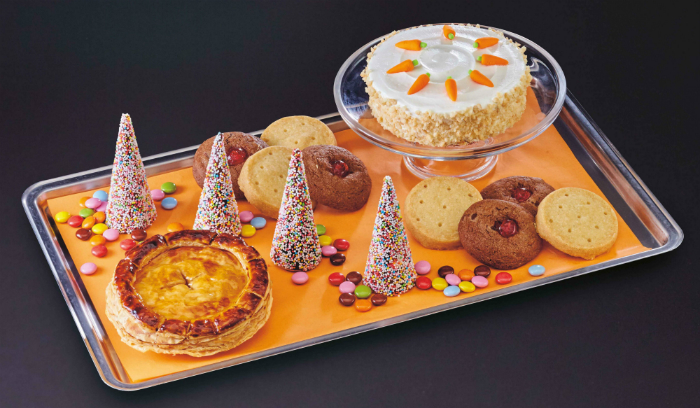 This announcement makes a trip to Japan even more appealing for those of us who don't live there! Anyone planning on visiting this fall?