Four Types of Reactions to the "Fantastic Beasts" Movie Quintuplet
Tonight, we learned that the Fantastic Beasts trilogy we've been losing our minds over for the past approximately forever is actually going to be FIVE FILMS. (It's a quilogy.) As if the anticipation of the first film arriving in theaters in just over a month wasn't enough, we now have to cope with two more films' worth of feelings. (And if there's one thing Potter fans aren't necessarily great at coping with, it's feelings related to fictional events.)
As a group of 70-some massive Potter fans from around the globe, it's no surprise that we at MuggleNet experienced a wide range of emotions in response to this news. We gathered our reactions and grouped them into a few basic categories to help you better cope with your own emotions. We had the feels, so you don't have to.
1. The Really Happy
When you watched the credits roll up at the end of Deathly Hallows – Part 2, your most prominent thought was, "That's it. We'll never have a new Potter thing to look forward to. My childhood is over. My life is over. Lead me to the nearest convenience store so that I may consume my body weight in ice cream." Fast-forward to 2016. J.K. Rowling is actually writing new wizarding world content. She's writing it, and it's going to be a movie, and you're going to see it, and all of your dreams are going to come true, and your crops are flourishing, and your skin is clear, and you'll never be sad again.
2. The Really Not Happy
Maybe you were excited for the original trilogy announcement. That sounded legit. It sounded like a creative choice that made sense. But adding two more films before the first one even comes out is just a little too reminiscent of some other decisions that have been made recently within the fandom. It doesn't make sense, it feels a little too financially motivated, and if we could avoid the current woes of the Lord of the Rings fandom, that would be swell.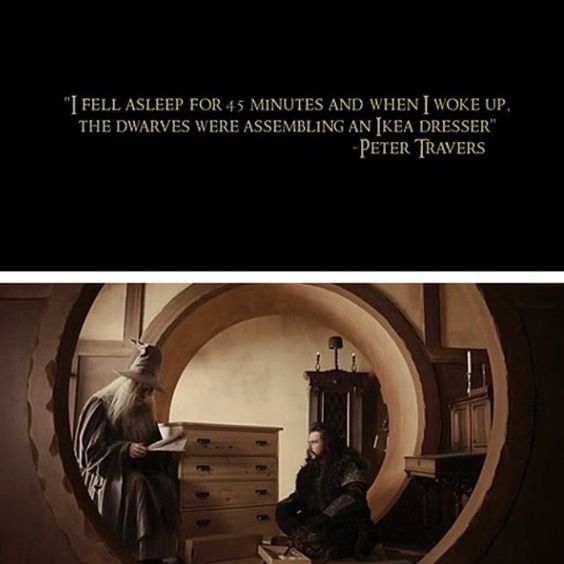 3. The Overwhelmed
You were just beginning to wrap your head around the idea of a new generation of Potter material, of maybe taking your kids to see a wizarding world film in theaters when you never realized before that that would be a possibility. Now there are going to be two more films, so maybe your kids will be teenagers by the time the last film comes out. Or maybe you'll be 40 by the time the last film comes out, and in a completely different chapter in your life. Potter universe content is legitimately going to define your entire existence at this rate. It's just a lot to absorb, you know?
4. The Chill
It was going to be a trilogy. Now it's going to be a quilogy. (We definitely made up that word, but it works, don't you think?) In the grand scheme of things, this doesn't change much. There were going to be several films. There are still going to be several films. We still don't know how long of a period of time these films will span or what exactly we'll get to see. And honestly, it's hard to get too excited (or disappointed) before even seeing the first film. So you're riding the wave and waiting for it to happen. There's not much that can phase you as a fan these days. (Deathly Hallows gave you that tough skin, of course.)
Whatever your reaction to the Fantastic Beasts Films 4 and 5 news, we'd love to hear from you in the comments! Though we come from different backgrounds and speak in different tongues, we can all come together as one to discuss, rant, gush, and fangirl/boy over films that have not been released yet. It is, after all, what we have always done best.