How to Bring a Hogwarts Halloween to Your Muggle School
The best time of the year is upon us, and all we want to do is celebrate! For those of us who believe that October is a state of mind and Halloween isn't just a day, we want to extend the celebration in any way that we can. While high schools can be restrictive about Halloween, only allowing the barest of costumes and banning treats and tricks, there are still a few ways to create Halloween magic in your Muggle school, whether it's high school or college. Here are some of my favorites!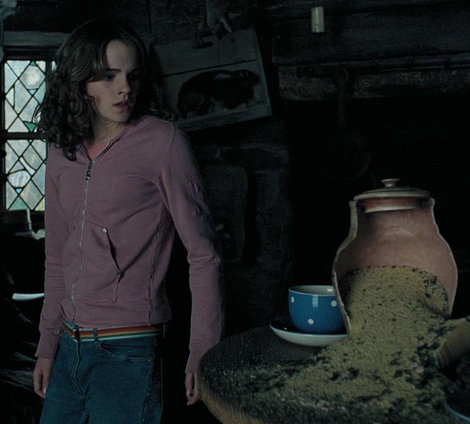 1 ) Create a plain-clothes costume! Take some inspiration from our favorite young witch and dress down. This costume would be fairly easy to put together. All you need is a pink hoodie and shirt, jeans, a rainbow belt, and sneakers. Then just curl or tease your hair into the traditional Hermione mane, and you have a costume! You can do this with any of the Harry Potter characters. I've seen someone dressed as Sirius Black with black jeans, a velour coat, a dark button-down shirt, heavy boots, and a fake mustache. It can be done! Use your imagination and you never know what you can throw together!
2 ) Now, this Quirrell was very brave to do this in a college library, but that doesn't mean that you can't reenact your favorite scene! Get some friends together and stage the dueling tournament from Harry Potter and the Chamber of Secrets in the school quad during lunch. Get a Harry Potter club involved and try a flash mob while dancing to "Hedwig's Theme"! Even try to organize a Deathly Hallows scavenger hunt across campus! I just recommend not resurrecting Voldemort in the middle of your gym. Bad idea!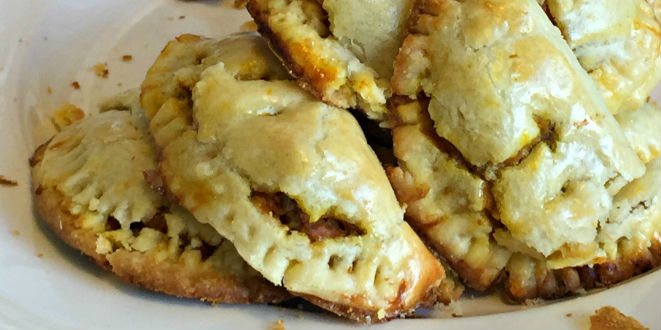 3 ) I love handing out treats during the month of Halloween! Some schools are really very strict about food being handed out on campus, but there is one way I know to get around that. Just hand it out in a classroom! Choose your favorite class and bring treats with you to share. I like making something, usually my "Monster Cookies" recipe, but Harry Potter treats are game as well! Just make sure to individually wrap them, using Halloween treat bags to ensure that there's no greedy grabs or bare hands.
Of course, these are just the beginning! You could dress up like a Hogwarts founder and go about spouting facts about the beginning of either Hogwarts or your Muggle school. You could really release a troll in the dungeon (or gym)! You could even convince Peeves to unleash havoc in the library, but remember, he'll want to be compensated! As long as your tricks are all treats, a Hogwarts Halloween is within your grasp!