Is a "Fantastic Beasts" Mobile Game on Its Way?
It may not be Pokémon GO, but it looks like Harry Potter fans could have a new mobile distraction sometime in the near future! In a Facebook post, WB Games teased a game called Fantastic Beasts: Cases from the Wizarding World, and hopefully, it will be available soon!
Here is where it all began:
This post links to a mock page about the game. If you click "GET" in the top right-hand corner, you can sign up to receive updates about the game's availability. The mock page is a little tricky to navigate (and doesn't seem to work on some Android devices), so we extracted some relevant information for you!
Here's the information from the description field:
Fantastic Beasts: Cases [f]rom [t]he Wizarding World

Master your magical skills as you delve into your wizarding world to investigate unexplained happenings. Inspired by J.K. Rowling's [w]izarding [w]orld, experience all[-]new adventures as you discover hidden objects, interview witnesses, analyze evidence, and cast spells to uncover and protect the fantastic beasts at the center of every mysterious case.

Solve All[-]New Magical Mysteries

Clues to unlocking the secrets of your wizarding world are hiding in plain sight. Only you have the skills and talent to find the answers as you dive into the elusive world of magical creatures. You'll cast spells, brew potions and decipher hidden clues to investigate and solve all new mysteries.

Help the Ministry of Magic

The Ministry of Magic is relying on you to crack the case as one of the brightest new recruits of the Department for the Regulation and Control of Magical Creatures. From Nifflers to unicorns, centaurs to dragons, you protect them all. Use your training to investigate beastly happenings and prove yourself as the smartest, sharpest wizard.

Make Magic [w]ith Your Friends

Join the magical community and unravel the secrets of your wizarding world together. See how you stack up against your fellow recruits, and lend your friends a helping hand.
The game sounds like a lot of fun – but don't they mean that MACUSA needs our help, rather than the Ministry? Or perhaps the game will take place in the UK, even though the first film takes place in New York?
The page also features some sample images from the game, which you can view below: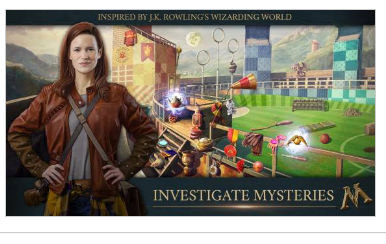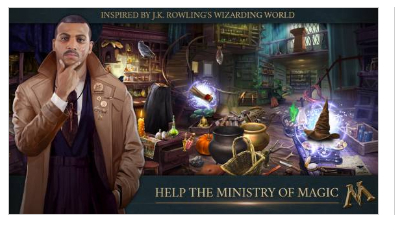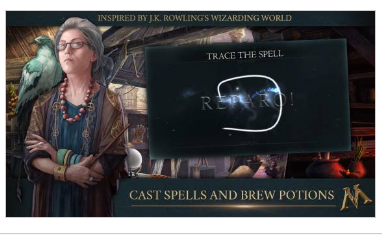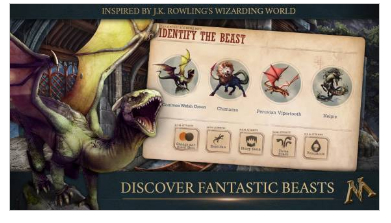 Are you prepared for the wizarding world and the world of mobile gaming to collide? Keep an eye on MuggleNet for more news about the game's release!