What "Fantastic" Beasts Would the "Teen Wolf" Cast Want to Be?
As a long-time fan of Teen Wolf and a first-time attendee at New York Comic Con, it was pretty safe to say this year was the year to go. With Teen Wolf wrapping up its story in the upcoming Season 6, I had a lot of questions (and a lot of bittersweet feelings).
As a host of the podcast SpeakBeasty, I discuss a lot of mythical creatures and beasts, which led to my interest in questioning the cast of Teen Wolf which beasts they would want to become. Since so many of the cast in attendance did play otherworldly creatures on the show, it was safe to say I did not expect some of these answers!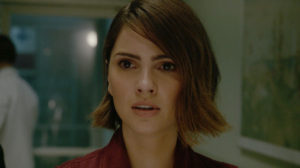 First at the interview table was the lovely, effervescent Shelley Hennig, who portrays Malia on the show. When asked what mythological creature she would be, she first asked, "Can I make one up?" (Who was I to say no?) She continued, "Like a… I just want to be a rabbit… a wererabbit that just lives in a little hut in the middle of nowhere, and she's got little rabbit friends, and little kids come and play with us and massage us all day."
Her reasoning for this came from her own experience of owning a rabbit, and Shelley seemed to light up talking about her niece's pet rabbit Phoebe, named for Aunt Phoebe Tonkin of The Originals.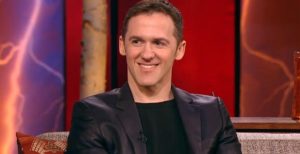 Next to the table was Jeff Davis, executive producer, head writer, and showrunner for the series. We were warned beforehand that he would be evasive regarding the final season, and that proved all too true. His answer in regard to which beast he would be gave a nice nod to the Harry Potter series, surprisingly. After taking a bit of time to think through the creatures of the show, he said finally, "I'd be a phoenix. I'd always be rising from the ashes." Succinct!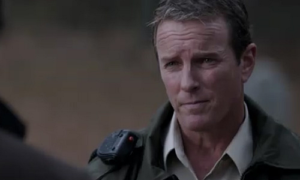 Linden Ashby, who portrays Sheriff Stilinski, then stopped by our table. His first word to us was a simple "howdy," which was a welcome greeting to this Southerner. Although he didn't have time to answer my question, he did speak on what it was like to be one of the few human characters on the show: "I love being a human because you can look at all these supernatural creatures around you, try to understand it, try [to] stay grounded in your reality and not try to let this insanity get in." So something tells me if he had to choose a beast, he may just wish to stay human.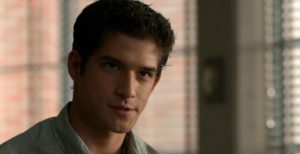 The final person to stop at our table was Scott McCall himself, Tyler Posey. Tyler was bursting with energy and gusto, answering questions on the fly. Having seen firsthand in the panel how (at times) emotional the cast got discussing this finality for the show, it was a comfort as a fan to see such upbeatness. Of all the interviews, his answer most took me aback, in a good way! "I'd be the Loch Ness Monster because Nessie is just so cute, and she's so mysterious, and I feel like I'm a little mysterious." That you are, Tyler. That you are.
As much of a pleasure as it was to experience this, my heart also ached at all the questions regarding the last episodes. Tyler's ultimate goal was for people to take from the show: "Just love. Spread love. Don't be an asshole."
Be sure to watch the final season of Teen Wolf on MTV on November 15, at 9/8c!