Food, Feminism, and Institutionalization: Eddie Redmayne and Katherine Waterston Talk "Fantastic Beasts"
Earlier today, during the press junket for Fantastic Beasts and Where to Find Them, there were multiple roundtable discussions surrounding the film. During an approximately 15-minute span, Eddie Redmayne and Katherine Waterston (Newt Scamander and Porpentina Goldstein) answered all sorts of questions, ranging in intensity from deeply introspective to lighthearted curiosity.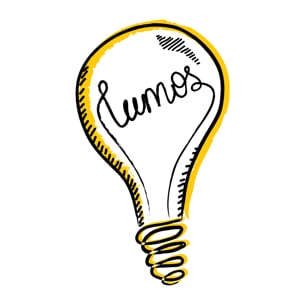 The first topic that came up right off the bat was the protection and salvation of children in the film and how that affected both of their roles. Eddie revealed that Ezra Miller helped him with understanding the impact of institutionalization on children, along with J.K. Rowling's Lumos, a charity founded to help fight against these institutions.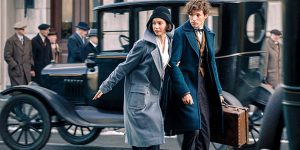 We discussed another hot topic during the first roundtable: unrecognized feminism during the time period that Fantastic Beasts is set within. There's no doubt that women's rights have come a long way in a short period of time, but it wasn't as dismal as most people seem to think. This type of attitude is portrayed in a brilliant way in this film – Tina wears pants, not a skirt! Even if a movie is set in modern times, if there is a female lead, she usually ends up in a skirt and heels. (Have you guys seen Jurassic World? Who keeps on heels while running from a dinosaur?) Katherine had the pleasure of taking on this surprisingly empowering role, and she reveals that she thought of her grandmothers the entire time:
One of [my grandmothers] was a secretary in New York and took the elevated trains that are no longer in the city but are in our film […] and I thought about her, a young woman in New York, while we were working on this, and my other grandmother, who was a total punk, and she was obviously a pre-feminism feminist.
So hopefully, when we finally see Fantastic Beasts, we can take note of these incredibly important ideas throughout the film, instead of being upset about the delicious-looking food being fake – a small detail divulged by the duo during their discussion.
Did you know that MuggleNet is 99% volunteer-run? With your monthly pledge of $5, you can provide monetary support to our volunteers while becoming eligible for exclusive swag giveaways!
Support us on Patreon