Google Launches "Fantastic Beasts" Landing Page
It's finally November – and do you know what that means? Of course you do – Fantastic Beasts and Where to Find Them is released this month! To celebrate the impending release, Google has released a Fantastic Beasts–themed landing page, geared toward Android device users.
The landing page, which can be seen in the picture below (entered through Newt's magical case – of course), gives the user several options.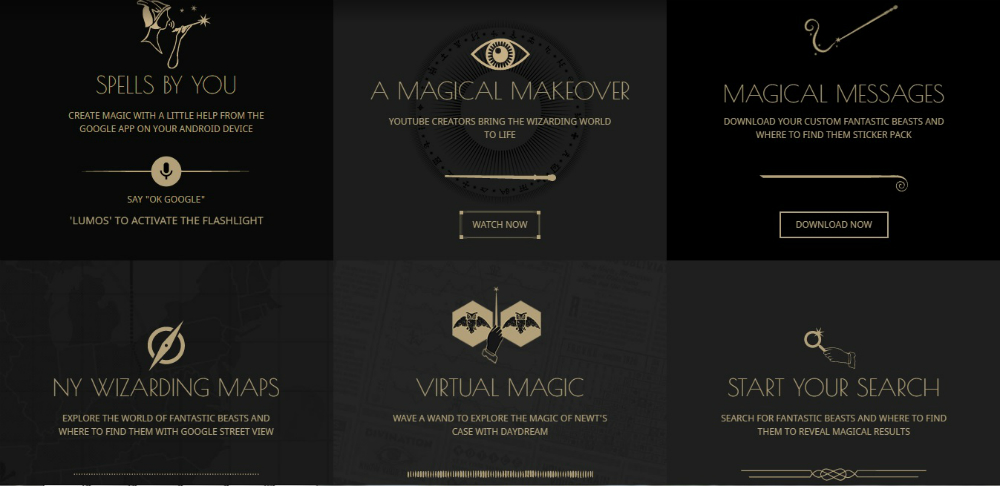 The first interactive option allows users to use their phone like a wand by activating OK Google and using Lumos to turn on the flashlight, Nox to turn it off, and Silencio to mute the device.
Several locations from the film, including Tina and Queenie's apartment, MACUSA headquarters, and the speakeasy, the Blind Pig, have also been added to Google Maps. Users can find the locations by searching Fantastic Beasts and using street view, see right into these magical locations.
A sticker pack to use with Google Allo is also available, and a link to more information about the Google Daydream Fantastic Beasts game is also provided.
You can explore the landing page here.
Have you had a chance to explore yet? What's your favorite feature? Let us know in the comments!