Illustrated "Harry Potter" Box Set Released!
The second illustrated Harry Potter book in the series, Harry Potter and the Chamber of Secrets, was released last month, with illustrations by Jim Kay. To celebrate the release, British Harry Potter publisher Bloomsbury has released a special box set of the first two books, in an exclusive slipcase, which can be seen below.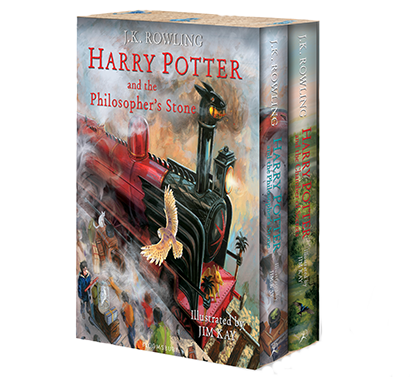 The set, which was released today, November 3, is available online at a special price of £54 (RRP £60) and can be ordered here. For those thinking ahead to the festive season, we think it would make the perfect Christmas gift for any Harry Potter fan!
Jim is currently hard at work on the illustrations for Harry Potter and the Prisoner of Azkaban, and we can't wait to see more of his Harry Potter work next year. The third book is currently set to be released in October 2017.
Plus, if you're looking for more Harry Potter-related goodies that are soon to be released by Bloomsbury, then you can now pre-order two Fantastic Beasts-related books: J.K. Rowling's Wizarding World Pop Up Gallery of Curiosities and Newt Scamander: A Movie Scrapbook. Both books will be released on November 18 and have special online prices of £18 and £13.49 respectively. In the US, the two books will be available from Candlewick Press.
Have you bought your copy of Chamber of Secrets yet? Or will you be getting this special slipcase edition? Let us know in the comments!