Product Review: Trend Setters Ltd.
Recently, I was sent a package of products from Trend Setters Ltd. to review for MuggleNet. This overly generous box contained a bookmark, a luggage tag, a hanging glass, a poster, four heat-sensitive mugs, and an amazing film board.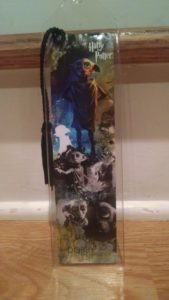 This particular bookmark features a collage of Dobby the house-elf. The graphics are good, and it comes in a plastic case to prevent bending and tearing. You can move the tassel from the bookmark inside the plastic to the top of the plastic case to make your bookmark more visible between the pages.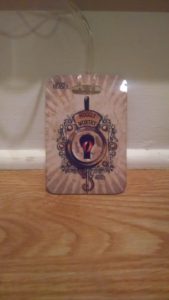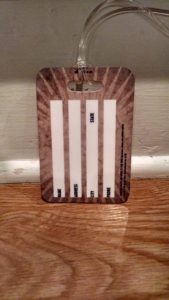 The luggage tag is very sturdy and makes reference to Newt's case in Fantastic Beasts and Where to Find Them. It is made of fiberglass-reinforced plastic, so it is durable. The smooth, glass-like finish makes it difficult to write on with a pen, and a marker might just wipe off. I am probably going to not fill out the tag and just use it to tell my bag apart while traveling.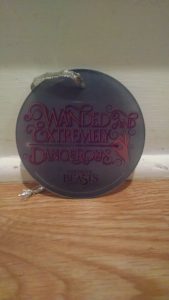 I love the hanging glass and its play on words. It is just as beautiful without light shining through it as it is with light. The sun wasn't cooperating, so I, unfortunately, don't have a picture of it in the sun. I believe I'm going to hang this from my rear-view mirror in my car.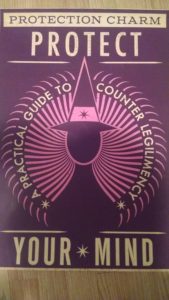 The next thing I pulled out of the box was a poster. It is made from a special material, so no matter how long it's in the tube it will not stay rolled up or be wrinkled after you remove it. It is also fade and tear resistant. My only suggestion is to transfer it straight into a poster frame once you remove it. It does show smudges and scratches easily, so protect it at all costs.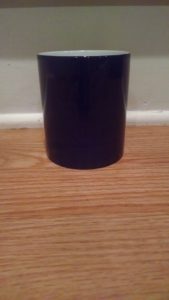 After the poster, I proceeded to pull out the boxes with the color-changing mugs. When boiling water was dumped into the mugs, they took between 20 and 30 seconds to change. While all these mugs are microwave safe, it is not recommended that you put them in the microwave. These mugs are also not dishwasher safe. Hand wash them to keep them damage free and make them last longer.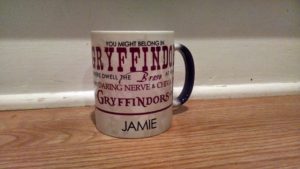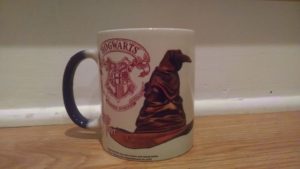 The first mug I pulled out was a Gryffindor mug. This mug has the description of Gryffindor that the Sorting Hat gave from Harry Potter and the Sorcerer's Stone. The quote is accompanied by a beautiful picture of the Sorting Hat and the Hogwarts crest. One of the cool things about this mug is that it is customizable, so you can put your name, or the name of your loved one, at the bottom of the mug.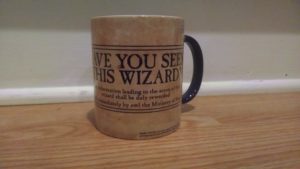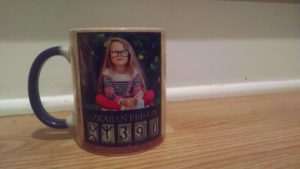 The next mug I pulled out was the "Wanted Wizards" mug. This mug is essentially an Azkaban wanted poster. Like the Gryffindor mug, this one is also customizable. You can place a picture of yourself, or your loved one, on this mug so they are The wanted wizard. How adorable is this little wanted wizard?!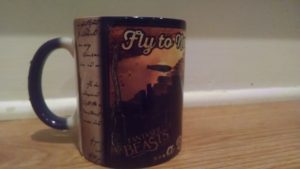 Following that one was the "Broom with a View" mug. This mug features an aerial picture of New York City in what looks like a sepia filter. This image is a little dark, so some of the fantastic detail within the city gets a little lost. I understand why they chose the old-looking filter, but I wish I could see more detail.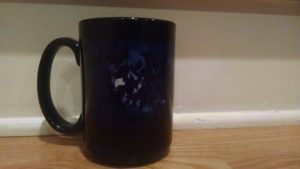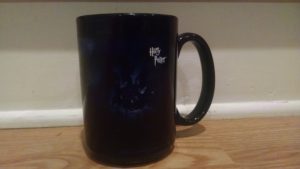 The final mug was slightly bigger than the others and was a Patronus Charm mug. This mug was probably my favorite because of the artwork on it and the transition that happens. It is an amazing representation of what the Patronus Charm actually does. The detail in the Patronus was better than I could have imagined.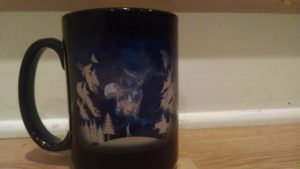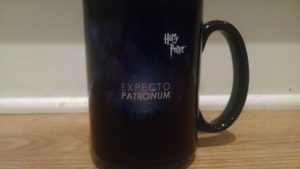 I have always loved the symbolism behind the Patronus Charm, so having this hold my hot chocolate all winter long will wash away my blues.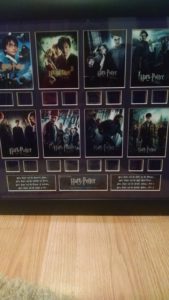 The last thing that was in this Mary Poppins bag of a box was the most exciting piece of all. When I removed it from the bubble wrap, my jaw dropped. I read the back of the frame, and it confirmed my suspicions. I was holding frames from each film in my hands. For each of the eight movies, there are two different frames.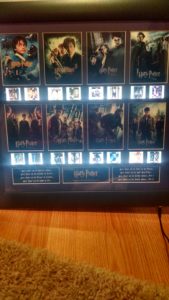 On their own, they are hard to see, so it is a good thing that they are backlit! It comes with a cord that you can plug in so you can see your beautiful frames. It is now probably my most prized Harry Potter possession.
Thank you to Trend Setters Ltd. for sending me all of these amazing products for review. I am looking forward to using my mugs and showing everyone my film board!!