Build Your Own Niffler and Swooping Evil with "Fantastic Beasts" IncrediBuilds
We've posted about Harry Potter IncrediBuilds before, and two new kits feature two of our favorite creatures from Fantastic Beasts and Where to Find Them – the Niffler and the Swooping Evil!
Like the Harry Potter kits, each set comes with a short hardcover book with information about the wizarding world and decorating suggestions for your finished model. You can also buy the kit without the book, but the price differential is only $3 ($16.99 instead of $19.99), so we anticipate most fans will opt for the version that includes it. Unlike the earlier kits, which featured Dobby, Aragog, Buckbeak, and a Snitch, fans won't already know everything in these books by heart. Since Fantastic Beasts is still new, there's still a lot to learn. The kits can also be separated from the books, so they'll fit nicely on your shelf after you've completed the model.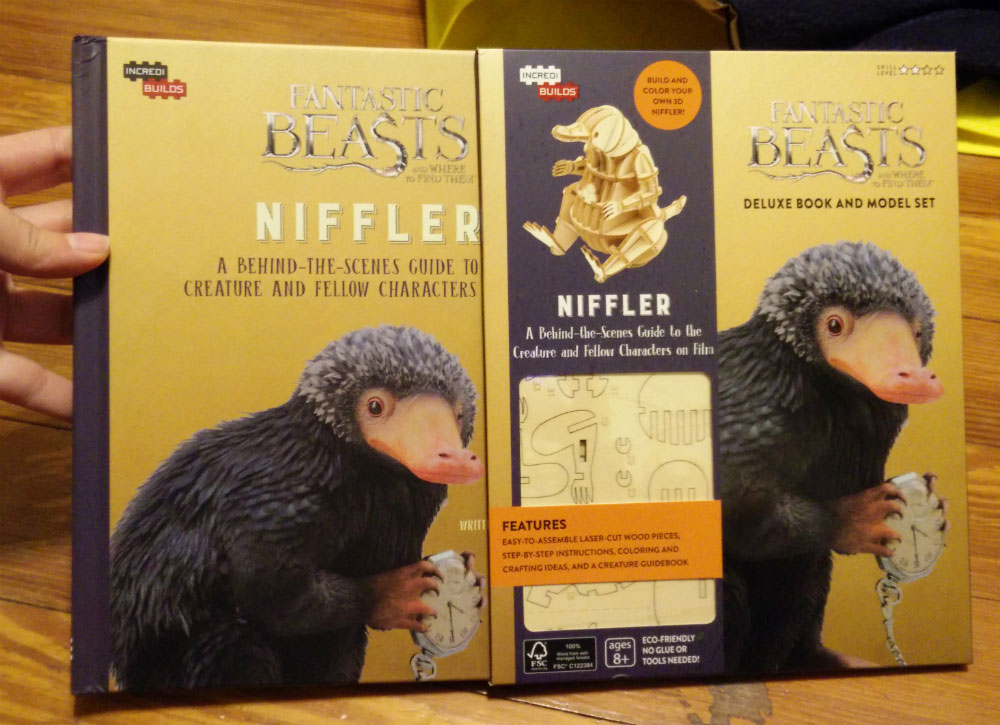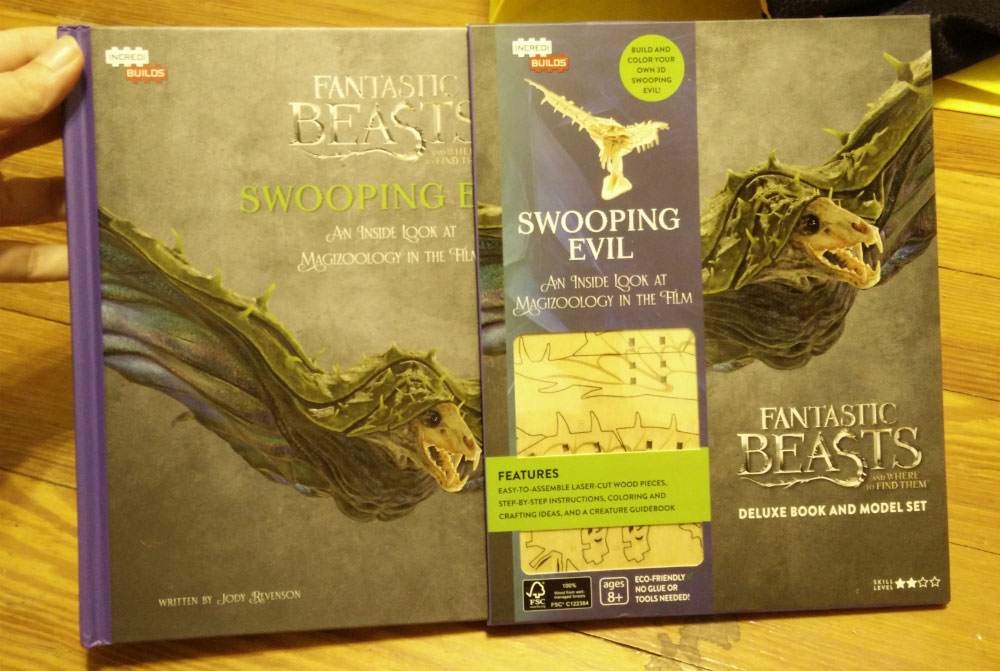 I was curious to see if the books would be substantively different, given that neither has a big enough role in the film to warrant an entire book – especially if the authors want to avoid spoilers! I was pleasantly surprised. The Swooping Evil book, penned by Jody Revenson (the author of several other Potter tie-in titles), focuses on Magizoology. We learn about Newt, the inside of his case, the creatures' magical habitats, and of course, the creatures themselves. Revenson's text is peppered throughout with quotes from Eddie Redmayne about his experience playing Newt and his thoughts on the creatures he works with.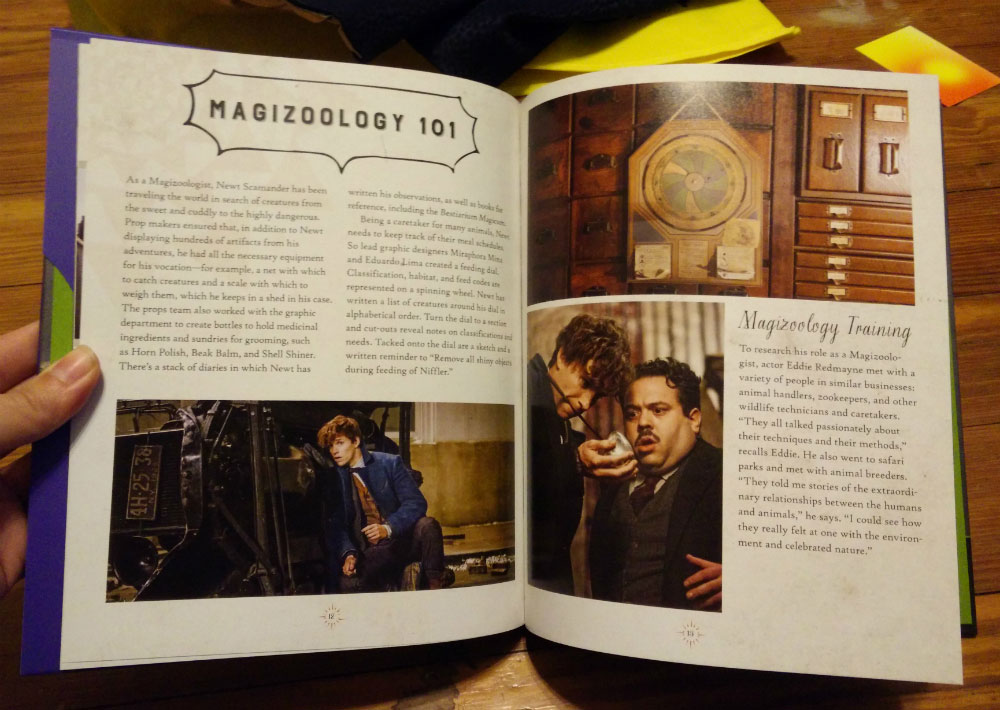 The Niffler book, by Ramin Zahed, is a more general look at the world of Fantastic Beasts and includes short profiles of the film's human characters as well as information about creatures. Appropriately, the Niffler's antics also get plenty of attention in the text.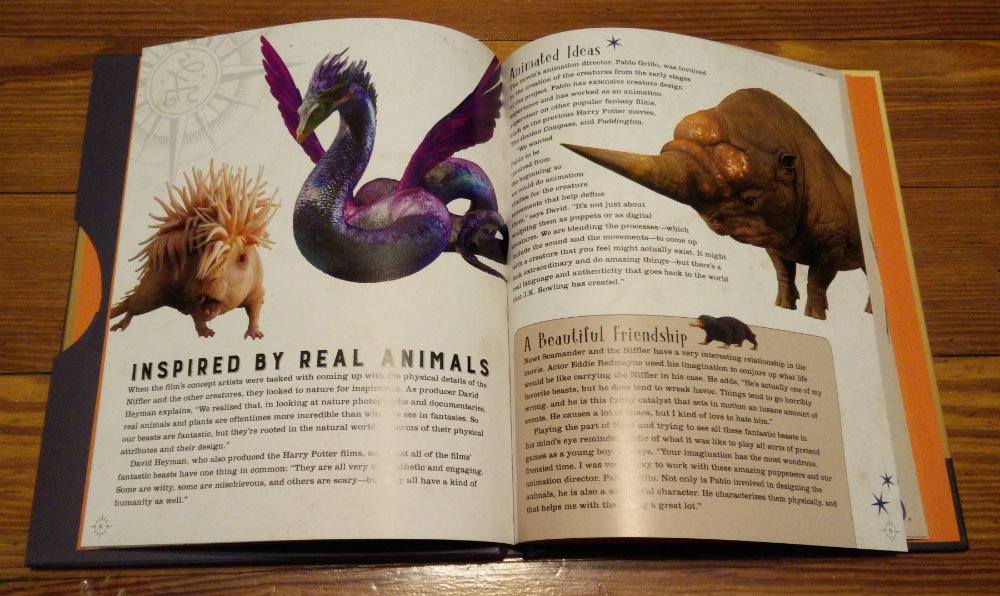 My favorite part of both books is the section at the back showing how good an artfully decorated model can look. Let's just say that mine didn't turn out this well – but they were a lot of fun to build! Each one only took about 15-20 minutes for me to put together, and it was easy to follow the instructions. I highly recommend checking them out if you're crafty and have a spare afternoon.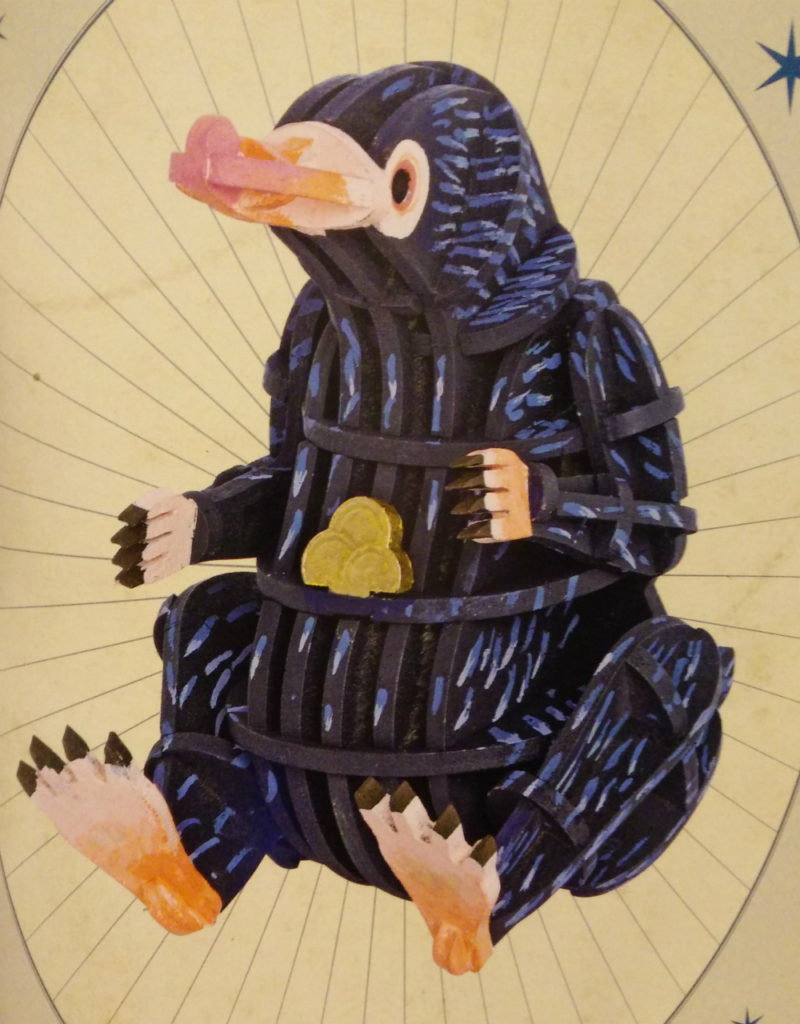 You can buy the Niffler kit here and the Swooping Evil kit here. Even better, we have one of each to give away as prizes in our Advent Calendar giveaway. Be sure to enter every day for your chance to win!
These items were provided by the publisher for review.