"Fantastic Beasts" According to My Muggle Parents
With a new adventure that takes place within the wizarding world, I had no option but to take my parents to go see Fantastic Beasts and Where to Find Them in order to further quiz them on magical things. I had already viewed the film once prior myself and knew the multitude of names and creatures would be a bit of a test for my parents. Also, I suppose now I should call them my No-Maj parents?… That's a topic for another day.
Mom and Dad, I love you and thank you for being such good sports. Now let's have at those answers you gave!
First, my mother, who surprised me a bit by remembering so much about the movie despite initially only knowing "There's a man with a suitcase, and he gets inside the suitcase, and beasts come out of the suitcase." As friend and fellow staff member Michael Harle pointed out, she wasn't wrong. (Also, be warned. There are spoilers ahead!)
Mary Lou: "Does it start with a P?" Upon my answer of no, my mom simply resorted to calling her "Mean Lady." Again, not wrong.
Madam President, Seraphina Picquery: President Pervery. That certainly changes her character.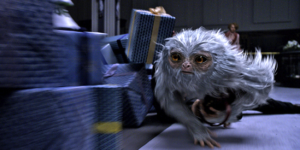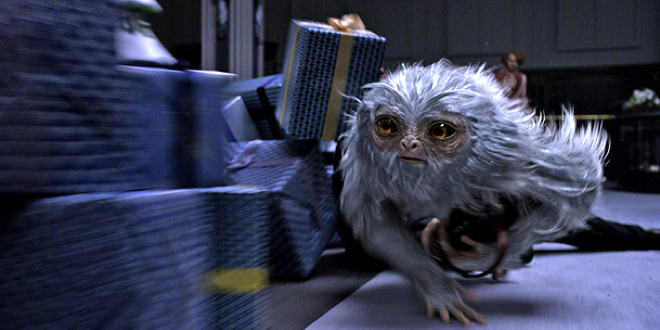 Dougal the Demiguise: "I saw it walking down the street. Doogie something, or Dewey." My mom certainly knows how to get so close to being right!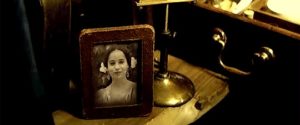 Leta Lestrange: Leta Lucci. I won't lie; I was astounded my mom remembered Leta. I have to give her props for that.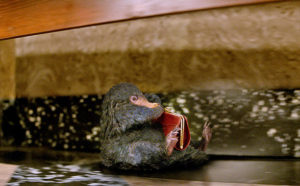 Niffler: "Platypus that steals stuff." I mean, again, so close. SO CLOSE!
Now for my father, who at this point in dinner was fully engrossed in the fried pickles and with little subtlety, tried to cheat on his phone. Nice try, Dad!
Newt Scamander: Mister Biserwiser. This was the main character. I don't know which movie my father was watching.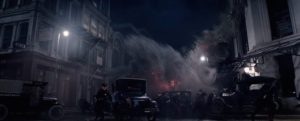 Obscurus: Indigenous… no.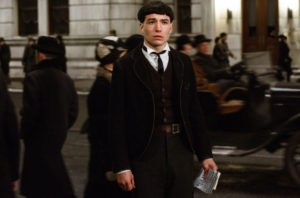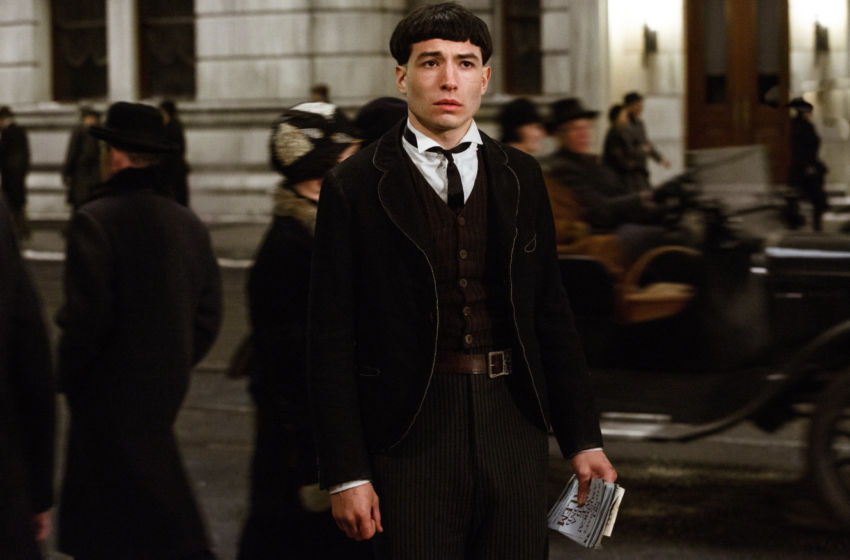 Credence: Cassius… it would appear as though my dad has been reading too much Shakespeare.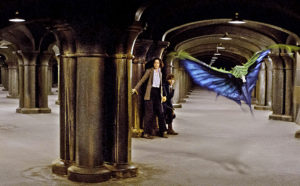 Swooping Evil: Shriek Neek. Honestly, this sounds more like a Pokémon.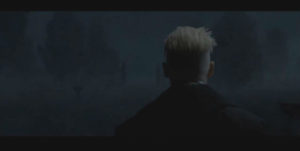 Grindelwald: Grindelhart, or when he decided to take a leaf from my mother's book and get absurdly close, Grindawall.

*Bonus! Mad-Eye Moody: One-Eyed Willy. It was especially fun when he took a break from being an Auror and left treasure for a bunch of kids in the Goonies to find.
(Things they did get correct, however:
My mom: Modesty, Jacob, Queenie, and Graves.
My dad: No-Maj and Kowalski.)
Although it may seem I am relentless and ruthless when it comes to my parents' knowledge on all things related to Potter, we genuinely enjoyed ourselves that day and had a great discussion about the movie and what we can expect from all the ones to come. If not for the bonding experience alone, I would recommend treating your parents to a movie for whatever unexpected conversation that might follow.