Alumni Roundup: Reunions, Triumphs, and Coming Home to Hogwarts
The wait is finally over as projects of the Potter alumni come to light through performances, premieres, and more. In this edition of our roundup, our alumni are busy promoting their amazing projects while also reflecting on all things Potter.
Rehearsals for Daniel Radcliffe and Joshua McGuire in Rosencrantz and Guildenstern Are Dead are finally over. Their first performance took place at the Old Vic a couple of weeks ago, which, judging by the photos, looked incredible!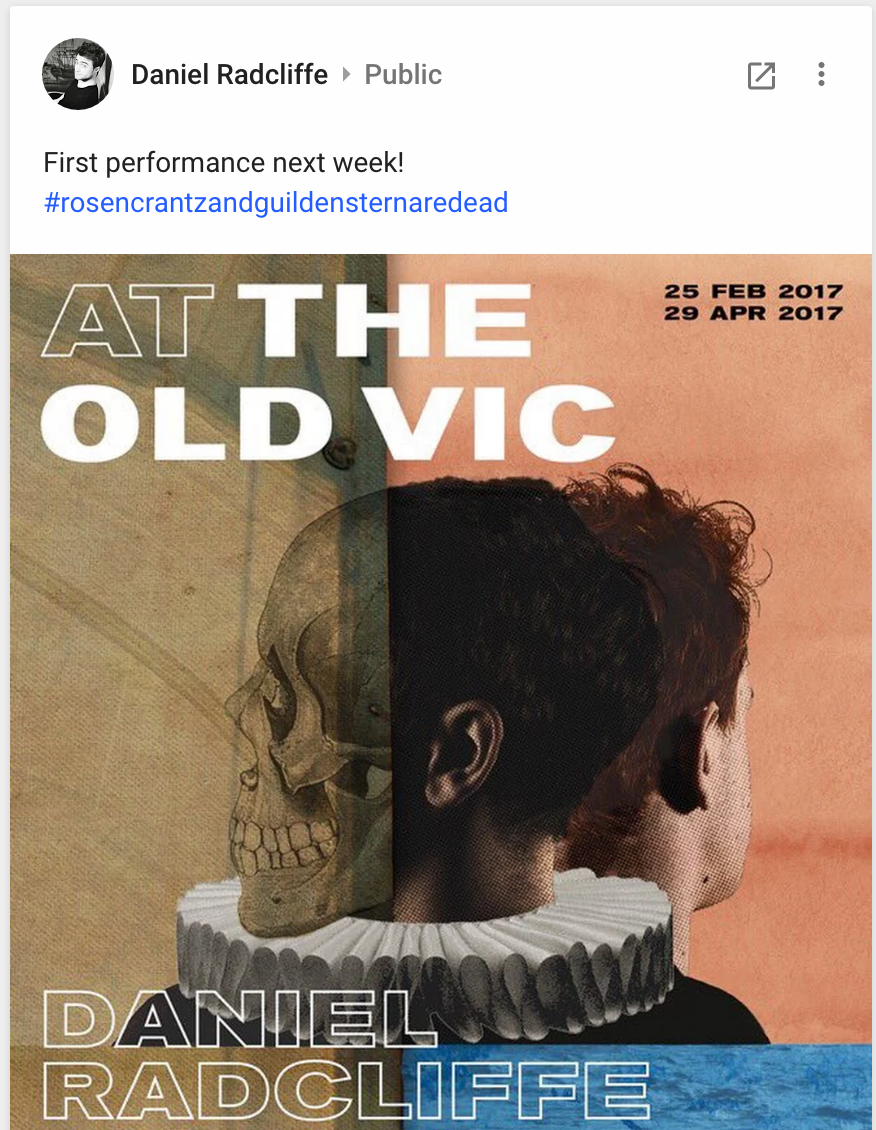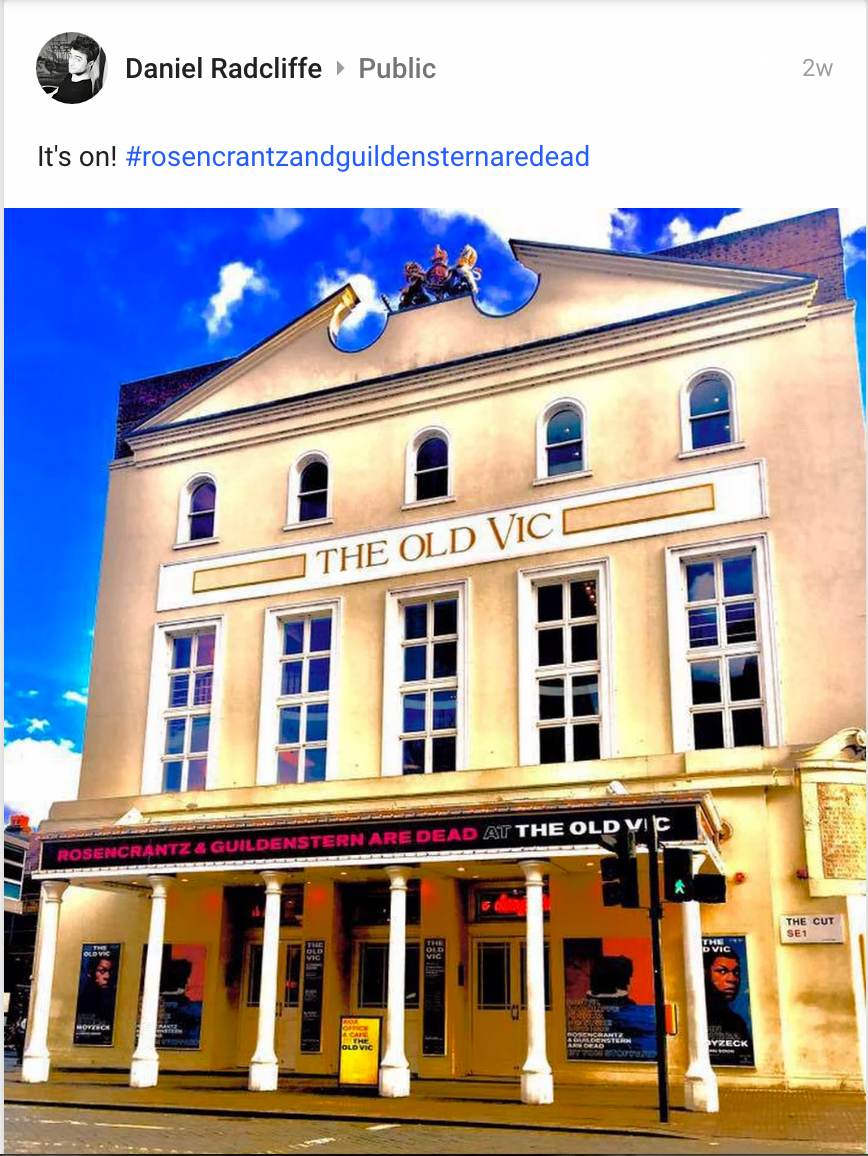 Rupert Grint has also been busy working on an exciting new TV series, Snatch, which just had its official premiere in Los Angeles. The premiere seemed magical thanks to a special reunion between Rupert and his on-screen sister, Bonnie Wright.
Weasley reunion? Always.
Speaking of Bonnie, it looks like she has been spending some of her time with fellow alumnus Evanna Lynch. In a recent interview, both Bonnie and Evanna spoke about their other acting endeavors and recalled fond memories of working on the Potter films.
I interviewed my dear friend @Evy_Lynch for @InterviewMag about her new film "My Name is Emily" https://t.co/RS2DEX0SJU ❤

— Bonnie Wright (@thisisbwright) February 22, 2017
Don't worry; we're feeling nostalgic too…
We're also extremely happy to report that Evanna's film, My Name Is Emily, is available for purchase on iTunes, Amazon, and more. Congratulations, Evanna!
Guess what comes out today to rent or buy on iTunes, amazon etc.?!! This ol' thang @EmilyFilmIRL! Hope you like it! https://t.co/xVpJZe8AoZ pic.twitter.com/8IMOn3u6AP

— Evanna Lynch (@Evy_Lynch) February 25, 2017
Katie Leung (Cho Chang) has been busy starring in the RSC production of Snow in Midsummer and supporting educational rights for girls. Go Katie!
I counted 6003 to show #GirlsCount. Count with me & stand up for 130m girls denied an education.
https://t.co/nMqr5381xK

— Katie Leung (@Kt_Leung) March 8, 2017
While some alumni spent significant time together, others returned home to the wizarding world. It seems that Tom Felton and Oliver Phelps missed the beautiful world of Potter, with both actors making separate trips to relive the magic.
Finally, with all the excitement surrounding Beauty and the Beast, it is clear that Emma Watson has been extremely busy promoting the film, tracking her press tour outfits, and meeting Paige O'Hara at the film's premiere in Los Angeles.
To further complement the film's beauty, graphic designers MinaLima's illustrated Beauty and the Beast is officially out now, so make sure to grab your copy!
Interviews, play productions, world premieres… is there honestly anything that our Potter alumni can't do? Although everyone appears to be busier than ever, it is always heartwarming to see those special relationships continue to flourish. After all, Hogwarts will always be there to welcome them home.