UPDATED: Cover of the Illustrated Edition of "Prisoner of Azkaban" Revealed!
Bloomsbury and Scholastic revealed the cover of Jim Kay's latest project in illustrating the Harry Potter series. The cover of the illustrated edition of Harry Potter and the Prisoner of Azkaban will feature the iconic purple Knight Bus! This is our first look at the illustrations for the next installment of the series, which will contain over 115 images of Jim Kay's beautiful work.
UK cover:
US cover:
Check out the gorgeous illustrated edition of Harry Potter and the Prisoner of Azkaban, coming in October! #HarryPotterIllustrated pic.twitter.com/yaf03AtHsz

— Scholastic (@Scholastic) March 7, 2017
Simultaneously with the release of the cover, Pottermore has exclusively revealed extra artwork from the new illustrated edition of Prizoner of Azkaban. The five additional images revealed include a landscape view of the gray London skyline, a portrait of Severus Snape, a full two-page image of students sitting atop the wall of Hogwarts on a sunny spring day, a full-page illustration of Jim Kay's concept of Azkaban prison, and an interesting image of a stuffed plush lion.
More magical #HarryPotterIllustrated #PrisonerofAzkaban treats have been unlocked today via @pottermore https://t.co/Dm41k80dZ6

— Bloomsbury UK (@BloomsburyBooks) March 7, 2017
Here's an exclusive first look inside Prisoner of Azkaban Illustrated Edition, with new illustrations by Jim Kay: https://t.co/SmgpGOoEBB pic.twitter.com/jMkeFhf6HG

— Pottermore (@pottermore) March 7, 2017
The illustrated editions of the Harry Potter books have been massively popular and really well received by fans and the author alike. Prisoner of Azkaban is expected to be no different. The book will be published globally, in 21 languages, on Tuesday, October 3, 2017.
—
UPDATE: 7/15/17 
We now also have a cover image and slipcase design for the deluxe edition! In line with the first two deluxe books, the cover is simple but rather beautiful, in a lovely turquoise-blue color, following the purple of the first, and the red of the second.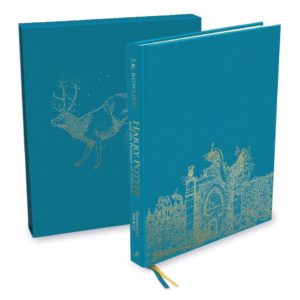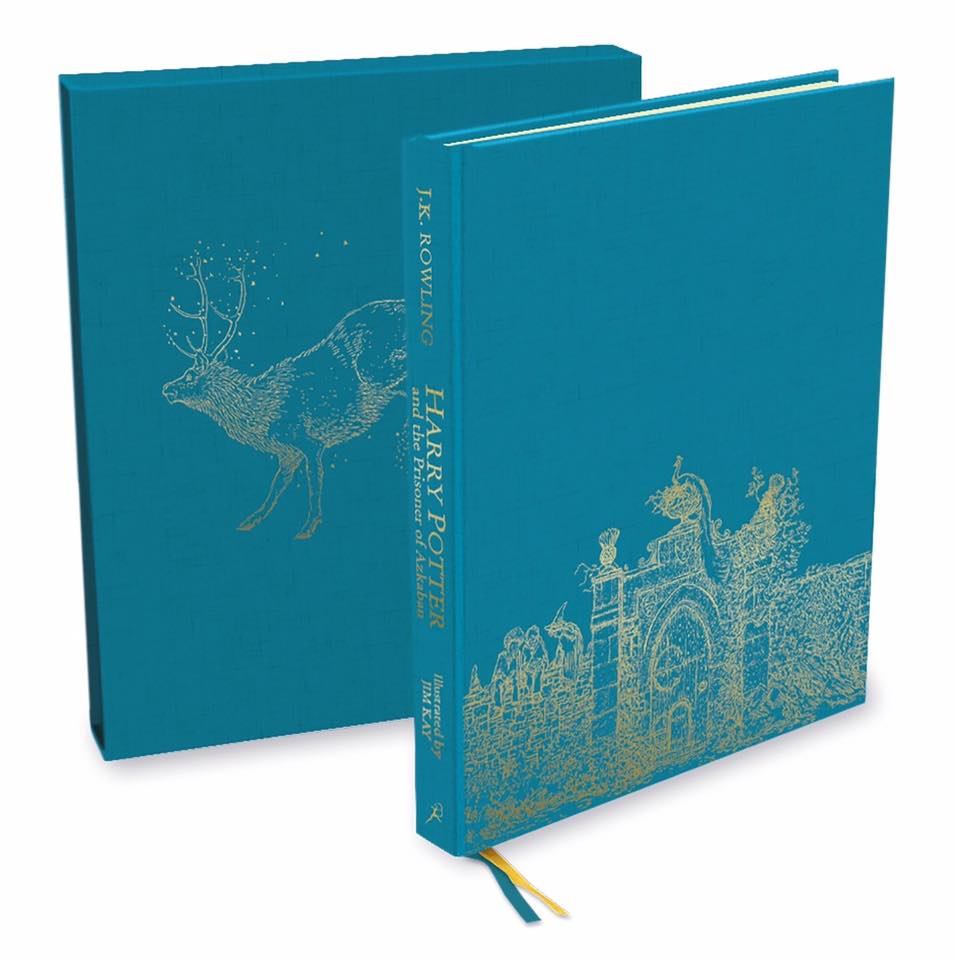 Find out more details about how to get your hands on this beautiful edition here.
—