Giveaway: Win a "Fantastic Beasts" Blu-ray/DVD Combo Pack!
We're so excited to bring you this magical giveaway that we can barely keep our wands steady! MuggleNet has partnered with the generous witches and wizards over at Warner Bros. to give away ten copies of Fantastic Beasts and Where to Find Them!
But wait! It's not just any old copy of the film we're offering to our readers. What we have is a special Blu-ray and DVD combo pack, and each winner will also receive a special No-Maj luggage tag to use whenever they travel!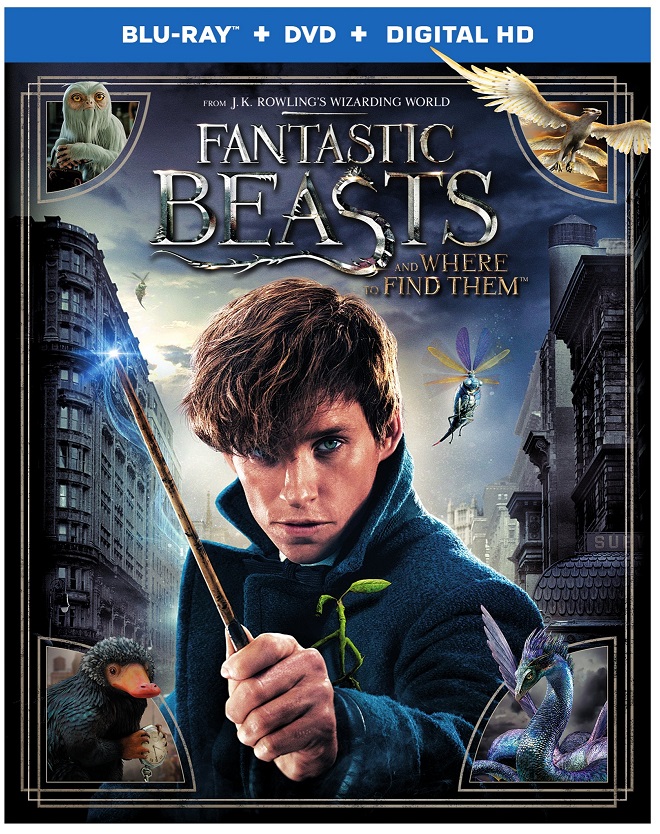 What's even better is that winners of this contest will receive their copies of the DVD prior to the US release date of March 28!
The contest runs from today, March 11, to March 21 and is open to US and Canadian residents only. Winners will be chosen at random and will receive an email notification. If chosen winners do not respond within 24 hours, a new winner may be chosen.
So how do you enter this giveaway? We assure you, it's not as complicated as putting your name into the Goblet of Fire! Simply follow the entry methods in our Rafflecopter widget below and you're in for a shot at winning a prize pack!