Saying Goodbye to the Wizarding World: "We Are Giving Up Magic for 40 Days"
Have you ever thought about how much you rely on Harry Potter in your day-to-day life? How the little exchange of puns with your friend via text, the meme you giggle at on your lunch break, or even your humming of the score without even realizing it completes your day and uplifts your mood? The Potter community and fandom is a tight-knit group – some would even argue – a family. So what happens when you unplug from that and live without magic for 40 days and 40 nights? Two of our brave staff members are going to give it a try.
The challenge of giving up everything magical for 40 days is not one that we are taking lightly. A group of MuggleNet volunteers sat down and carefully considered everything before moving forward with this venture. We wanted to be sure that both of our staff members, whom you can meet below, felt supported and cared for over the coming months. Disconnecting from magic means more than not reading books or watching movies; it means stepping away from communities, groups of friends, news, announcements – all things that can add up to a large portion of someone's daily life.
As part of the magical purge, Betty and Rachael will not only be packing away their Potter novels, DVDs, and soundtracks, but they will also be avoiding podcasts, fan fiction, literary discussion of any kind (including correcting those Muggles who always get the facts wrong!), theme parks, toys, wands, games of any kind, Potter-themed food, and the hardest of all – every single social media platform where news about the wizarding world can be found.
Now you're probably wondering, "WHY WOULD ANYONE DO THIS?" We will let Betty and Rachael answer that question since they each have their reasons for taking on this seemingly impossible task.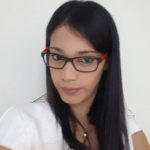 Betty: "Giving up the wizarding world for 40 days is not just part of a Lent offer for me [but] also a cleansing and a personal challenge. I want to see how much this withdrawal will affect my social circle, my confidence, and even my ability to have fun."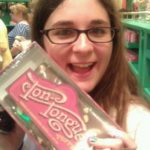 Rachael: "I've been involved with Potter and the fandom since I was a kid. It has been taking over my life this past year, and I've had a hard time balancing work and friends and Potter. I moved to Orlando a few months ago and haven't really explored the city other than going to theme parks. I think that this will be an excellent way for me to unplug for a while and reflect on who I am and what my life is outside of Potter."
Betty and Rachael will be documenting their whole experience with video, photo, and written diaries, which will be posted here on MuggleNet, as well as uploaded to our Facebook and Twitter accounts. You can keep up with the ladies on the @MagicFast40 Twitter, where they will be tweeting whenever they aren't able to use video (such as at work).
Please share a few words of support for these incredible ladies as they navigate a world without magic. What do you think they will find?