Experience the Magic of a Brand New "Harry Potter" Exhibition!
If you love Harry Potter as much as we do, then you have got to check out Bailiffgate Museum's latest exhibition for a return to the world of magic!
Located in Alnwick, England, Bailiffgate Museum houses Illustrating Harry Potter, which was kindly assembled by Bloomsbury Publishing and Seven Stories: The National Centre for Children's Books in Newcastle.
Fans will be given the incredible opportunity to see their favorite characters from the illustrated edition of Harry Potter and the Sorcerer's Stone, which features beautiful illustrations and sketches by the exceptionally talented Jim Kay.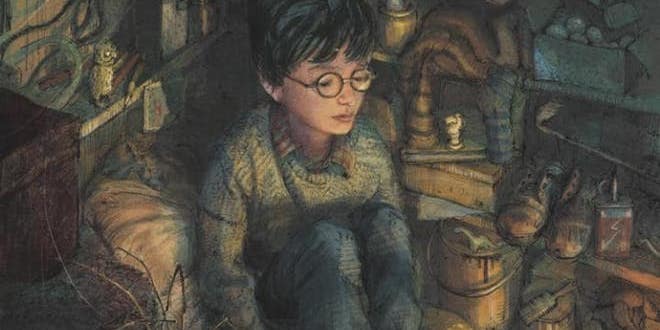 We can't wait to see more of Kay's illustrations in Harry Potter and the Prisoner of Azkaban, which will be available from October.
But beware! The exhibition may cause fans to endure excessive nostalgia… how? By getting to hide in the cupboard under the stairs, of course! Fans can also enjoy a special dragon egg hunt or simply take selfies with the Sorting Hat.
Since the exhibition will remain open during the Easter weekend, it is not surprising that the event will attract many visitors to relive the magic of Potter. After all, it's not everyday you get a selfie at Platform 9 3/4!
Are you planning a trip to Alnwick to see Illustrating Harry Potter? Would you prefer to take a selfie with a dragon or the Sorting Hat? We would love to know in the comments below!