The Fourth UK "Harry Potter" Illustrator: Jason Cockroft
After Thomas Keneally, Cliff Wright, and Giles Greenfield illustrated Harry Potter, Jason Cockroft was enlisted to illustrate the final three books without any more surprises.
The outline of Harry Potter and the Order of the Phoenix was first envisioned by Greenfield before Cockroft took over.
Jason Cockcroft was born in New Zealand and grew up in Leeds. He studied at Falmouth School of Art in Cornwall, where he entered the Macmillan Prize for Children's Illustration. Cockroft won a place in his school's 1994 final exhibition that catalyzed his career.
A watercolor artist, and portrait painter, he won the Blue Peter Award for his work on Geraldine McCaughrean's retelling of Pilgrim's Progress.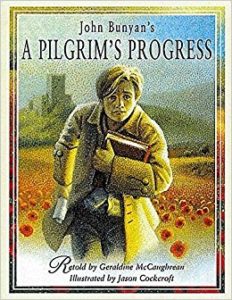 His work has been exhibited in Birmingham, Manchester, Leeds, and London.
In 2009 Cockroft's first novel for children, Counter Clockwise, was published in the US.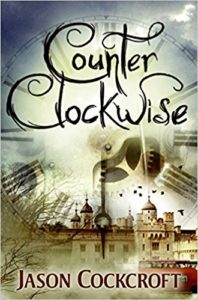 A
review
on Goodreads describes the book:
Nathan Cobbe's life changed forever the day his mother was tragically killed in a bus accident. Now he lives with his father, Henry, in a dingy apartment in a run-down project slated to be demolished at anytime [sic]. Nathan's life is humdrum: he attends school but doesn't really pay attention, his father is making him take physics review at a local community college to prepare for exams, and his only friend, Moll, can't seem to get through to him. One night, however, during his physics review, Nathan meets someone that takes him on a strange adventure through time: an enormous Beefeater named Bartleby who seems to know quite a bit about Nathan's life. It seems that Henry is inadvertently travelling through time, trying to stop Nathan's mother from getting hit by the bus that ended her life. What Nathan learns, however, is that some things in life, and time, are meant to happen, and that changing them can alter the world in unimaginable ways. With Bartleby's help, Nathan must stop his father from setting time spinning by changing the past, before it's too late.
There are plenty of Harry Potter tropes in that summary. Bartleby could easily be misconstrued as Hagrid, Nathan takes Harry's place, and ostensibly it's about Nathan having to learn to accept death… a very Rowling message.
You can see more of Cockroft's
work
below to get a sense of his style. 
The Questing Knights of the Faerie Queen
 in particular shows how suitable he was for 
Harry Potter.
Apart from Counter-Clockwise, Cockroft has illustrated picture books for Bloomsbury, Hodder, Oxford University Press, Orchard Books, and Frances Lincoln in the UK. In the United States, he has illustrated for Henry Holt, Dutton Books, Alfred A. Knopf, and Margaret McElderry Books.
What do you think of Cockroft's work?