UPDATED: Sir Michael Gambon, Colin Farrell, and More to Attend IFTA Awards in Dublin
As this year's Irish Film & Television Academy Awards prepares to take place tonight in Dublin's Mansion House, we are extremely excited for our Harry Potter and Fantastic Beasts stars who will be in attendance!
Sir Michael Gambon (Albus Dumbledore) and Colin Farrell (Percival Graves) will both be at the ceremony as nominees and to receive special awards.
It has been reported that Gambon, who has been in the movie industry for a whopping 50 years, will receive a lifetime achievement award for his outstanding work. Apart from Potter, Gambon has starred in numerous box office hits, including Dancing at Lughnasa, Layer Cake, and The Omen.
Like Dumbledore, it appears that Gambon has done it all!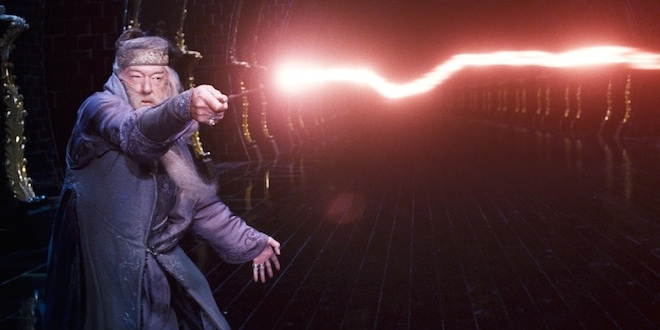 Nominated for his portrayal in Fantastic Beasts and Where to Find Them, Farrell has also earned rightful recognition for his work on the film. He will be competing with Jamie Dornan and Michael Fassbender, who starred in The Siege of Jadotville and The Light Between Oceans, respectively.
But wait! That's not all from the wizarding world franchise…
Ciarán Hinds, who played Aberforth Dumbledore, will also be in attendance but as a guest presenter along with Colm Meaney (Star Trek: Deep Space Nine, Con Air), Alexander Ludwig (Lone Survivor, Race to Witch Mountain), Peter Coonan (Love/Hate, Get Up and Go), and Miriam O'Callaghan (Saturday Night with Miriam, Spin the Bottle).
That's right… it appears the Dumbledore brothers will be reunited once more!
What do you think about Gambon receiving his award? Do you think Farrell deserves to win his award? Let us know in the comments below!
—
UPDATE (April 9):
Sadly, it appears that Sir Michael Gambon did not attend the IFTA ceremony due to an illness, which saw him hospitalized during the week. Although Gambon was later discharged from the hospital, he was not deemed well enough to travel to Dublin to collect his award.
According to the Irish Film & Television Academy, Gambon was understandably disappointed to be missing the ceremony.
Michael had been determined to come to Dublin to receive his Lifetime Achievement Award at the IFTA Award Ceremony this weekend.
On a happier note, the Academy confirmed that Gambon would not miss his special day!
The Irish Film and Television Academy has confirmed to Michael that he will receive his Lifetime Achievement Award at a special event to be held in his honour later this year.

IFTA has given Michael our full support and wishes him a speedy recovery.
We wish Sir Michael Gambon a complete and speedy recovery.
—