Castium Revelio: All's Fair in Fashion and "Star Wars"
In MuggleNet's weekly Casting News, we explore all the latest films that the former cast members of Potter and Fantastic Beasts have signed up for. This week, one Beasts villain signs on for another monstrous role, a Star Wars villain strikes a pose, and a handful of actors travel to France to take part in the always-fashion-forward Cannes Film Festival. Check it out!
Johnny Depp joined the cast of Dark Universe, a series of films which will focus on stories surrounding famous movie monsters like Frankenstein, The Mummy, and in Depp's case, The Invisible Man. No word on when filming of Depp's film will begin, but the Dark Universe series will start with Tom Cruise and his new film, The Mummy, in theaters on June 9. The series will also interweave the stories using one character to tie them all into the same universe.
A mysterious multi-national organization known as Prodigium, led by the enigmatic and brilliant Dr. Henry Jekyll. Prodigium's mission is to track, study and – when necessary – destroy evil embodied in the form of monsters in our world. Working outside the aegis of any government, and with practices concealed by millennia of secrecy, Prodigium protects the public from knowledge of the evil that exists just beyond the thin membrane of civilized society … and will go to any length to contain it.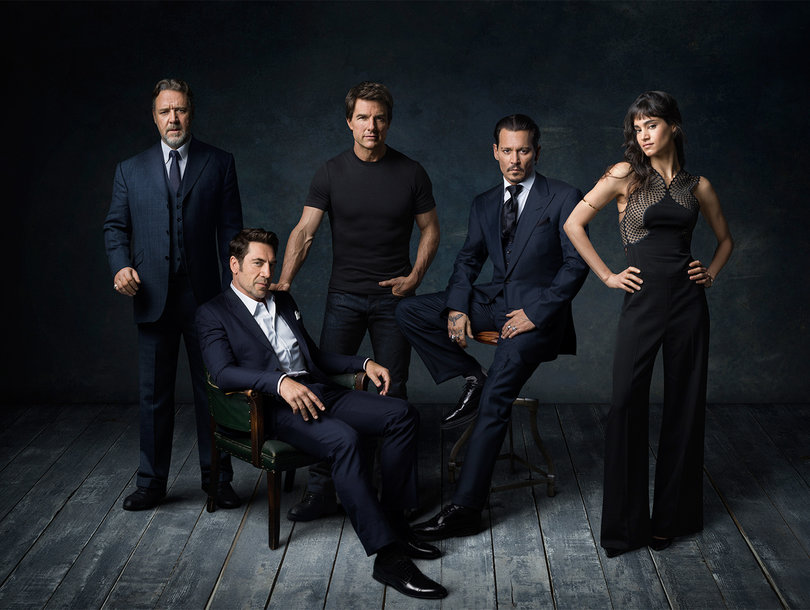 The announcement of Depp's addition to the new franchise was made May 22 via a video reel from Universal Pictures, highlighting the classic films from the past. You can watch the announcement below.
Our first look at Alfonso Cuarón's Roma has arrived this week, as the former Potter director shared some behind-the-scenes footage with Indiewire. Roma was filmed in Mexico, and while little is known about the plot of the film other than that it chronicles one year in the life of a 1970s family in Mexico City, Cuarón revealed at the end of filming that the project was very close to his heart.
Returning to my country with this specific project was something very personal, because we made a film set in the '70s, with many elements and experiences of my childhood.
Roma is slated for a 2018 release, and you can view the first look below.
Who doesn't love a musical? We are extremely excited that one of Potter's cast members is rumored to be returning to a sequel to the film version of Mamma Mia! Revealed by Entertainment Weekly earlier this week, all cast members from the original silver screen musical will return for a sequel. While no one has actually confirmed that she will return, this possibly means we will see Julie Walters return in July 2018 to her role as best friend Rosie Mulligan in Here We Go Again! We honestly don't care about the plot as long as we get another end credit reel full of Julie in sequins. Take a look at her previous part in the film!
Last week, we brought you the first poster featuring a very bearded David Tennant from his new film, You, Me and Him. This week, we have some stills from the movie, including one that also features his Potter co-star, Gemma Jones! Take a look here:
A whole host of Potter and Fantastic Beasts cast members were in attendance at the Cannes Film Festival this week, many making fashionable red carpet and special screening appearances. From Emma Thompson and her film The Meyerowitz Stories to Colin Farrell for his project The Killing of a Sacred Deer, our cast didn't disappoint in the fashion category. Scroll down for a picture gallery of all the appearances!
Toby Jones was also in Cannes for the premiere of his film Happy End, in which he plays Lawrence Bradshaw. Not much is known about the film at this time, except the following excerpt from Indiewire.
'Happy End' is set in the French port city Calais and focuses on the members of a bourgeois family. Their lifestyle contrasts greatly with the European refugee crisis happening outside their door.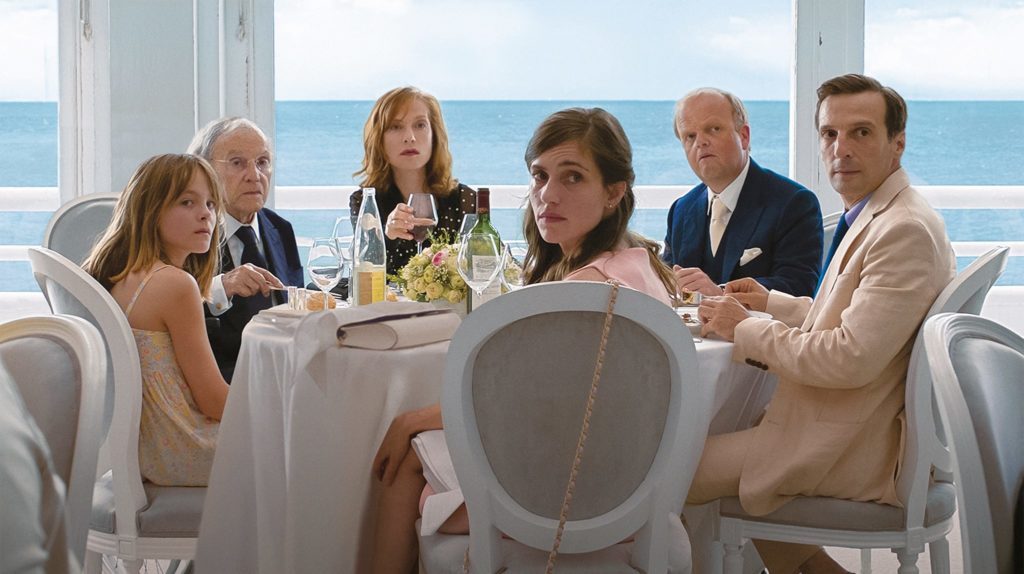 David Tennant's project, Bad Samaritan, was picked up after debuting to Cannes filmgoers. Bad Samaritan will premiere in the US sometime in the spring of 2018. Here's the synopsis of the film, along with a photograph of Tennant in character.
The plot centers on two young car valets, played by Robert Sheehan and Carlito Olivero, who use their business as a front to rob the houses of their unsuspecting patrons. Life is good for these petty thieves until they target the wrong house, changing their lives forever. David Tennant stars as the sinister Cale Erendreich.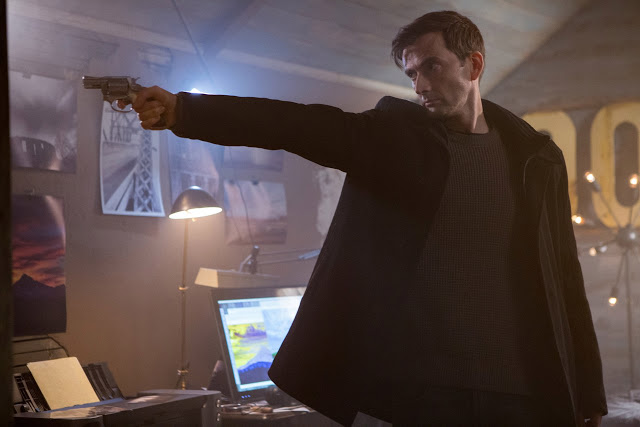 We also have our first look at some clips from Colin Farrell's The Killing of a Sacred Deer.
Filming will begin this week on Colette, which will star Fiona Shaw, according to Deadline. While not much is known about Shaw's character, Deadline did provide a synopsis of the film.
Story follows unconventional country girl Gabrielle Sidonie Colette (Knightley) who has married charismatic egomaniacal writer Willy (West) who is fourteen years her senior. Willy introduces Colette to the hedonistic world of artistic Paris, where her creative appetite is sparked. Willy permits Colette to write her novels only if she does so in his name. The phenomenal success of her 'Claudine' novel series makes Willy a famous writer and Colette and Willy the first modern celebrity couple. Although, the lack of recognition for her work begins to gnaw on Colette and their marriage starts to internally combust.
Last but in no way least, Domhnall Gleeson's Star Wars villain, General Hux, will grace one of four Vanity Fair covers, much to the delight of those of us who have a serious ginger crush on the actor. Seeing him dressed all in black with his hair slicked down, we have to say, we're enjoying the cover, Vanity Fair!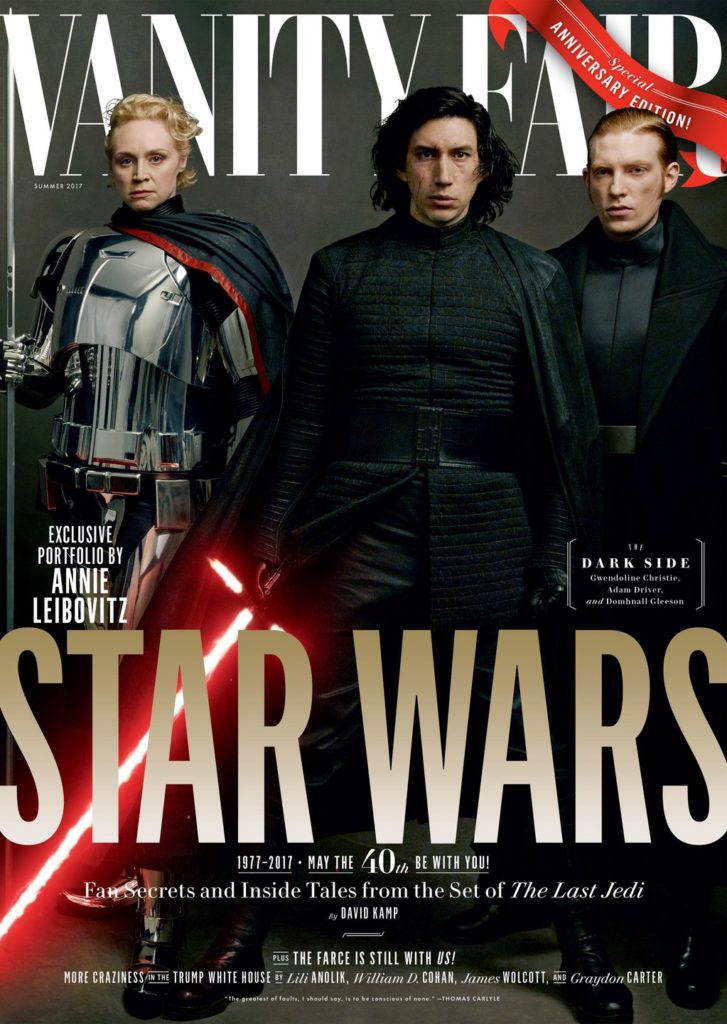 That wraps up this week in Casting News! Check back next week for more information on the various wacky and wild roles our cast members are taking on in the coming months!