Magical Money? Scottish Notes Just Became More Exciting!
Of all the places you might expect to find Harry Potter, money probably isn't one of them. However, if you either live in or find yourself traveling to Scotland, you could be in for a pleasant surprise!
The Bank of Scotland has announced its new £10 note, which, mixing tourism and tradition, will feature the famous Glenfinnan Viaduct seen in the Potter movies.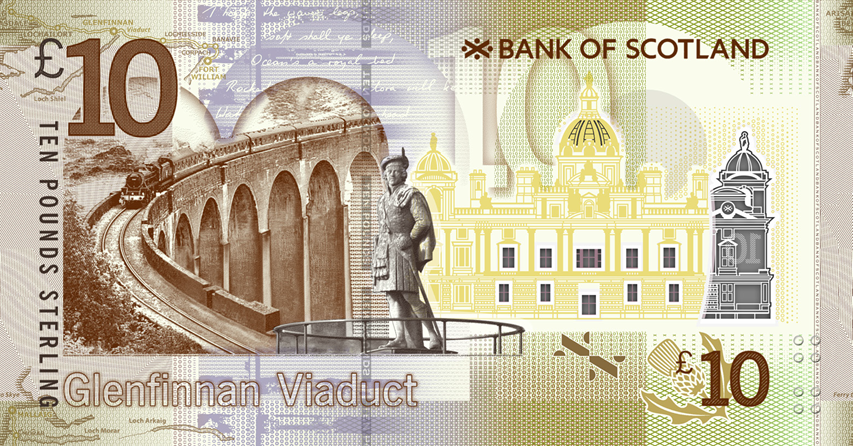 The note, designed by banknote manufacturer De La Rue, will also show the image of writer Sir Walter Scott, as well as the Mound, a hill found in Edinburgh.
The director of Bank of Scotland, Mike Moran, has commented on the new note design, specifically in relation to the way it highlights both heritage and tourism:
Bank of Scotland has been issuing bank notes for 320 years, evolving our designs to pay homage to our heritage. The new note retains our much[-]loved design of Sir Walter Scott with the famous Glenfinnan Viaduct pictured on the back, and we've evolved the design by introducing the popular heritage tourist train crossing the bridge.
Do you like the idea of Potter being on your money? Can you think of any other daily items that could become more magical? Let us know!