It's Sir John Hurt Season at Cinema City Norwich
Sir John Hurt (Mr. Ollivander) was an incredibly talented actor, so it's not surprising to see his work being honored in all corners of the film industry since his death in January. Last week, we told you that Hurt was remembered at the Derby Film Festival.
Now, Norwich's local Cinema City is going to pay tribute to the distinguished actor in the coming weeks by screening a season of his most well-known films as well as two of his favorite films.
Hurt was a proud supporter and patron of Cinema City. Just last year, part of the building was even named after him! The John Hurt Centre provides courses, screenings, and events to facilitate arts education.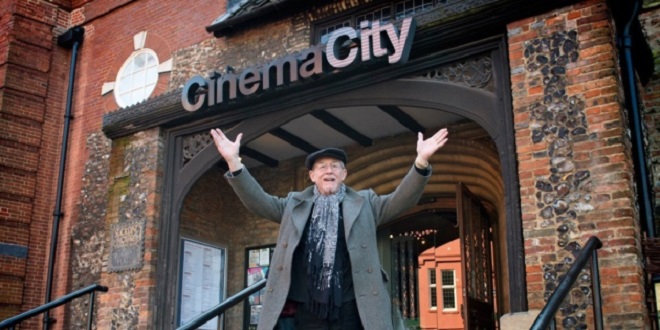 Hurt previously hosted a "John Hurt Presents" season at the cinema in 2013, and two of his favorite films from that season will again be screened this year: 1962 French romance Jules & Jim and 1949 black comedy King Hearts and Coronets.
Hurt's own iconic films that will be shown include 1984 on May 21, The Naked Civil Servant on May 28, The Elephant Man on June 4 and 5, and 10 Rillington Place on June 14 and 15. The season will wrap up with a special outdoor screening of Ridley Scott's Alien on July 20.
Manager of Cinema City Education Guy Martin had an enormous respect for the late actor:
What struck us most in the time we knew Sir John was his seemingly boundless enthusiasm and his immense generosity with his time. Sir John was a great advocate for the charitable work we do and his passion for film was something to behold.
To book tickets, click here.