Jude Law Backs Campaign to Bring Free Theater Tickets to Kids!
When watching theater, it's hard not to be swept away in the atmosphere and magic of the experience. In fact, trips to the theater can often be the reason so many actors initially get a taste for the profession!
One actor who clearly understands the importance of exposing young people to the theater is none other than Jude Law, who is backing a campaign, A Theatre Trip for Every Child, focusing on bringing theater to the children of his childhood hometown, Lewisham, London.
The campaign, which has been founded by the Albany theater and ARC, Stockton Arts Centre, aims to bring a free theater ticket to every child, and even plans to expand nationwide!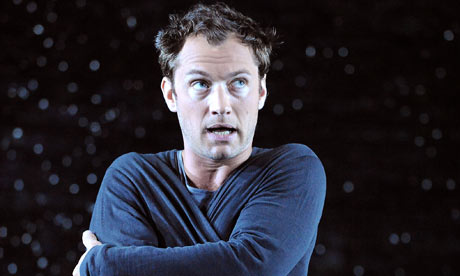 Law, who is set to play a young Albus Dumbledore in the second installment of the Fantastic Beasts movie series, attended an event for the initiative on June 23:
I am delighted to support this terrific initiative, which has the potential to positively impact the lives of young children in Lewisham. It is crucial for the future of our communities that we find creative ways to nurture and support the next generation.

Theatre has the power to inspire children, and we must encourage them to follow their dreams, no matter how big
The chief executive of the Albany, Gavin Barlow, added the following:
We're thrilled to announce Jude Law as patron for the campaign. He is a multi-award-winning actor who grew up in Lewisham and went to John Ball school. His TV, film and stage career spans three decades. His exceptional talent and versatility, from leading roles performing Shakespeare in the West End to playing the Pope and Dr. Watson, make him a perfect exemplar for the power of the arts.
Do you enjoy the theater growing up? How did it influence you? Let us know in the comments!