Five Lessons Harry Could Have Learned from the Puffs
Through his seven-year saga, Harry Potter learned a lot of lessons: lessons about friendship, love, sacrifice, and death. However, there were a few more lessons to be learned at Hogwarts, ones that Harry seems to have missed. Lucky for us, there's the hysterical show Puffs: Or, Seven Increasingly Eventful Years at a Certain School of Magic and Magic, and all of those extra lessons Harry missed are there for the rest of us (and our heroes Wayne, Oliver, and Megan). Without further ado, here are five things Harry Potter could have learned if he had hung around a bit more with the Puffs:
1. Sometimes, You Just Need a Hug
Harry's angsty moments could be easily compared to the angst of Megan Jones, one of our central Puffs who is having a bit of a long-term identity crisis. However, in Megan's worst moments, it's when her friends Wayne and Oliver bring it in for a hug that they find they can make it. Angst doesn't seem so bad when your best friends are coming in for a hug!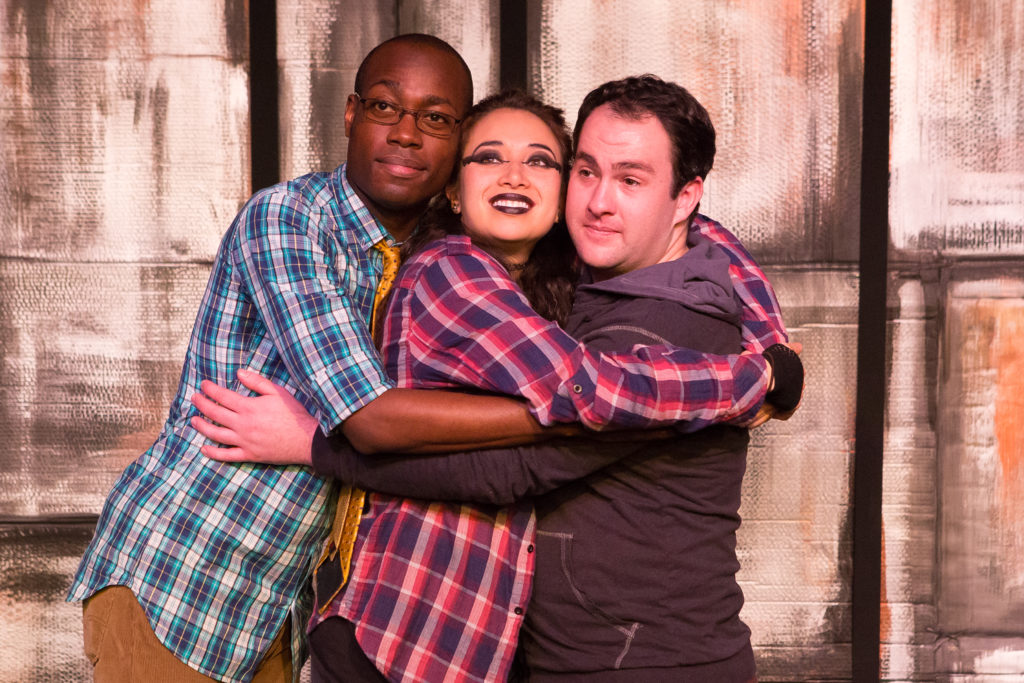 2. Muggle Subjects Can Really Come in Handy
It's the middle of the Battle of Hogwarts, and in the midst of it all, we find two young Hogwarts students:
WAYNE HOPKINS: Gah. If only we could hit them from this distance.

MEGAN JONES: It's impossible. You would have to know the exact angle to aim your wand. There's no way to figure that out.
Enter Oliver Rivers, math magician. Once a promising math prodigy who was instead whisked off to a magical education he had no preparation for, Oliver uses his protractor skills to improve Wayne and Megan's dueling abilities. Muggle subjects can come in handy!
3. Winning Isn't Everything
For a moment there in the first year, we thought the Puffs had met their goal for the year: "Third or nothing!" Sadly, that was not to be, since Dumbledore had some last-minute points to cause an upset. However, instead of diving into despair, the Puffs choose to focus on the bright side. As Puff Leanne says, "Guys. Don't be sad. We learned skills, and built friendships that will last our entire lives! You can't put a number on that." And isn't that the most important thing?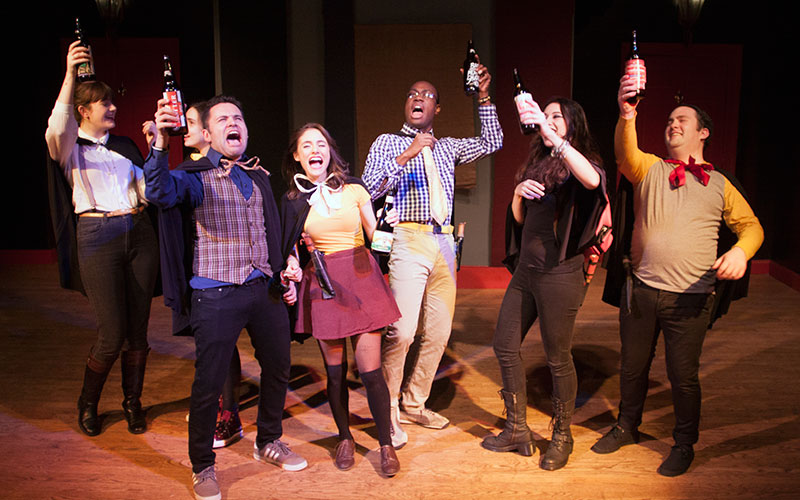 4. Sometimes, It's Worth Not Fighting and Asking to Be Friends
Just think what Harry could have done if, when all of Hogwarts thought he was the heir of Slytherin or he had cheated his way into the Triwizard Tournament, he stopped, followed the Puffs, and reminded everyone that he "was not a threat!" and asked them to "please be our friend!" Maybe he could have avoided some of that isolation and misunderstanding!
5. Everyone Is Smart at Something
Sure, Harry had Hermione, the brightest witch of her age. But he also could have expanded his circle and found new information he never even dreamed of! For example, Wayne's excellent book of potential Triwizard monsters (featuring cockatrices, Veela, dragons and… Balrogs?) could have been a real asset to Harry during the Tournament! It's always worth seeing what someone's skill set and smarts might be.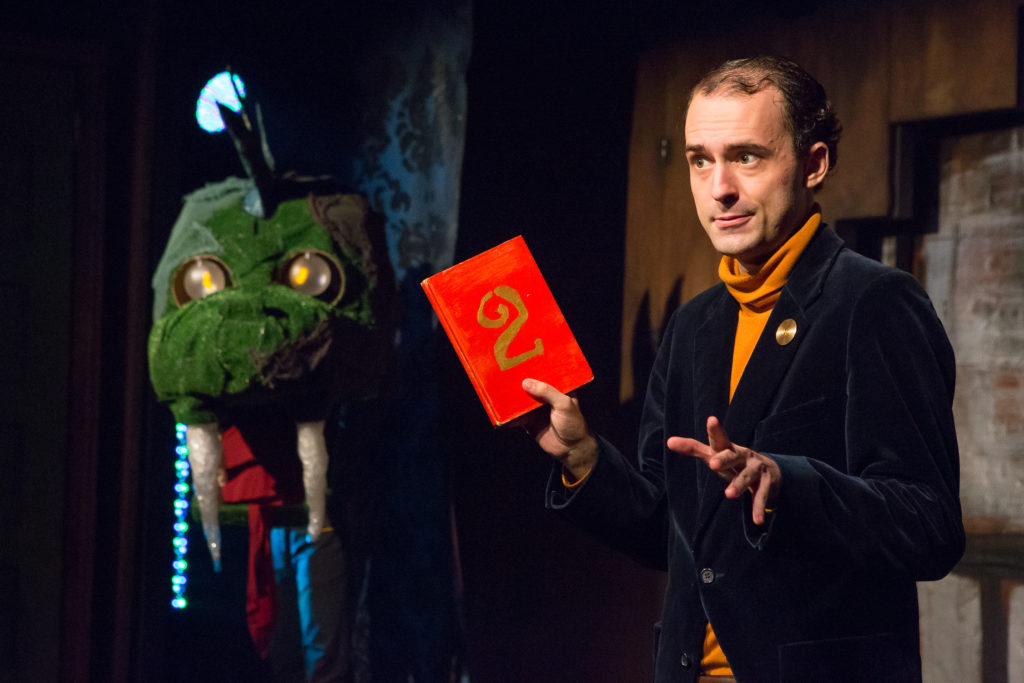 If you, like Harry, need a refresher on some of the other lessons we could have learned at Hogwarts, then you need tickets to Puffs! It's an experience that will make you sigh, cry, and laugh as you see a familiar story from a whole new viewpoint.
MuggleNet has partnered with Puffs to bring our followers a special discount for performances this summer! To take advantage of this discount, simply enter code PUMGGLN47 when purchasing your tickets here!
The fine print: Tickets regularly $67. Offer valid through 1/14/2018. Blackout dates may apply. All prices include a $2 facility fee. All sales are final – no refunds or exchanges. $27 seats may be obstructed/partial view. Offer subject to availability. Not valid in combination with any other offers. Normal service charges apply to phone and internet orders. Performance schedule subject to change. Offer may be revoked or modified at any time without notice. Limit 8 tickets per order.