Seven Reasons to Go to a Private Event at a Theme Park
If you haven't heard by now, MuggleNet is hosting a special event at Universal Studios Florida on September 1, 2017, in commemoration of the official date of the epilogue. MuggleNet Live!: Nineteen Years Later is a one-night-only event in the Wizarding World of Harry Potter: Diagon Alley where attendees will be able to stroll through Diagon Alley, enjoy delicious butterbeer (drink and ice cream!), and go on rides past normal hours.
Perhaps one of the best parts of this event is that it is a separate ticketed event, meaning it'll be private for you and a few hundred other people. When thinking about the incredibly large size of the park, being able to explore this one magical area with close friends and wonderful strangers sure gives it a more intimate feeling. Try getting that at another theme park!
Here are seven reasons to go to a private event at a theme park:
1. Crowds
The parks will be closed for the evening, leaving only you, your friends, and the rest of the attendees to explore the park. Imagine the extra leg room and freedom to spend as much time as you want in the shops! You'll be able to investigate every nook and cranny of Diagon Alley and take your time perfecting your photos.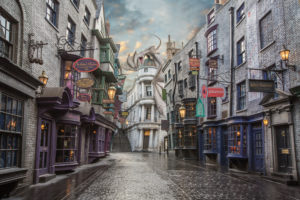 2. Special Guest Interaction
The cast of the films will be roaming the park, enjoying their evening just the same as you! With no additional fees for autographs or photos, strike up a conversation with the actors and relive your favorite Potter memories. Your Snapchat story is about to be straight fire. Unlimited selfie opportunities.
3. No Wait Times
On any given day, the wait for Harry Potter and the Escape from Gringotts can range from 30 minutes to two hours. During the event, you'll have instant access and can ride the attraction several times due to the limited number of people in the park. Catch every moment and discover all the hidden details within this masterpiece.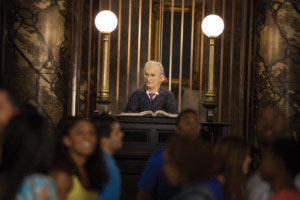 4. Nighttime Experience
Theme parks are always better at night. The temperature drops, the lighting is cooler, and it makes it feel even more like you're in the physical place. You'll get amazing photos of the fire-breathing dragon, outside the Hogwarts Express, and of Celestina Warbeck belting her greatest hits. Walk through Diagon Alley in twilight while enjoying some butterbeer ice cream. Plus, Knockturn Alley will be super creepy.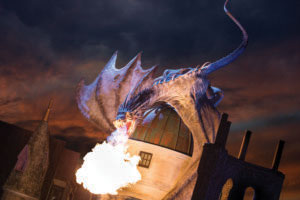 5. Endless Free Food Samplings
With some private events, food is included in your admission. For MuggleNet Live!, we're offering an all-you-can-eat buffet with treats from the Leaky Cauldron that fit all dietary needs. This includes dessert and being able to sample all of the flavors from Florean Fortescue's. Additionally, you have access to all three kinds of butterbeer – the frozen drink, the original drink, and the flavored ice cream. You can taste it all!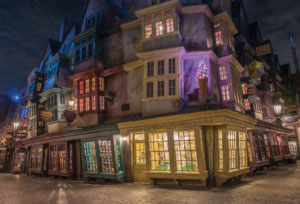 6. Hang Out with More Passionate Fans
It's the same as being at any fandom convention. Being able to have random conversations about intricate plot twists with strangers who are just as passionate as you are is always a plus. You won't have parents asking their kids what this and that means. Think of it as a mini Hogwarts alumni reunion!
7. Once-in-a-Lifetime Opportunities
Sometimes it's all about the bragging rights. There's an exclusivity to being in a theme park after hours, and the idea of hanging out in Diagon Alley past midnight is definitely one of them. One night only can you get an experience like this one, and you're sure to be the talk of all your witch and wizard friends! Who knows when you'll get an opportunity like this again. You wouldn't want to miss out!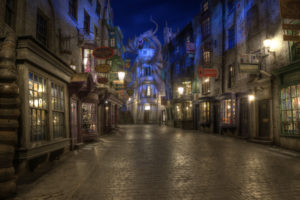 Are you intrigued? Counting down the days? Purchase your ticket for MuggleNet Live! at this link. There will be no better way to celebrate the date of the epilogue, and we can't wait to see you there.