You Aren't Alone, Harry
It is a morning like any other. The sunlight is shining on my face because someone had opened the curtains. I rolled over to try to fall back asleep and realized the other side of the bed was empty. Ginny must have gotten an early start. That would explain the open curtain. I roll over onto my back and my thoughts from the previous night come flooding back to me. In about one month's time, I will be sending my second kid off to Hogwarts. It feels like the time is flying by too fast. I can already see myself on September 1 standing on the platform, watching the scarlet engine pull away, waving back at two smiling faces in the window.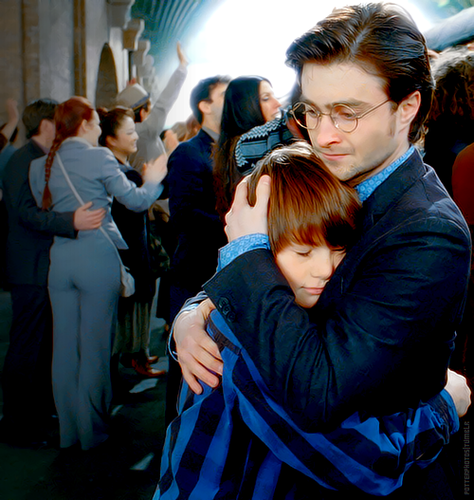 Then I would turn to Ginny after the engine is out of sight and see her wiping a tear from her eye. I'll grab her hand. Then I'll look over to Lily and take her hand too. We would all turn as one to leave the platform. Our shrunken family would return to a house that feels a little more empty and definitely more quiet with our two boys gone. I hear my door click open and a round of shhhhs behind it. Then all three kids burst into the room. Ginny was behind them, carrying a breakfast tray. A chorus of "Happy Birthday" rings out, and before I knew it, the kids were all over me. Ginny walks over and puts the tray over my lap and wishes me a happy birthday with a kiss on my forehead. I turn and look up into her face, and then I look around. Lily is snuggled up under my left arm, Albus is on my right, and James is sprawled out at the foot of the bed. Looking around and seeing everyone here, I couldn't help but smile. Yeah, I'm sending another kid off to Hogwarts, but I have them all here now. I fully intend to make the most out of the next month while I have everyone home.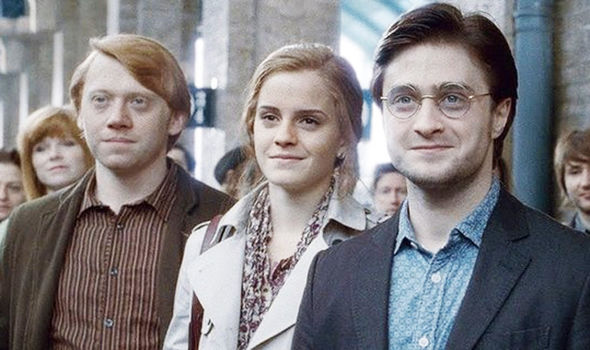 Happy birthday, Harry, from all of us here at MuggleNet and across the fandom. Getting older is always hard, but know you are never alone. Especially this September 1. We will all be there with you in spirit to send Albus off to school.
Come celebrate the momentous occasion with MuggleNet on September 1 at Universal Studios in Orlando for MuggleNet Live! 2017: Nineteen Years Later. Tickets are selling fast so hurry and get yours today.