Five Misrepresentations That Drive Slytherins Crazy
In recent years, the evil reputation J.K. Rowling gave Slytherin has been replaced with a more nuanced and inclusive definition, allowing more fans to feel at home in the House dungeons. But misconceptions still abound, and these five are the most pernicious of them all.
1. Slytherins are incapable of bravery.
Regulus Black had the courage to sacrifice himself to the Inferi and undermine the Dark Lord. Slughorn initially hid from the Death Eaters, but he fought with valor in the Battle of Hogwarts at the side of the Order and even dueled Voldemort. And Severus Snape, however spiteful he may have been, was perhaps the bravest character of them all. He risked his life every day for 16 years and kept his thoughts and memories shielded from the most accomplished Legilimens – the Dark Lord himself – in order to spy for Albus Dumbledore right under Voldemort's nonexistent nose. Gryffindor does not own bravery.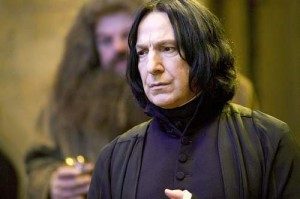 2. Slytherins are the resident Hogwarts bullies.
Draco Malfoy and his gang were horrible to their peers, Dolores Umbridge relished torturing her students, and Snape was so cruel toward some of his students that he became a young Neville's deepest fear. But to lump all Slytherins into the "bully" category dismisses the fact that bullies exist in every House. Hufflepuff Zacharias Smith pushed kids out of the way to get to safety during the Battle of Hogwarts. Ravenclaw Gilderoy Lockhart stole from people and wiped their memories to advance his own fame. Gryffindors James and Sirius were merciless to Snape in their youth and often jinxed their classmates for fun. Most of the Slytherins we meet in the series are bullies, but it would be absurd to assume all Slytherins are as bad as those few.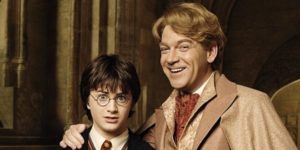 3. Slytherins are mostly Dark wizards.
Sure, Slytherins have the big-name villains on their side: Lord Voldemort, Lucius Malfoy, and Bellatrix Lestrange, to name a few. But Horace Slughorn, Andromeda Tonks, Regulus Black, and the great Merlin himself are Slytherins, and they definitely aren't evil.  Ravenclaw Professor Quirrell carried Voldemort around in his turban for a year and actively tried to kill Harry on more than one occasion. Gryffindor Peter Pettigrew gave his right hand to be Voldemort's right-hand man out of pure cowardice and in the process tore apart the lives of his best friends and many others. Plenty of wizards from other Houses are affiliated with Dark magic; Slytherins alone cannot be to blame.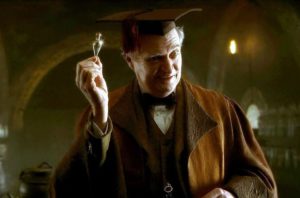 4. Slytherins deserve the prejudice they face at Hogwarts.
A clear note of distaste for Slytherin House resonates in the Hogwarts halls, and Dumbledore and his staff don't do much to dampen it. Before Harry even enters Hogwarts, Hagrid and Ron plant bias in his mind. Dumbledore shows prejudice against Slytherin House from the beginning by purposely causing them to lose the House Cup. No doubt Harry and his friends deserved recognition for their bravery, but awarding them a carefully calculated sum of points just so they could edge out Slytherin was a slap in the face to all the Slytherin students who had worked hard to accumulate points that year. When the Chamber of Secrets was opened, Gryffindors openly applauded Lee Jordan's suggestion that all Slytherins be thrown out. During Quidditch matches, no other Houses or staff members support the Slytherin team, and their victories are often drowned out by resounding boos. The majority of Slytherins do not deserve such blatant hatred from the rest of the school.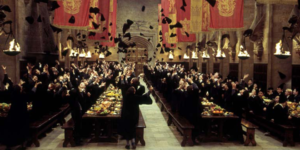 This is perhaps the most ridiculous misconception of all. Slytherins are far from cold and heartless. Narcissa Malfoy's love for her family drove her to lie for Harry, even when it meant putting herself in danger. Draco tried to do the right thing by hesitating to identify Harry at Malfoy Manor. Andromeda Tonks rejected her family's prejudices, married a Muggle-born, and raised a wonderful daughter and grandson with love. Severus Snape acted on his deep love for Lily by spying for Dumbledore and protecting Harry. When Regulus Black died, he sacrificed himself quietly in order to protect his family even after he rejected their extremist views. Slytherins are capable of the deepest love toward those closest to them.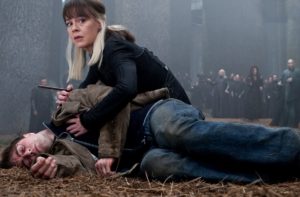 What misconceptions about your Hogwarts House irk you the most?
Want more posts like this one? MuggleNet is 99% volunteer-run, and we need your help. With your monthly pledge of $1, you can interact with creators, suggest ideas for future posts, and enter exclusive swag giveaways!