Funko Pop! Finally Adds Ginny Weasley Figure to Collection
We'll be honest; every time new Harry Potter Funko Pop!s are released, we find ourselves reaching for our wallets. Without a doubt, we're sure that these new additions will have us doing the same – especially since the new collection includes one that we've been waiting for for a while…
Funko revealed a whole new series of characters today that would be released next month. The new collection includes Remus Lupin, Ginny Weasley (for the first time!), and Prisoner of Azkaban Harry, Ron, and Hermione, as well as Luna Lovegood and Peter Pettigrew. Check them out in our gallery below.
Also revealed were details about some new mystery Funko Pocket Pop! keychains, which would be available this fall. The collection includes several Harrys, Dobby, a Dementor, Dumbledore, Voldemort, and more.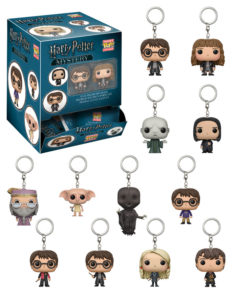 The figures will be released in August, with the Pocket Pop! ones available this fall.
What do you think of the new merchandise? Will you be adding any of these to your collection? Let us know your thoughts and which one is your favorite!