Interested in Purchasing a Rare First Edition of "Harry Potter and the Philosopher's Stone"?
If you are a passionate Potterhead with £40,000 (about $54,000 USD) lying around, then listen up! An exclusive edition of the first Potter book owned by J.K. Rowling's friend will be going on sale, and yes, this copy includes hand-written messages by Rowling herself.
As one of Rowling's 500 editions of her newly printed book, this rare copy was signed by Rowling and addressed to her close friend Neera, whom she had met in Edinburgh where their daughters attended the same nursery. Imagine that!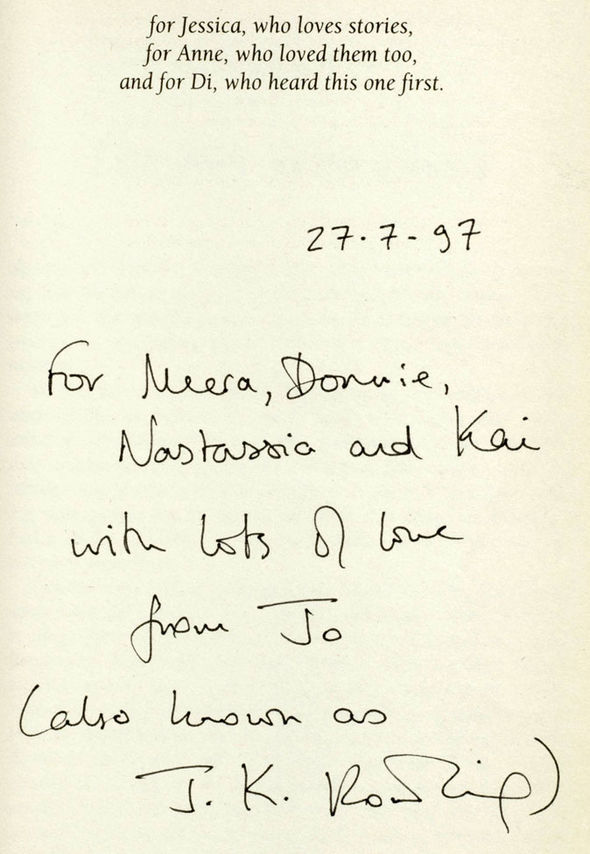 Apart from Rowling's personal annotations, this edition also includes a printing error and original copyright being addressed to "Joanne Rowling," which later became "J.K. Rowling."
And now, 20 years later, this exact copy will be sold at a Bonhams auction in London with rumors that it might break the world record price of £43,750 for a first-edition Potter book!
While Luke Batterham of Bonhams' book department displayed awe and gratitude at finding the book in excellent condition, he also voiced how nerve-racking it felt to hold a possession of such high value.
I think, with it being 20 years since the […] release, the idea of holding on to a book of such high value suddenly became too much.

The book really is in such wonderful condition, and with it being inscribed, the number of books like it on the market is very, very few.
And although not much could be found out about Neera other than her wish to sell the book, Luke Batterham reiterated his surprise of the book and its upcoming sale on November 15.
In later years, as the books got more and more popular, and she did more and more for charity, she signed thousands of books, meaning they're now not worth anywhere near as much, but to find a first edition from 1997 with this kind of inscription is quite unusual.
It is understandable that with the magical story of Potter turning 20 this year, fans have been celebrating witchcraft and wizardry in an array of spellbinding events! However, to own a copy of the first Potter book complete with Rowling's scribbles and signature seems to be the perfect way to commemorate the 20-year anniversary of everyone's favorite story of the Boy Who Lived.
Would you buy this exclusive copy? Let us know in the comments below.