J.K. Rowling Pens Foreword to New Book from Newt Scamander Artist Henry Fraser
We recently posted about Lumos's most recent fundraising campaign, which features the chance to win a trip to the set of Fantastic Beasts and Where to Find Them (you still have 11 days to donate!). An additional prize offered in the campaign is a beautiful painting of Newt Scamander, signed by the cast of the film.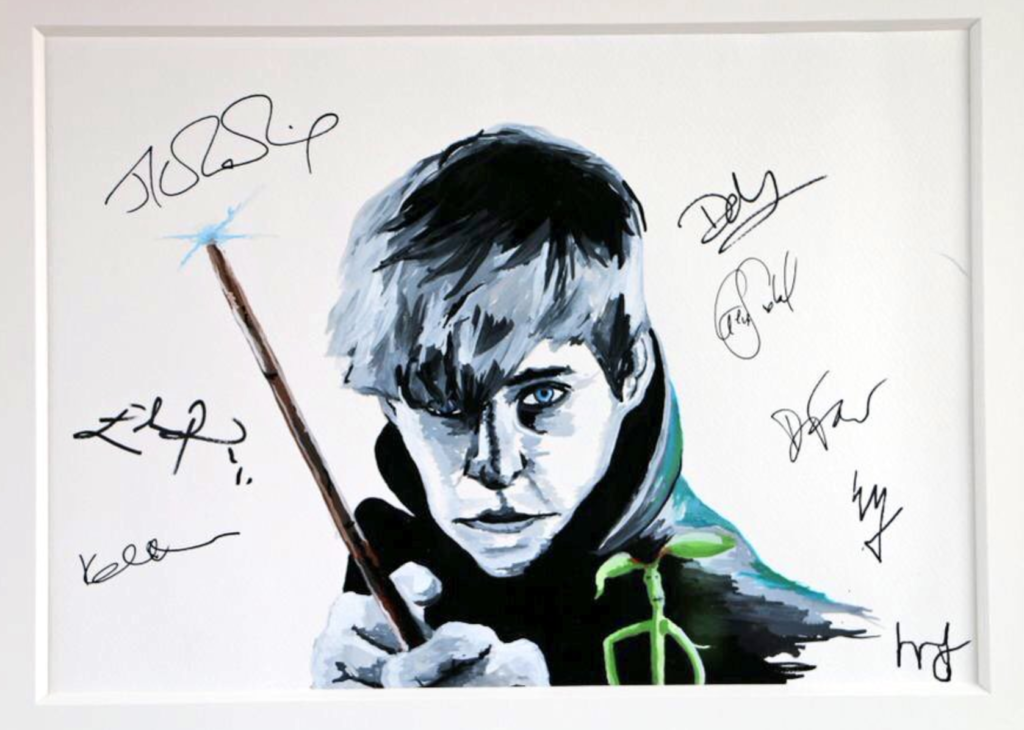 Though we glimpsed the painting in the announcement video for the campaign, we didn't know much about it until this week. Recent Twitter activity has revealed that the artist is Henry Fraser, a painter who was paralyzed from the shoulders down when he was 17. Fraser painted Newt's portrait using his mouth to hold the paintbrush – a fact that makes us even more impressed with the painting than we were before!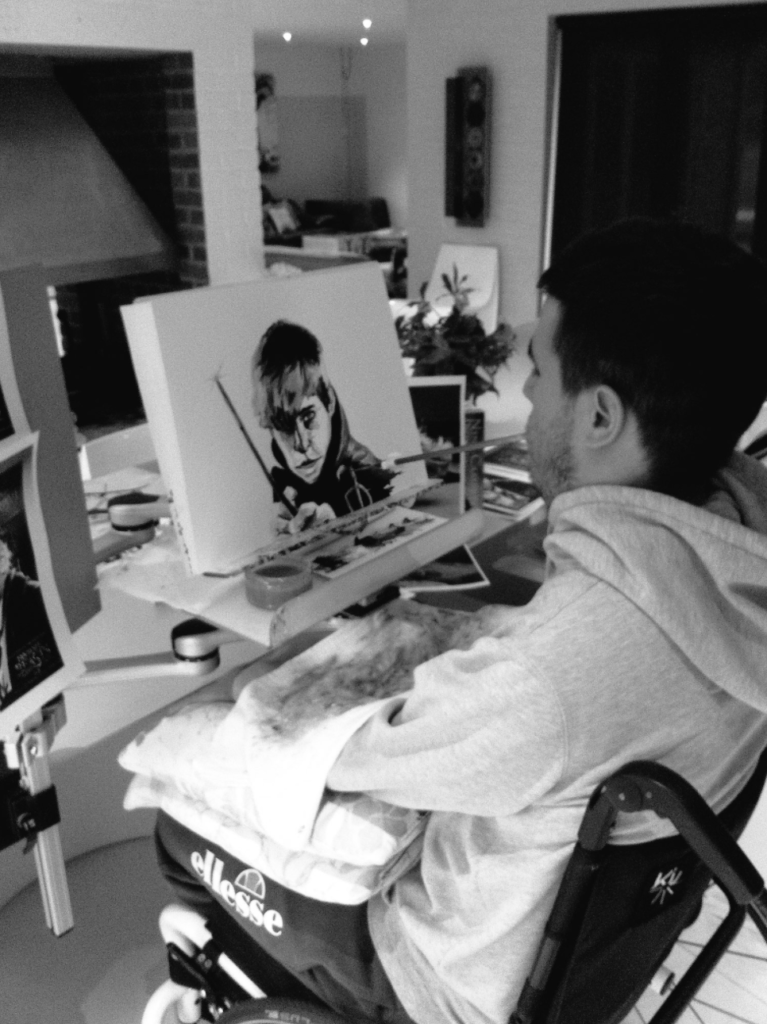 Besides being a talented artist, Fraser is also an author. His memoir, The Little Big Things: A Young Man's Belief That Every Day Can Be a Good Day, which details his artistic process and personal journey since his accident, was released this week. What's more, Fraser was lucky enough to have a very special guest write the foreword for The Little Big Things – J.K. Rowling herself!
Rowling tweeted about attending the launch of Fraser's memoir and congratulated him on its publication day.
It was an honour to write the foreword to #littlebigthings. Happy publication day, Henry. You're a daily inspiration. https://t.co/CgZmpGkqNN

— J.K. Rowling (@jk_rowling) September 7, 2017
A privilege to be at the launch for The Little Big Things by @henryfraser0! #littlebigthings pic.twitter.com/JkVzdS7s77

— J.K. Rowling (@jk_rowling) September 7, 2017
Fraser himself is naturally also pretty jazzed about the publication of his book and his contribution to the Lumos campaign.
The day is finally here! My book is OUT!!! ??

Available at:
Amazon – https://t.co/60z5PUv3Zo
Waterstones
WHSmiths
Independent bookstores pic.twitter.com/Dx9RD6NX5S

— Henry Fraser (@henryfraser0) September 7, 2017
My mouth painting of Newt Scamander from @FantasticBeasts.

It has been signed by the cast and will be sold to raise money for @lumos. pic.twitter.com/0D70bSSk67

— Henry Fraser (@henryfraser0) August 15, 2017
Rowling's foreword, which can be read using Amazon's "Look Inside" feature, details how she first learned about Fraser's story before learning that the two shared a literary agent, Neil Blair. It didn't take long for Rowling to realize how remarkable Henry is. Here's a short excerpt from the foreword:
We humans are more fragile than we'd like to think. Fate forced Henry Fraser down a terrifying path for which no preparation was possible. He had to find his own way back to a life worth living, and in doing so he revealed himself to be a person of extraordinary perseverance, strength, and wisdom. He pushes himself both physically and mentally, exceeding expectations in every direction, raising money for causes he cares about, his art becoming more accomplished with every drawing and painting he produces.

Above all, Henry is living proof that acceptance and aspiration are not mutually exclusive. How many of us can truly say that we accept the present facts of our life while living it to its fullest extent? It is understandable to rage against present limitations, but sometimes we make them our excuse not to act, not to do all that we can for ourselves, for others, for the world.
The Little Big Things doesn't appear to currently be available in the US, but perhaps that might change if we let publishers know how much we'd like to read it!
Consider adding The Little Big Things to your library, and don't forget to donate to Lumos!