UPDATED: Official Trailer Released! "Strike" TV Series Renamed in US, Will Air in Summer
UPDATE (April 6):
The official trailer has been released! Check it out below!
—
The Strike TV series, based on J.K. Rowling's Cormoran Strike detective novels, has already aired its first two parts, The Cuckoo's Calling and The Silkworm, in the UK on BBC One, while US audiences have been patiently waiting their turn to watch it. The third part, Career of Evil, is expected to air on BBC One in 2018.
We now know that the drama will be renamed C.B. Strike when it airs on Cinemax in the US and Canada. (In case you're wondering, the B stands for "Blue," named by Cormoran's mother after his father's band, Blue Öyster Cult.)
It was also announced that C.B. Strike is expected to air from June 2018 on Cinemax, and all three parts, comprising a total of seven episodes, will air one after the other over seven weeks.
This means that Career of Evil will likely air in the UK before or during June since it's unlikely to air in the US before the UK.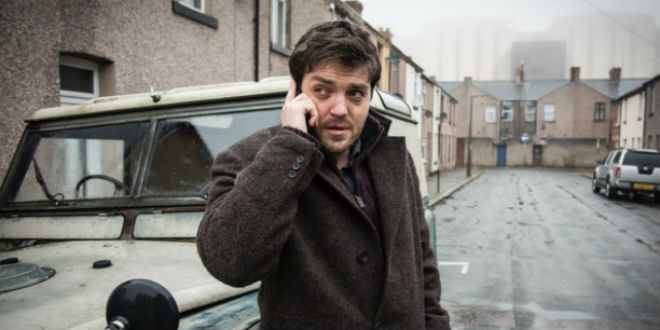 The series was originally going to be played in the US on HBO, but the president of HBO Miniseries and Cinemax Programming, Kary Antholis, decided that the show "would have a greater impact" on Cinemax:
We're looking for opportunities to broaden our audience (on Cinemax) and appeal to viewers besides the kind of core adrenaline-action[-]oriented viewer, and we had an opportunity with 'C.B. Strike' — it's a very appealing, entertaining kind of whodunit show.
J.K. Rowling's fourth Cormoran Strike novel, Lethal White, is also expected in 2018, though no publication date has yet been set. Unsurprisingly, BBC and Cinemax say they are open to developing more installments of the series based on future books.
Strike/C.B. Strike stars Tom Burke as private investigator Cormoran Strike and Holliday Grainger as his assistant, Robin Ellacott.