Copy of "Philosopher's Stone" Breaks Auction Record
Last month, Bonhams announced that it'd be auctioning off a gorgeous signed, first-edition copy of Harry Potter and the Philosopher's Stone. The book is inscribed with a lovely message from the author, from only a month and a day after its publication.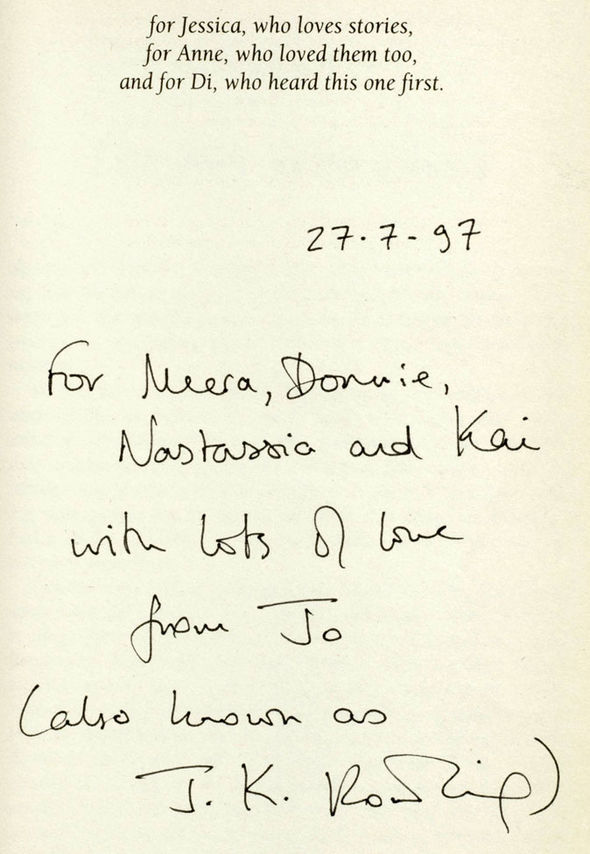 On November 15, just over 20 years later, the book has sold for an astounding £106,250 – that's $140,196.88, or roughly 21,552 Galleons, if you're curious.
The book was expected to break the record for highest price for a first-edition Potter book, but the fact that it more than doubled the standing price of £43,750 is absolutely astonishing! Bonhams Head of Books and Manuscripts Matthew Haley had an explanation for this particular book's success:
There is always a great deal of interest when first editions of Harry Potter books come to auction, especially, of course, in the very first one in the series. This particular example was not only in excellent condition, but it had the added attraction of a very personal inscription from the author herself.
This wasn't the only notable item at this auction – a letter from Alan Turing to his former math teacher and an archive of manuscripts and letters from the estate of the famous 18th-century actor David Garrick also sold. And for all the collectors of Potter antiquities, don't fret – we're sure there will be plenty more up for auction soon!