New "Fantastic Beasts" Image Teases Newt's Book Launch Party!
A new still from the second Fantastic Beasts film was tweeted today from the official Fantastic Beasts Twitter account, captioned "A newly published author must have a book launch party. Newt Scamander has been busy."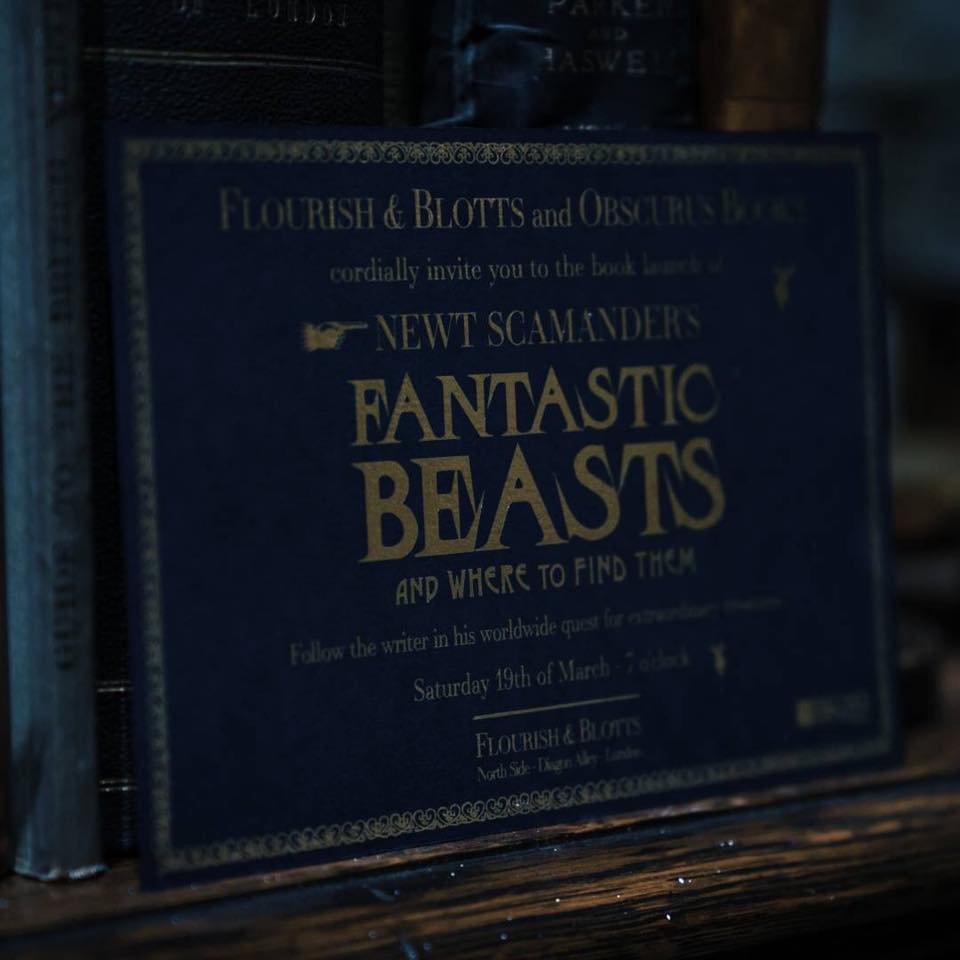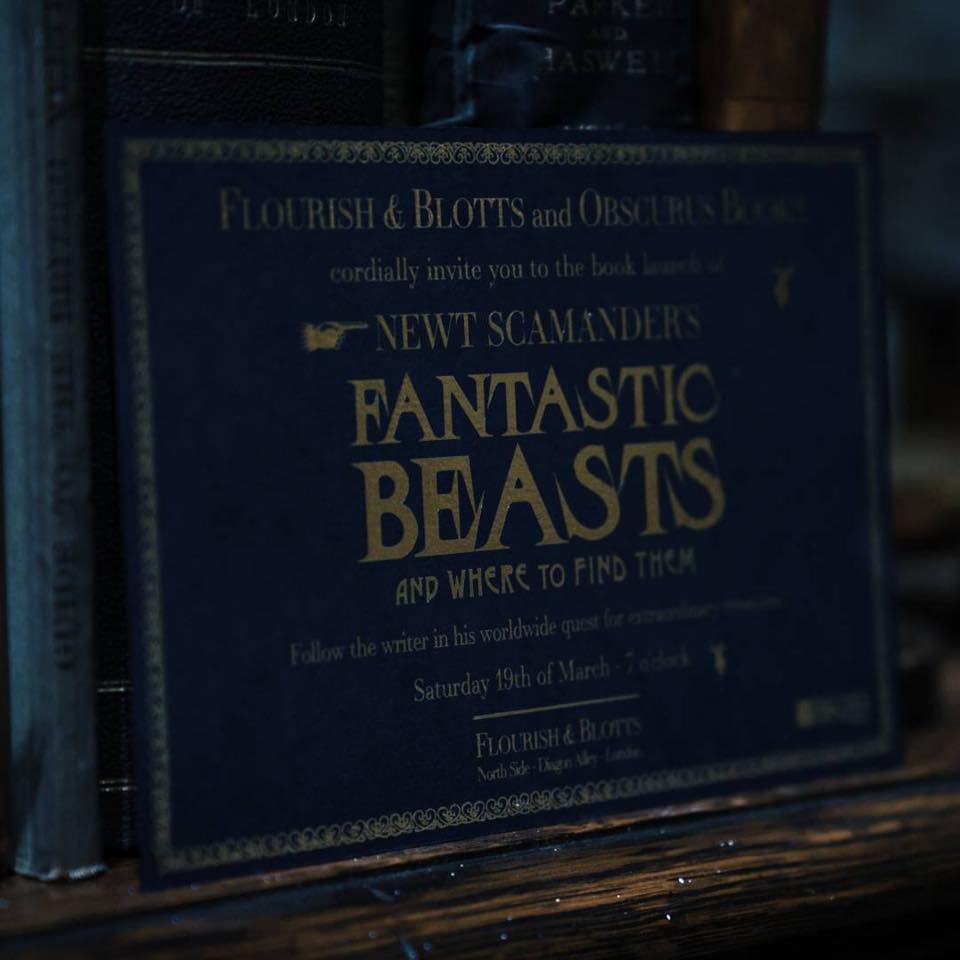 We see an advertisement for the book launch party of Fantastic Beasts and Where to Find Them sitting in what looks like a book store window. The launch party is taking place Saturday, March 19, 1927, at Flourish & Blotts in Diagon Alley, just a few months after the first Fantastic Beasts film takes place. (Of interest, March 19, 1927, was in fact a Saturday – we all know that dates in the Harry Potter series don't always line up with days of the week!)
Does this mean we'll see Newt signing copies of his new book for eager readers? Will Tina turn up to collect her copy in person, as Newt promised he'd give her?
The Fantastic Beasts Twitter account has in recent weeks also teased us with this travel document of Newt's and a locked something belonging to Nicholas Flamel. We can't wait to see more!
The second Fantastic Beasts film, still without an official title, is due out November 16, 2018.