Castium Revelio: Crash into Christmas
It's nearly Christmas, and we hope you've been having fun playing our Advent Calendar contest! This week, we get a look at Domhnall Gleeson's funny bone, witness some angelic conversations with David Tennant, and get our peepers locked on to the latest trailer for Eddie Redmayne's Early Man. We're super excited about these pre-Christmas gifts from our cast!
Domhnall Gleeson (Bill Weasley) is definitely a funny guy, and the Crash Pad bloopers released this week highlight the lighter side of Domhnall that we love! Check out the blooper reel from the DVD release here and don't forget to rent or purchase Crash Pad, now out on DVD.
Additionally, Domhnall was featured in Wired's The Last Jedi edition of Autocomplete Interview, which you can watch below:
David Tennant (Barty Crouch Jr.) has been busy filming the adaptation of Neil Gaiman's Bad Omens, and we have the photos to prove it!
Source: WENN.com
Tennant is also slated to guest star in a Christmas special for Channel 4 TV, Miranda Does Christmas, alongside comedienne and hostess Miranda Hart, with special guests singer Sam Smith and new Great British Bake Off host Prue Leith. If you have access to Channel 4, you can catch David in the variety show special on Wednesday, December 27.
We previously commented on the rumor that Jude Law, our Fantastic Beasts YUMbledore, could potentially join the new Captain Marvel cast. In a leaked production note from last week that also indicates production is set to start this January, Law's name was included in the cast list. Take a look!

A teaser trailer for the dark comedy The Death of Stalin, starring Jason Isaacs (Lucius Malfoy), has been released. The film, based on the graphic novel of the same name, follows government officials all vying for top position after Stalin loses power. Take a peek here!
The Death of Stalin will be released on March 9, 2018.
A series of new posters was also released this week for Isaacs' CBS series, Star Trek: Discovery, with his character, Captain Lorca, featured. The series returns for CBS All Access subscribers this January 7. Check him out!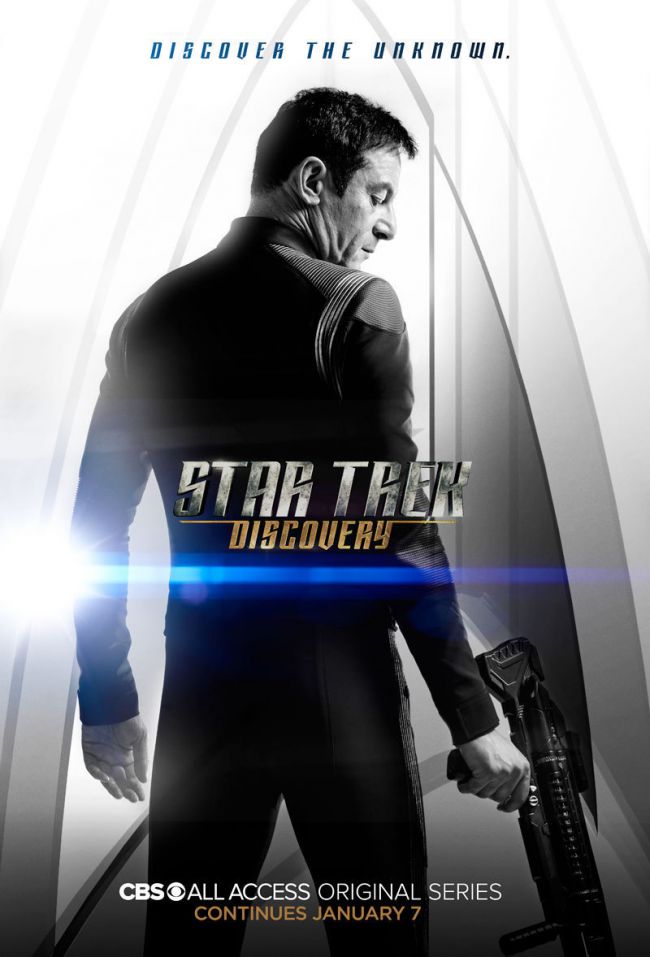 Not to be outdone, Domhnall Gleeson, Warwick Davis (Griphook/Filius Flitwick) and celebrated Harry Potter composer John Williams all attended the Los Angeles premiere of Star Wars: The Last Jedi.

Gleeson then made it to the European premiere on December 12 at London's Royal Albert Hall.
Embed from Getty Images
Jim Broadbent (Horace Slughorn) is making his way back to the stage, starring in a new play called A Very Very Very Dark Matter. Here's a brief synopsis of the play, which is slated to start previews next October at the West End's Bridge Theatre.
In a townhouse in Copenhagen works Hans Christian Andersen, a teller of exquisite and fantastic children's tales beloved by millions. But the true source of his stories dwells in his attic upstairs, her existence a dark secret kept from the outside world. As dangerous, twisted and funny as his National Theatre and Broadway hit 'The Pillowman', Martin McDonagh's new play travels deep into the abysses of the imagination.
Jessie Cave (Lavender Brown) joins the cast of Black Mirror in the upcoming fourth season! A trailer for the new season was released this week, which you can see below.
Eddie Redmayne (Newt Scamander), Mark Williams (Arthur Weasley), and Timothy Spall's (Peter Pettigrew/Wormtail) Early Man receives another trailer as well as new poster artwork! The US release of Early Man will take place on February 16, while our friends in the UK will get to see the caveman comedy earlier, on January 26. First, the previously released UK trailer, below.
Second, an additional trailer has been released for US audiences, along with some cheeky film posters.
And finally, the adorable artwork.
That wraps up this week's Casting News! Join us again next week as we dive deeper into the roles and projects our Potter and Fantastic Beasts cast members take on!