Voodoo Doughnut Coming to Universal CityWalk Orlando
Universal Orlando Resort's Universal CityWalk is soon going to be seeing a lot more pink! The iconic pink boxes will be a common sight when Voodoo Doughnut, a Portland, Oregon, staple since 2003, opens in the famed dining and entertainment hot spot in the spring of 2018. As you can see, these are not your average Muggle doughnuts.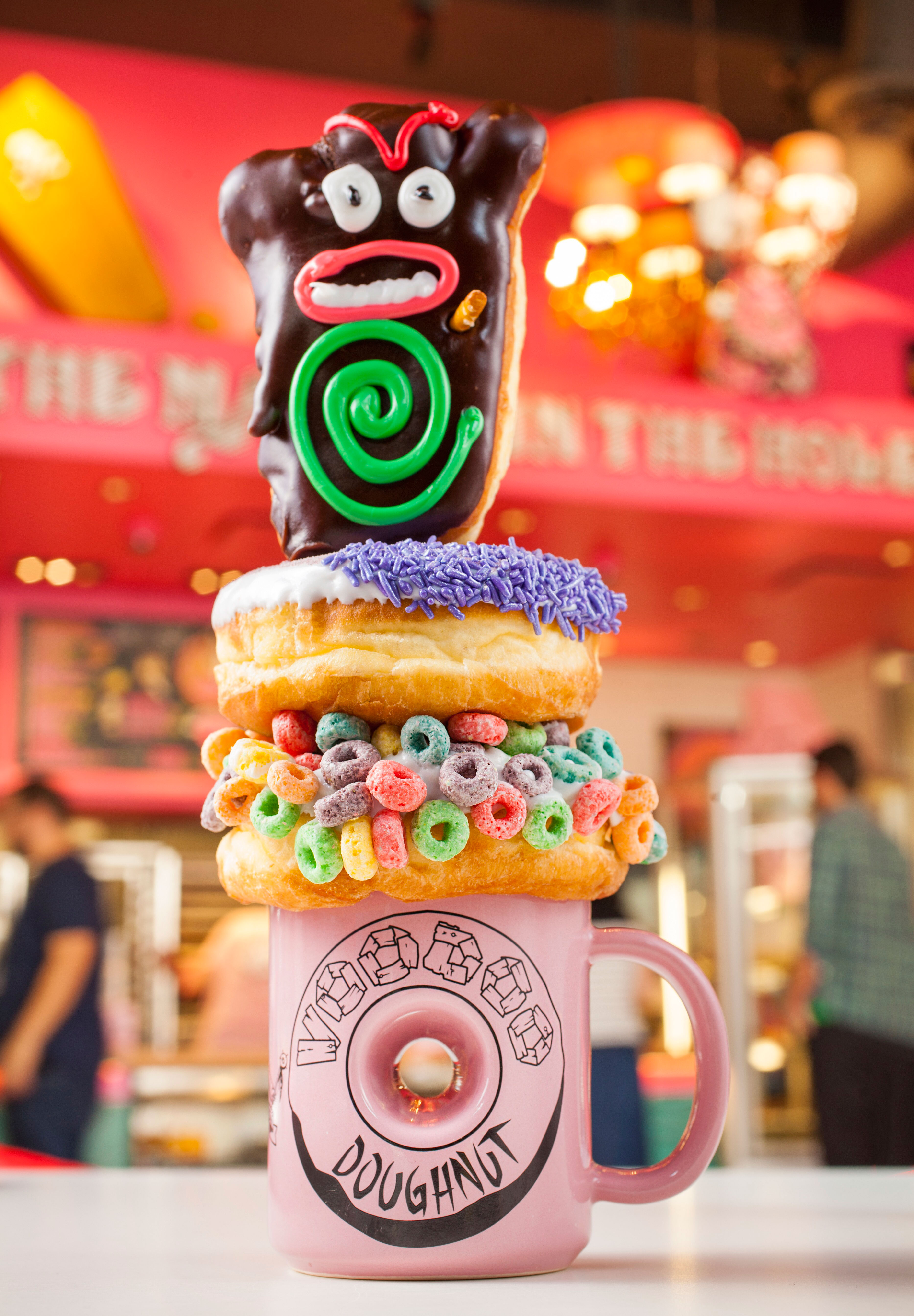 Loved for its sinfully delicious, delightfully weird lineup of fried creations, Voodoo Doughnut will feature signature originals and one-of-a-kind delectables such as the Dirt Doughnut, the Bacon Maple Bar, Grape Ape and of course, Voodoo Doll doughnuts.
Skipped breakfast? No worries. Voodoo has you covered with doughnuts topped with bacon or cereals of all kinds – no milk, spoon, or bowl needed! Really hungry but want to honestly say you only had one doughnut? No one else has to know it happened to be the size of your head.
Weddings and vow renewals are not unusual at the Portland locations, and hopefully, the tradition will be available here as well. No word yet on if you will be able to order your doughnut selection in a coffin-shaped wooden box, but we're betting most of the strange and wonderful delights Voodoo is known for will make their way to Florida!
Excited to get your hands on these delightfully weird and amazingly delicious doughnuts for the first time, or have you been lucky enough to enjoy Voodoo before and can't wait to grab your favorites once again? Let us know in the comments below.