Collecting Pop!s in the "Harry Potter" Fandom
I had the opportunity to attend a screening of Funko's new documentary, Making Fun: The Story of Funko. The film was so pleasantly nostalgic and served as the company's love letter to the fans who have supported them through all of the years, from a small garage to a big headquarters in Everett, Washington. It follows the story of Funko's founder, Mike Becker, and how the company was built from the ground up, eventually passing it on to Brian Mariotti, the current company president.
I have been casually collecting Harry Potter Pop!s for five years now. The first one I ever got was a gift from my parents: a little Harry from a Mystery Mini Blind box to put on the dashboard of my car. Ever since, and at every fan event I have been to, I buy more Pop!s than my bank account agrees to, and I will continue to for the many events to come.
My personal favorite is Dobby; it makes for the perfect unique souvenir! People are so intrigued by these adorable Vinyls because of their generally cheap price and collectible nature. But furthermore, I have built genuine connections with so many collectors over the years who have shared their stories. The culture around Pop! collecting is such a community effort. Many groups meet up to trade and sell their exclusive Pop!s to complete their collections. Harry Potter collectibles have been such a large part of fandom life since the beginning, and seeing it acknowledged and explored on the big screen was an incredibly powerful moment for many fans.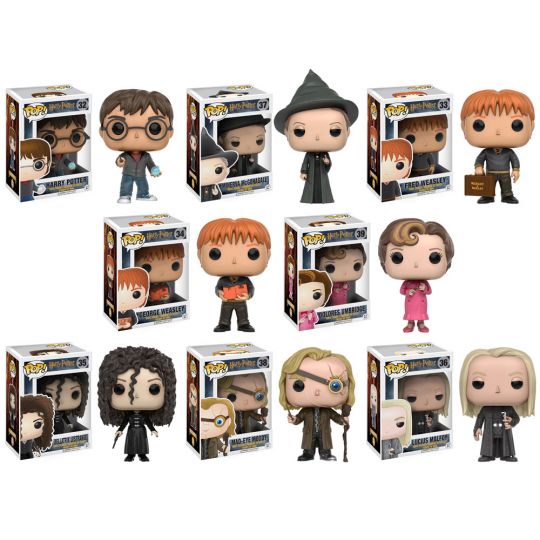 At around two hours, the movie felt a little long, but it was the special director's cut that I felt so privileged to be watching. Funko has been such an important company to the world of fandom, and I look forward to seeing how the company evolves in the many years to come. Fans should be very excited for the final film to come out later this year!
Plus, for all of us Harry Potter fans, the official Funko headquarters has a large model of the Harry Potter Pop! in front of the building!