J.K. Rowling Reflects on "Cursed Child" Origins in "New York Times" Interview
Two months ahead of Harry Potter and the Cursed Child's Broadway opening, J.K. Rowling – along with director John Tiffany and playwright Jack Thorne – sat down with the New York Times to discuss the play's impending move.
Despite Cursed Child's astronomical success in London, the production's creative team foresees some unique challenges facing the show's New York run. For one thing, Cursed Child is a play, not a musical – an unusual move for a big-name franchise, especially when it's opening in a city known for its musical spectaculars; for another, the show's plot is no longer secret. For a few months in the summer of 2016, the only way to find out what happened next in Harry's story was to see Cursed Child. Now, it's hard to imagine that any fan doesn't already have an opinion on Albus and Scorpius.
These concerns may seem far-fetched to fans who have been desperate for a chance to buy tickets, but they were real considerations for Rowling and her team when thinking about how best to bring Cursed Child to Broadway. According to the article, the Ambassador Theater Group, which owns the Lyric Theater, is betting on the show running for several years – they paid for a complete overhaul of the building's interior to accommodate the Cursed Child production and incentivized the move out of the theater's previous occupants, Cirque du Soleil's Paramour. While ATG has not disclosed the cost of the Lyric's renovations, we have a feeling their investment will pay off big time.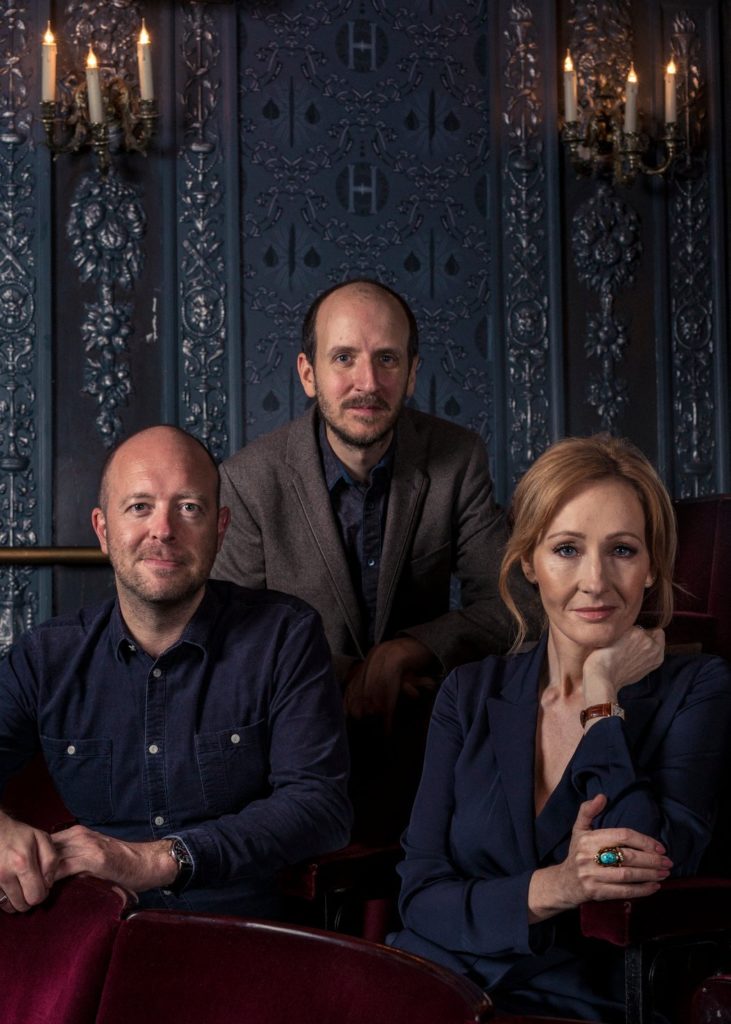 Bringing the production to a new city also means retelling the story of Cursed Child's origins – a Harry Potter play, released ten years after the release of Harry Potter and the Deathly Hallows, that isn't technically written by Rowling herself? If you haven't been following news about the play since it was a twinkle in Jo's eye, everything about it could seem a little unlikely. For Rowling, recalling the initial meeting six years ago when producers Sonia Friedman and Colin Callender first approached her about creating a Potter play, the show's heart remains with its characters.
We talked about loss, fear, bereavement, what it's like to try to make a family when your own is poor or nonexistent. I was really interested in making something more reflective than had been possible in the films. I don't think we ever deviated from those themes.

When I met John and Jack, I think we knew pretty quickly that the play would center around Albus. [I had always] been interested in Albus Severus. He was the one I thought about. Imagine going to Hogwarts with those two names — which of course I gave him!
Thorne agreed with Rowling, adding that Albus's name also afforded creative possibilities.
It takes Harry a while to see why those names are a burden, which, from a dramatist's point of view, is amazing.
When the Times asked Rowling if she ever worried about fans' reaction to Cursed Child – perhaps they've been following our ongoing canon debates – she replied in pretty much the most Jo way possible:
I think that it's up to me what I do with the world I created.
Be sure to read the full interview for more thoughts from the production team about moving the show!