Celebrate the 20th Anniversary of "Harry Potter" with a Free Item at Independent Bookstore Day!
UPDATE 4/28/18:
We now know that the exclusive item is not an enamel pin or a poster, but a cool collectible patch! Check it out: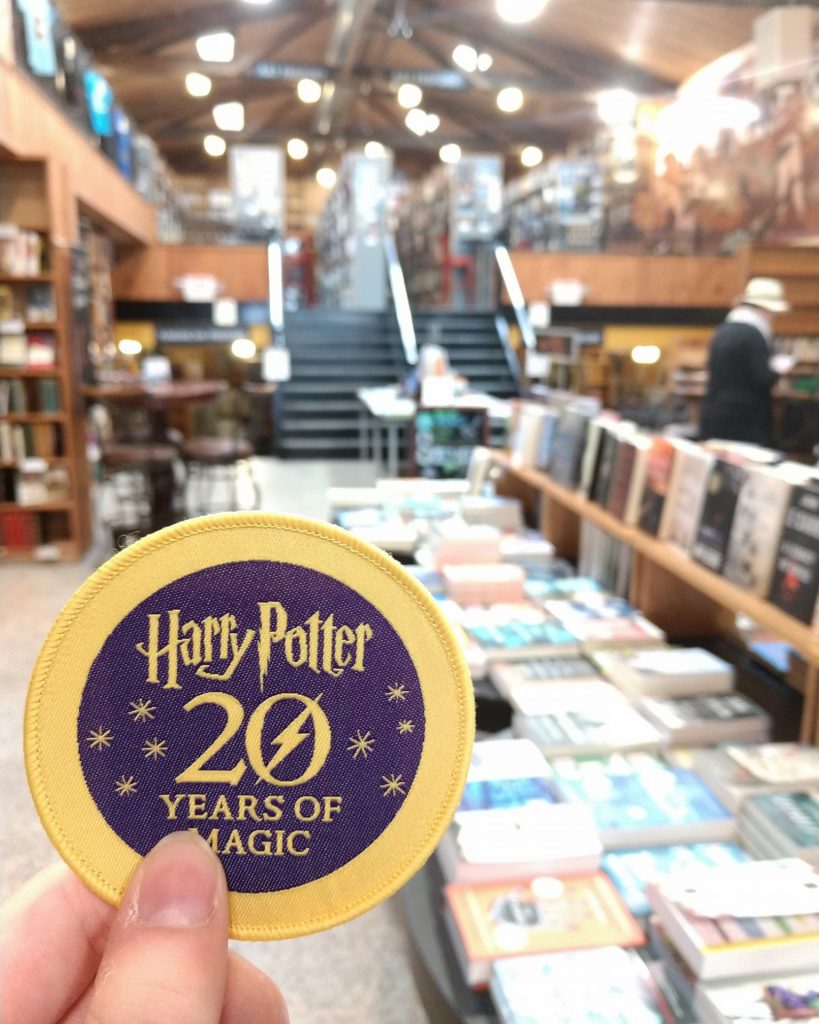 Be sure to stop by an independent bookstore today to celebrate both Harry Potter and local business!
Original article:
We all know that Harry Potter celebrated its global 20th anniversary last June, but Harry Potter and the Sorcerer's Stone wasn't published in the US until 1998, and Scholastic is marking the occasion in style. We already know that illustrator Brian Selznick is creating special 20th-anniversary covers for Scholastic, and now Independent Bookstore Day is getting in on the fun as well!
For those who don't know, Independent Bookstore Day is an annual event that celebrates independent bookstores and their place in our communities. Here's a little bit about it from the organization's website:
Independent bookstores are not just stores, they're community centers and local anchors run by passionate readers. They are entire universes of ideas that contain the possibility of real serendipity. They are lively performance spaces and quiet places where aimless perusal is a day well spent.

In a world of tweets and algorithms and pageless digital downloads, bookstores are not a dying anachronism. They are living, breathing organisms that continue to grow and expand. In fact, there are more of them this year than there were last year. And they are at your service.
On Independent Bookstore Day, readers are encouraged to stop by their local store – or stores! – where they have the chance to buy exclusive items available in limited quantities. Many bookstores also hold celebrations throughout the day with activities, author signings, and more.
This year, one of the items will be Harry Potter themed in honor of the book's 20th anniversary in the US. While we don't know exactly what the item will be, we'd guess it will be something small like a poster or enamel pin. Last year, UK publisher Bloomsbury offered independent bookstore patrons a limited-edition tote bag in honor of Harry's 20th anniversary.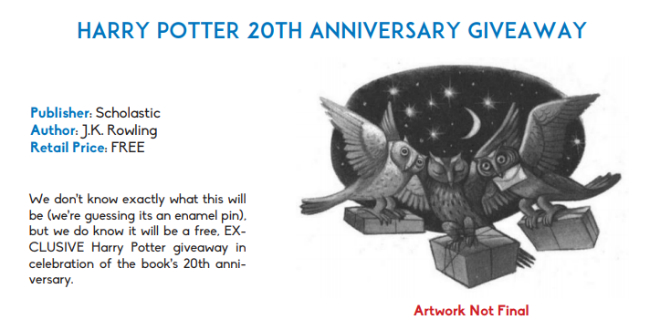 Whatever the item may be, we're sure that many fans will be stopping by to find out! Remember to make a purchase supporting the store when you grab your free item – some establishments may even only offer the item for customers who buy something else from the store, so be sure to check out your local store's policy in advance.
Independent Bookstore Day is held on the last Saturday in April – April 28. You can use this tool to find your nearest independent bookstore participating in the event.