Theater Review: Alfred Enoch Sees "Red" in West End Debut
What do you see?
Red.
So begins Red, the incredible two-man, one-act play in which Alfred Enoch (Dean Thomas) is currently making his West End debut.
The question is posed by Mark Rothko (Alfred Molina) – famous, real-life abstract expressionist painter – to his new assistant, Ken (Enoch), as they stand in his studio (where all the play's action takes place), looking at one of the Seagram Murals.
Ken is fictional, but the context of the play is not. Red is set in 1958/59, when Rothko was commissioned to paint a series of murals for the new Four Seasons restaurant in the Seagram Building, New York.
The play is one giant, fascinating discussion of art. It is more than just an appreciation of Rothko's murals: It is an appreciation for art as a whole. The play covers Caravaggio, Matisse, and Pollock; it references Nietzsche and Yeats. Fear not that you have to be an expert in these fields to understand the play. It is the kind of intellectual debate that elevates its audience rather than excludes them.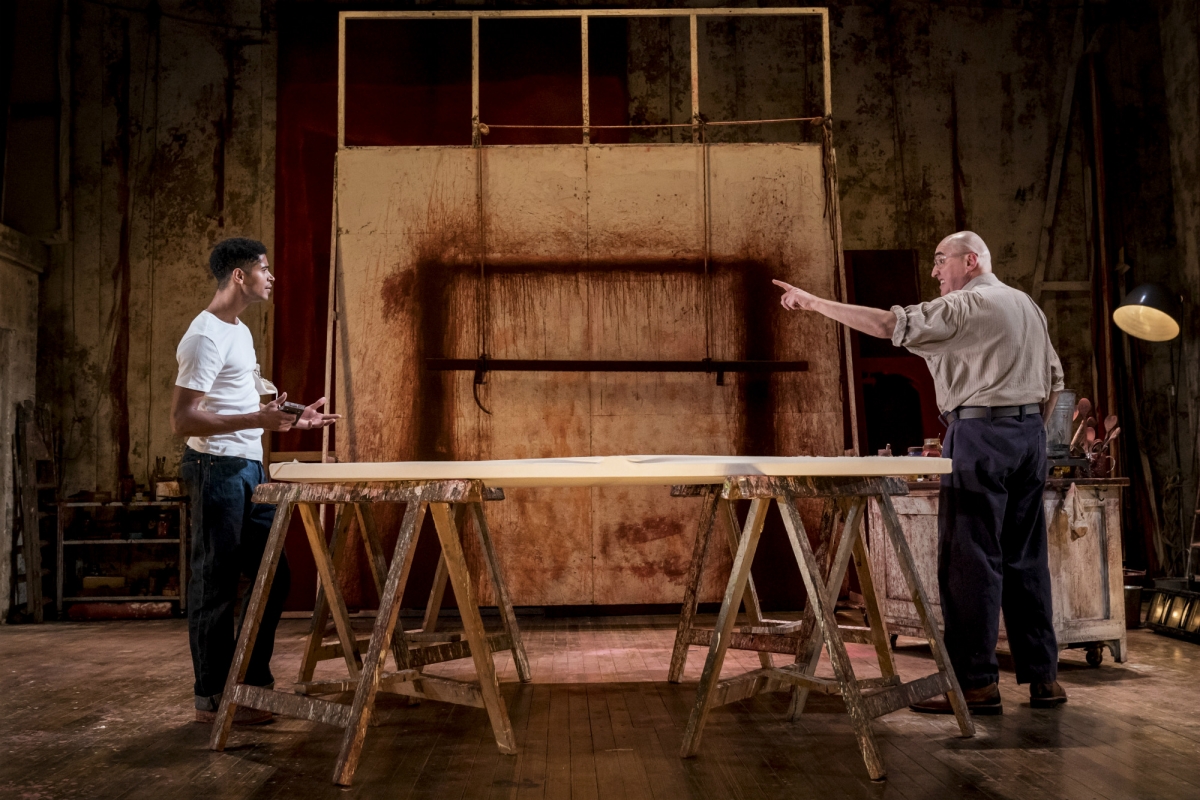 There is no great plot – it is more an exploration of the subject – but there is an evolution. Over the two years he is shown working for Rothko, Ken goes from nervous art student, intimidated by the great painter, to an equal, rising to meet Rothko in argument and subtly echoing the artist's habits.
Rothko is incredibly self-absorbed and he never uses his assistant's name. But "Mark Rothko" frequently crops up in his conversation, along with his disdain for everyone else. He fixates on the tragedy of life, and his great fear is that "one day the black will swallow the red."
Much is made of Rothko's desire to control the surroundings of his paintings. At one point, Ken compares it to stage lighting (which in this case it literally is) and turns on overhead fluorescent lights. The harsh, everyday white light completely makes Rothko's point about something so seemingly simple utterly changing your perspective. For the most part, though, lighting designer Neil Austin embraces Rothko's plan for the murals to be seen in low lighting.
Interestingly, among all the amazing monologues, the stand-out moment of the play is one that features no words at all. Rothko and Ken slowly prepare to prime a huge, white canvas, and then they're suddenly painting as if they only have seconds to do so, working over and around each other at a fevered pace. They finish just as suddenly. Ken collapses to the floor as if he's just run a race and they're both splattered with paint from head to toe. It is a breathtakingly intense moment, perfectly choreographed to classical music from Rothko's record player, which complements rather than clashes with the contemporary art.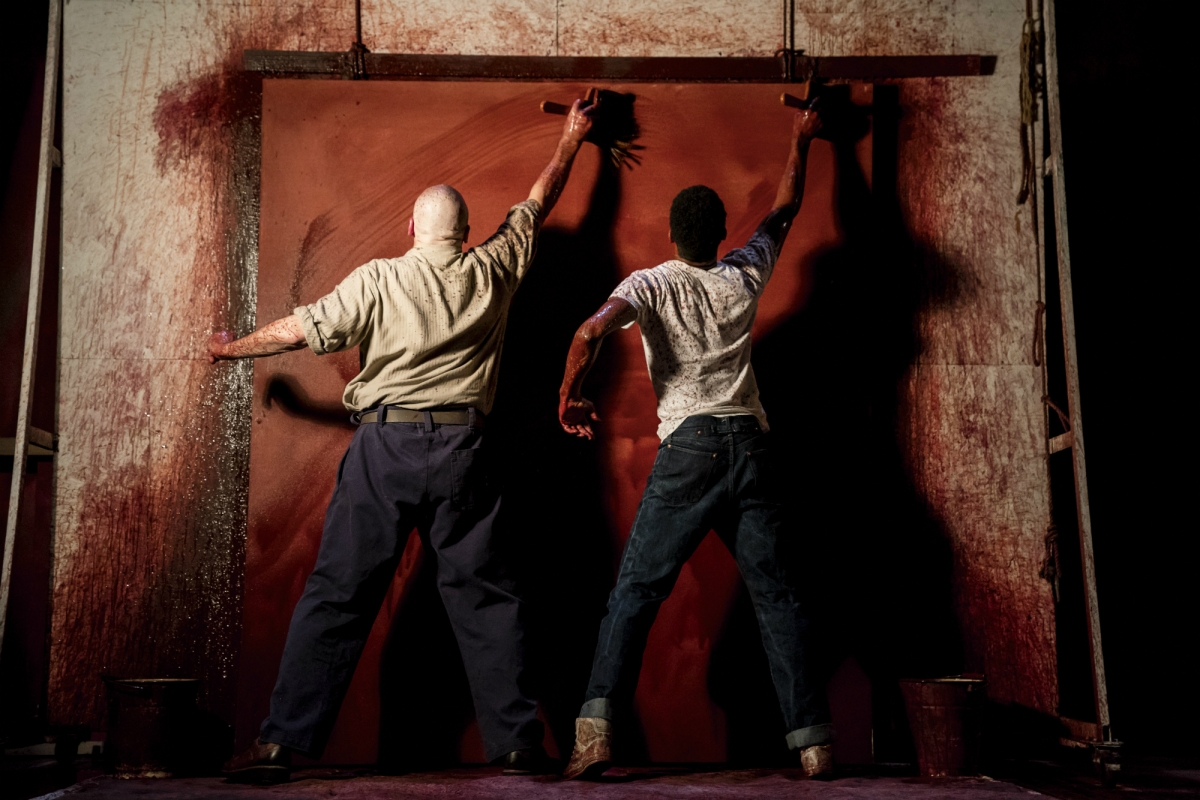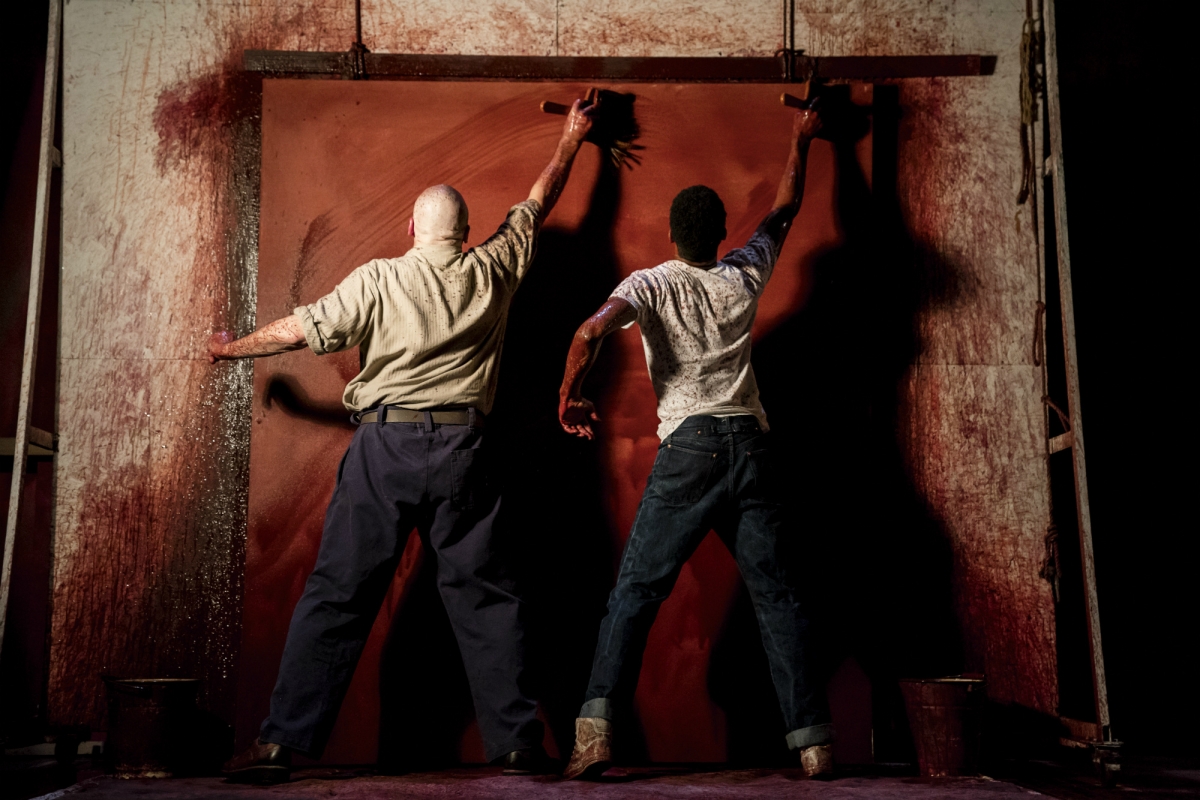 On the face of it, 90 minutes of two men waxing philosophical over art doesn't really sound like it should work, and yet the wonder of Red is that it does work, and has the power to pull in even those with the most reluctant interest in art.
Perhaps in lesser hands, John Logan's writing, though beautiful, could easily become dull and overly pretentious. It is a testament, then, to Enoch and Molina's acting that they take their characters' pretensions and deliver them with such sincerity and passion that Red is never anything but truly compelling.
The Michael Grandage Company (MGC) has a history of making its productions accessible to those who wouldn't normally be able to afford to see a play, and Red is no different. 25% of all tickets for this production are on sale for only £10 each. MGC hopes that by doing this, it will introduce new audiences to theater.
Red will be at Wyndham's Theatre, London until July 28. Tickets can be booked here.