Warner Bros. Studio Tour to Host Three "Harry Potter" Quiz Nights!
Potter fans, rejoice! We can finally sit our OWL exams! Well, not quite, but for the first time ever, Warner Bros. Studio Tour London – The Making of Harry Potter will be holding quiz nights in the Great Hall!
During the month of July, three exclusive Harry Potter quiz nights will be held on the Great Hall set. Teams of between six and 12 Potter fans will go head to head in magical trivia, in an attempt to win a collection of exclusive Warner Bros. Studio Tour London goodies. Questions will test participants' knowledge of the wizarding world, including Care of Magical Creature, Defense Against the Dark Arts, and Potions.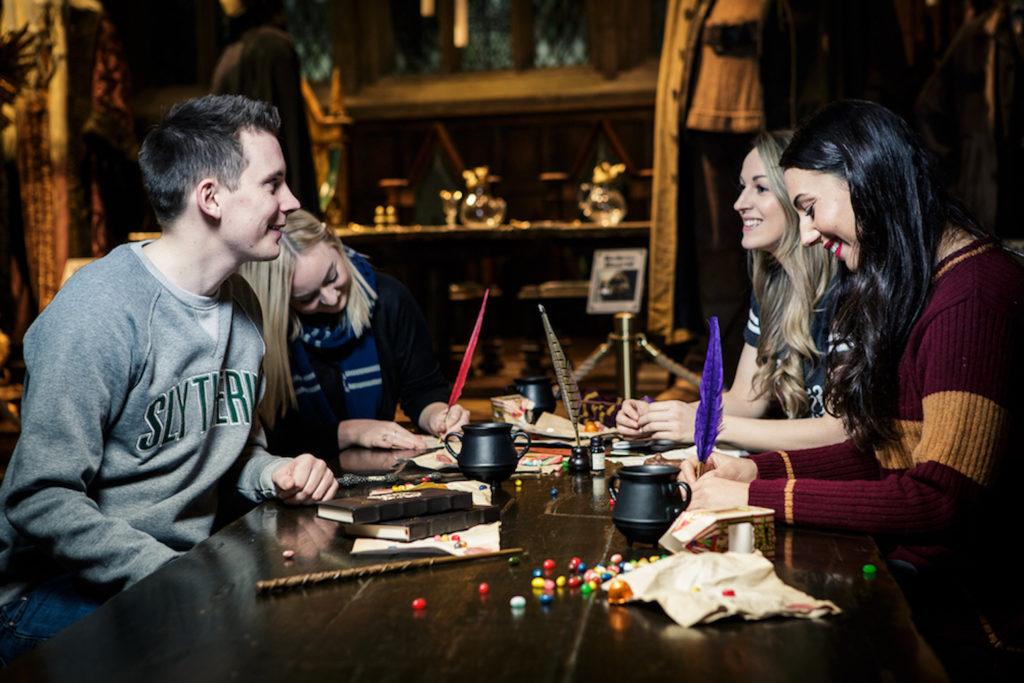 Harry Potter quiz night tickets will include entrance to the Tour starting at 4:30 p.m. (including the current Goblet of Fire exhibition), a meal and glass of butterbeer at the Backlot Cafe, and exclusive access to the Great Hall starting at 8:00 p.m.
Don't have a team of Potter pals? Individuals and groups of less than six people will be allocated to a team on the night – what a great way to make more magical friends!
The Harry Potter quiz nights will take place on July 5, 12, and 19. Tickets are priced at £65 per person and go on sale at 10:00 a.m. BST on June 5. For more information and to purchase tickets, click here.
Will you be purchasing tickets to the Harry Potter quiz nights? Are you excited to show off your wizarding world knowledge?