Funko Reveals Two New Ghostly "Harry Potter" Pop! Figurines
Funko recently announced that two new exclusive Harry Potter Pop! figurines will be released at the 2018 San Diego Comic-Con. SDCC frequently hosts Harry Potter and Fantastic Beasts guests and programs, so it's the perfect event to reveal new Harry Potter merchandise!
The first SDCC-exclusive Pop! is the second edition of a character that was just released for the first time this summer. While there is already a Pop! figurine of our beloved Gryffindor House ghost, Nearly Headless Nick, this new Pop! glows in the dark!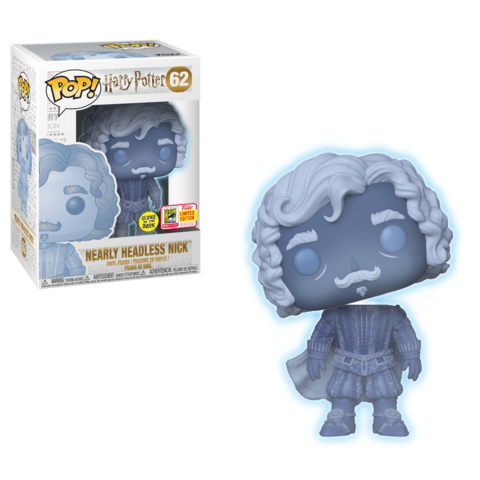 The other new Pop! is only the second Hogwarts ghost to be featured as a Funko figurine so far! Moaning Myrtle, in a ghostly translucent form, is also making her debut appearance at this year's San Diego Comic-Con. Moaning Myrtle's new Pop! will be a glow-in-the-dark figurine as well!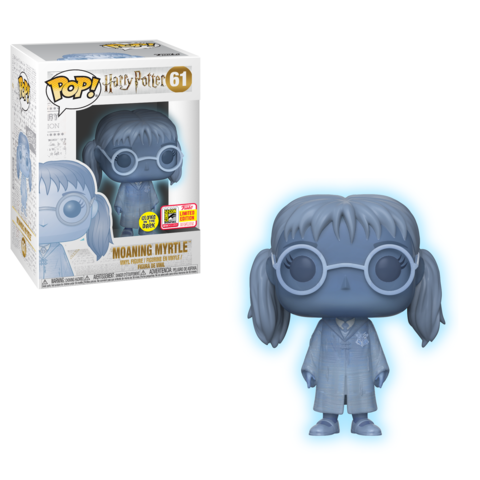 After checking out Funko's website, it looks as if these two Pop!s won't be the only exclusive Funkos released at this year's SDCC. At the bottom of the "2018 SDCC Exclusive Reveals: Harry Potter!" page, under these two new figurines, the website instructs readers to check back soon for more reveals! We'll definitely be checking regularly in order to bring you the latest information on any new additions to the Harry Potter Pop! line as soon as they're announced.