Go Behind the Scenes of "Crimes of Grindelwald" with MinaLima's Latest Book
MinaLima is releasing a new book covering the magic behind the making of Fantastic Beasts: The Crimes of Grindelwald. This special look behind the scenes is also a beautiful work of art in itself. It's bound to be another must-have for your wizarding world collection, especially if you are a movie fanatic.
The Archive of Magic: Explore the Film Wizardry of Fantastic Beasts: The Crimes of Grindelwald features filmmaking secrets and stories directly from the cast and crew. The hardcover novel contains 160 pages, and the description states that the cover is modeled after a special item from the movie. What exactly this item is, the website doesn't specify, so we're left to speculate on our own. The most likely possibility is, of course, a book that holds special meaning to this film in particular. Possibly clues to defeating Grindelwald? An archive of Newt's beasts? We'll just have to wait and see!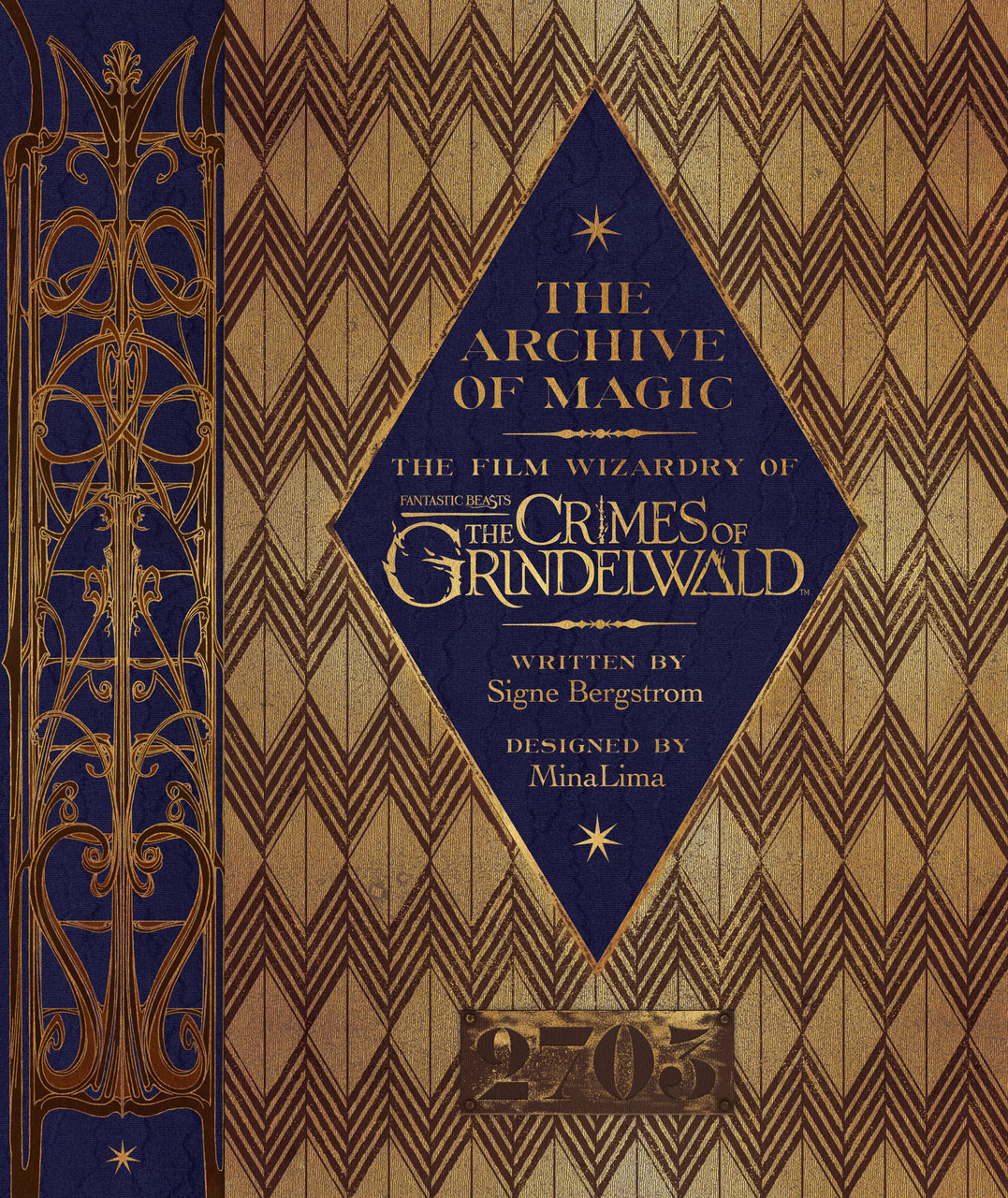 The book is written by Signe Bergstrom and designed by fantastic graphic design duo MinaLima. The pages are filled with full-color artwork and contain removable replicas of props and other material from the movie. In traditional MinaLima style, this new book also contains some secret special effects. Each MinaLima-exclusive copy includes a bookplate inside the cover that is personally signed by Miraphora Mina and Eduardo Lima.
The book is now available for pre-order here for £30.00. The shipping date is scheduled for the same day the movie is released in theaters, November 16, 2018, in order to keep everything a secret until the debut of the film!
Special thanks to MuggleNet reader Tony A. for submitting this information to us!