"Harry Potter and the Cursed Child" Breaks Its Own Record in Broadway Ticket Sales
Following Harry Potter and the Cursed Child's huge success at the Tony Awards on June 10, the production has again set a new record for Broadway ticket sales in one week! For the week of June 17, Cursed Child made $2,277,446 gross.
This surpasses the record it previously held: $2,138,859 gross for the week ending April 8, which was before the play had even had its official opening.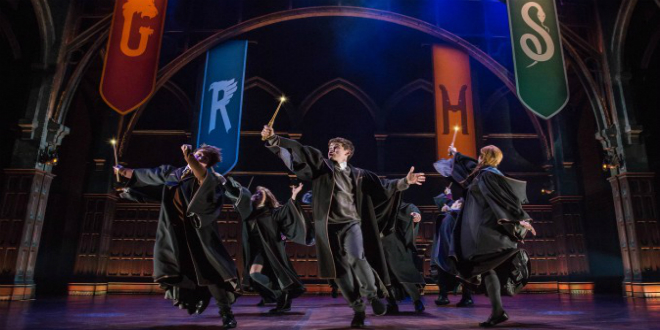 At the Tony Awards, Cursed Child took home trophies for six out of the ten categories it was nominated for – Best Play, Best Direction, Best Scenic Design, Best Costume Design, Best Lighting Design, and Best Sound Design. It seems this success spurred on a lot of theatergoers to pick up tickets, though we wonder why they needed to wait, seeing as Cursed Child is already a hit with critics and audiences and has already won numerous awards, including a record nine Olivier Awards for the West End production.
Have you gotten your tickets yet?