Build Your Own Wand and Learn to Code with Kano's New "Harry Potter" Kit!
With rumors of a new park being added to Universal Orlando Resort's growing theme park complex (maybe Fantastic Beasts related!), you might be thinking about the interactive wand experiences you've had at the Wizarding World of Harry Potter. Now you can experience something similar from your home! Kano, a computer company that allows you to code its products yourself, has teamed with Warner Bros. to create a Harry Potter coding kit, the first Harry Potter STEM (science, technology, engineering, and math) product.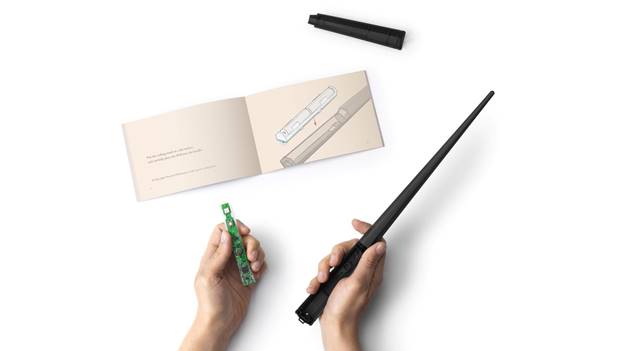 You build the wireless wand yourself and then connect to an app that teaches you how to code through Harry Potter-related tasks. In Kano's words, the app lets you "make serpents slither, toads transfigure, fires flow, feathers float, goblets duplicate, Bertie Bott's Every-Flavour Beans enlarge, and more."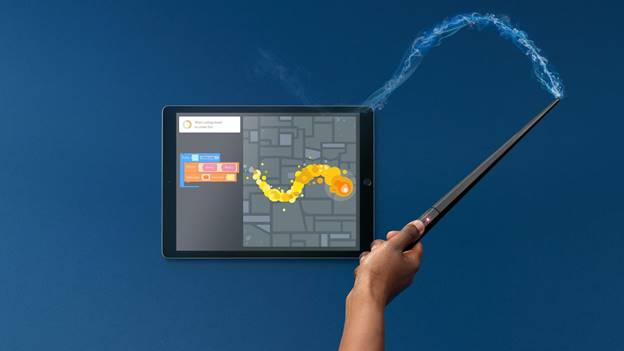 The wand works wirelessly with Apple and Android tablets and computers. Once you've assembled your wand, the fun starts.
Once assembled, makers download the Kano app to start unlocking challenges across six iconic [w]izarding [w]orld settings, including Hogwarts, Diagon Alley, Hogsmeade and [t]he Forbidden Forest. The creative challenges teach the fundamentals of coding and introduce the basic concepts of real-world programming thanks to a block-based interface and a JavaScript inspector, guided by simple steps.
Besides the wand, the kit will also include a poster featuring famous wizarding world spells and Potter-inspired stickers.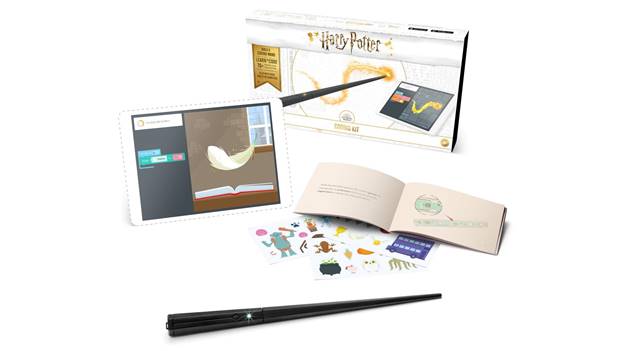 If you've ever wanted your own wand, ever been curious about coding, or both, the Kano kit will be a perfect addition to your Harry Potter merchandise. The kit is now available for preorder for $99.99/£99.99/C$129.99 at Kano.me. It will go on sale worldwide at Kano.me and retailers in Australia, Canada, New Zealand, the United Kingdom, and the United States starting October 1, 2018. Check out the video and press release below for more details. Will you be buying your own wand?