"Harry Potter: A History of Magic" Cover and Details Revealed!
Pottermore has just revealed the cover and release date of the upcoming Harry Potter: A History of Magic book! You might already have Harry Potter: A Journey Through a History of Magic, which was released in October 2017 when the exhibition opened at the British Library in London, but now we'll be getting a second companion book for the United States exhibition.
Both books delve into the Muggle history of the magic in Harry's world and what inspired J.K. Rowling as she was writing the series, with drafts and drawings from Rowling. Harry Potter: A History of Magic is the official companion to the exhibition in New York City, which opens October 5, 2018.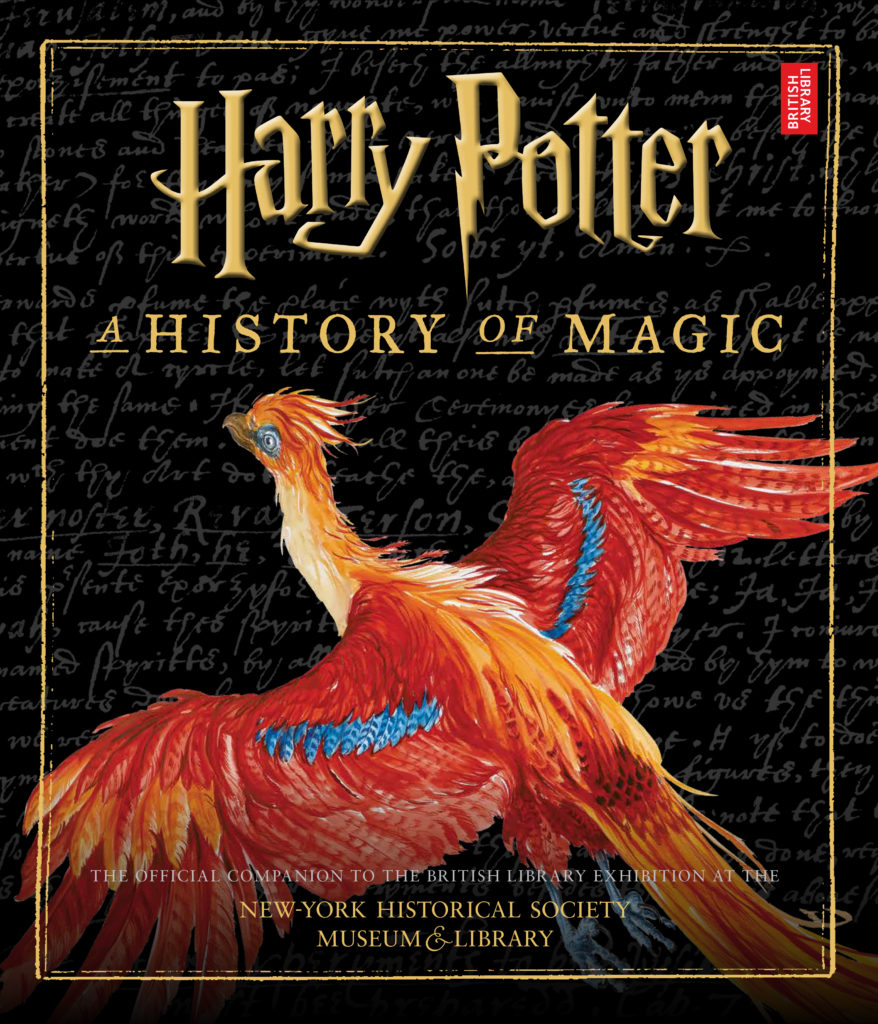 Harry Potter: A History of Magic will be similar to the first book but will feature "a few more magical surprises with an American twist, such as some pieces by illustrator Brian Selznick, who worked on the new 20th[-]anniversary Harry Potter covers and the work of Mary GrandPré, the artist who created the original American Harry Potter covers when they were first published all those years ago."
Besides the new content, the American version will also have "a dramatic black background with an old manuscript scrawled across. This is actually from an old 17th-century text known as The Book of King Solomon [C]alled [t]he Key of Knowledge, [which] apparently turns you invisible if you read it aloud." We will definitely give that a try when we get our hands on a copy!
We also know that not just the two books will be different; the American exhibition will also feature a few changes from the British version.
Legendary illustrator Brian Selznick will be showing some of the beautiful work he's done for the new American editions of the 'Harry Potter' books. Mary GrandPré's drawings for the original United States releases and models and costumes from the Broadway production of 'Harry Potter and the Cursed Child' will also appear, giving the British exhibition a bit of an American flair!
The Harry Potter: A History of Magic e-book is set for release October 4, 2018, the day before the exhibition's opening, while the hardcover version will be released on October 9, 2018. Preorder the book here and buy tickets for the exhibition in New York here.
Will you buy the book or attend the exhibition? Let us know!