Is the "LEGO Harry Potter Collection" Coming to New Platforms?
Nintendo Life reports that there may be exciting news in the works for fans of Harry Potter games. The popular LEGO Harry Potter games, which were originally released for multiple platforms in 2010 (LEGO Harry Potter: Years 1–4) and 2011 (LEGO Harry Potter: Years 5–7), may soon be making their way to two more gaming systems, namely, the Nintendo Switch and Xbox One.
In 2016, the two LEGO Harry Potter games were bundled into a set called The LEGO Harry Potter Collection and released exclusively on the PS4. However, a recent picture of the game's listing in the Argos catalog (originally posted to Reddit) advertises that the game will be available for the Xbox One and Nintendo Switch in November, perfect timing to coincide with the release of Fantastic Beasts: The Crimes of Grindelwald.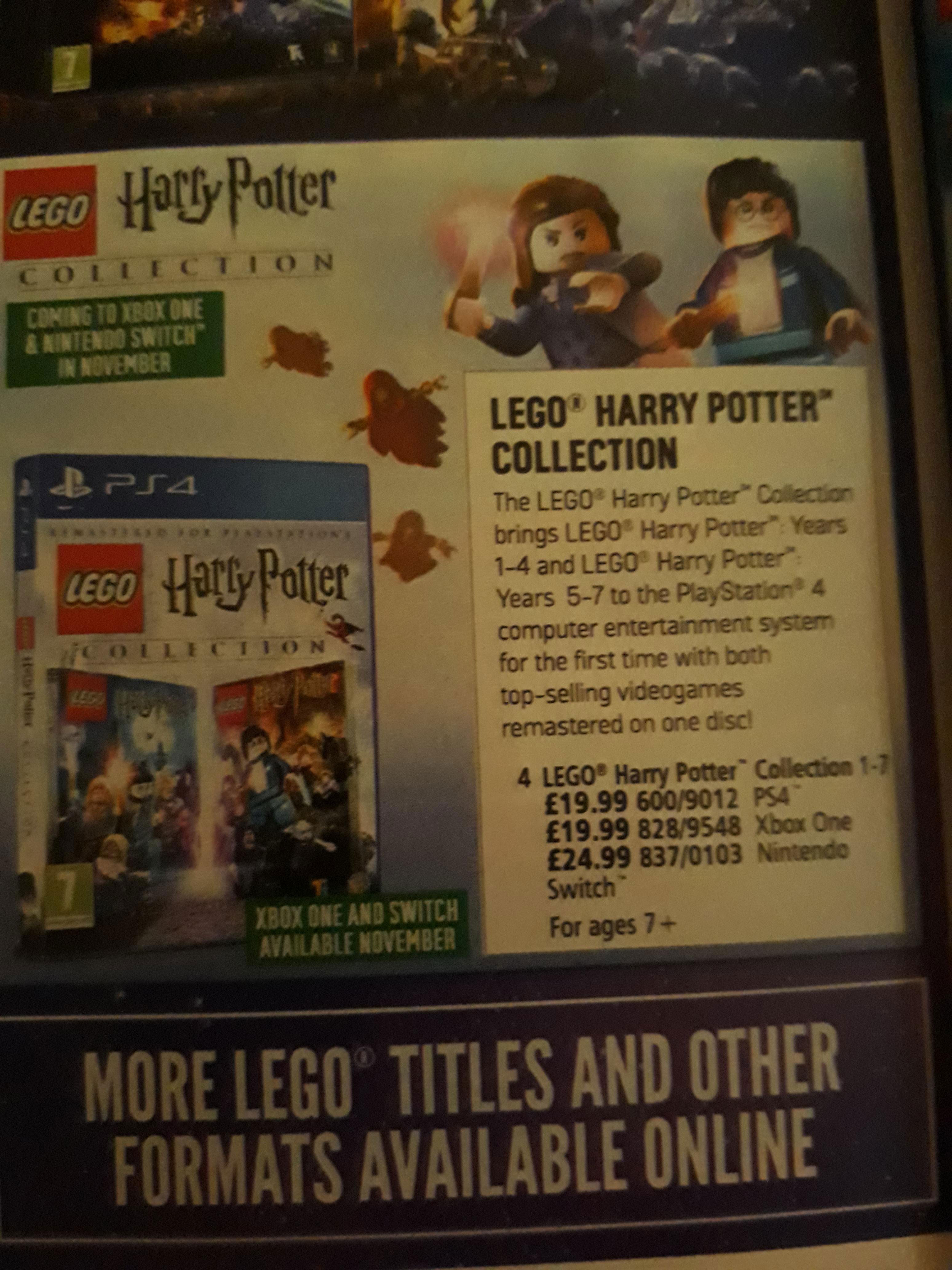 We're keeping our fingers crossed that this rumor comes true; we'd love to see these fun games be made more widely available!