Will a Major Character Die in "Crimes of Grindelwald"?
Does the new promotional poster for Fantastic Beasts: The Crimes of Grindelwald, which was recently revealed at San Diego Comic-Con, suggest that a major character will meet their demise in the upcoming film? The poster's tagline, "The fate of one will change the future of all," implies that there will be at least one death in Crimes of Grindelwald. Death is no stranger to the Harry Potter series. According to Pottermore, Harry Potter is a "book series all about life, death, and grief." With Eddie Redmayne previously confirming that Crimes of Grindelwald will be darker in tone, could we be saying goodbye to one of its characters sooner rather than later?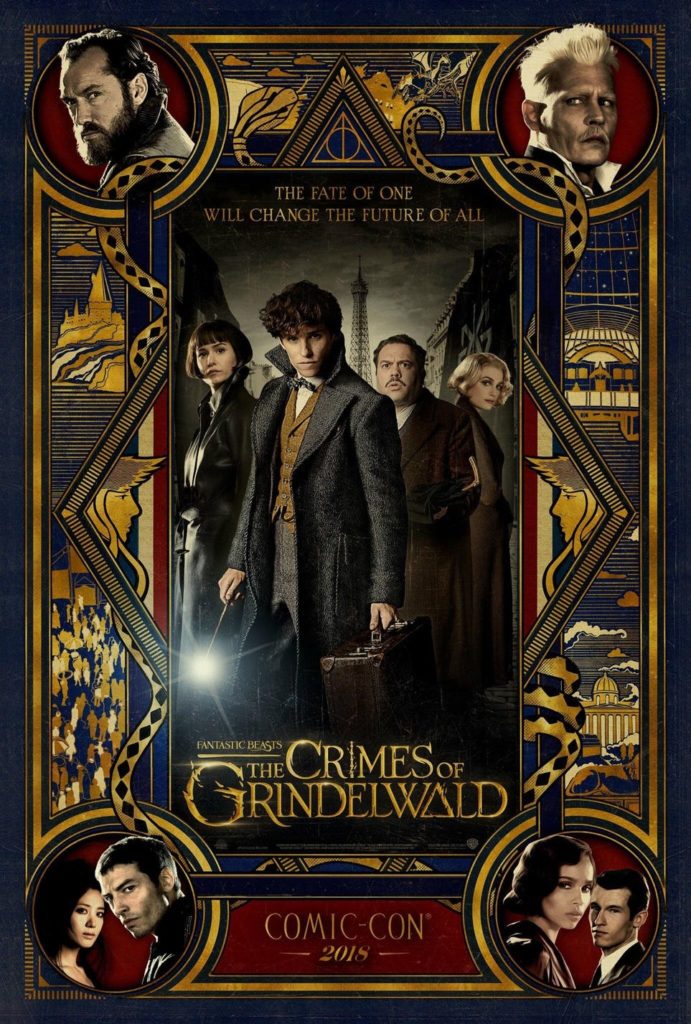 This isn't the first time that I've suspected that a character would be killed off in Crimes of Grindelwald. Firstly, based on the title alone, it's clear that Grindelwald is going to be committing some crimes. In fact, Fantastic Beasts and Where to Find Them opens with a scene of Grindelwald killing a group of Aurors in Europe. Also, the Deathly Hallows have been prominently featured in all of the promotional content that I've seen for Crimes of Grindelwald thus far. Late last year, the official Fantastic Beasts Twitter account released a photo of two wands, presumably belonging to Dumbledore and Grindelwald, respectively, with the caption "Wands at the ready." Earlier this year, the hashtag used to promote the teaser trailer for Crimes of Grindelwald was #WandsReady.
Wands at the ready. On 11.16.18 the #FantasticBeasts story continues. Check back tomorrow for more #MagicInProgress. #WizardingWednesdays pic.twitter.com/FLxxfXP1Am

— Fantastic Beasts (@FantasticBeasts) November 15, 2017
Clearly, the Elder Wand – also known as the Deathstick – will play a pivotal role in the plot of the Fantastic Beasts series, just as it did in Harry Potter. It's also the central focus of the cover art for the screenplay for Crimes of Grindelwald. Ultimately, according to Potter lore, the final Fantastic Beasts film should see Dumbledore defeating Grindelwald and gaining the Elder Wand's allegiance.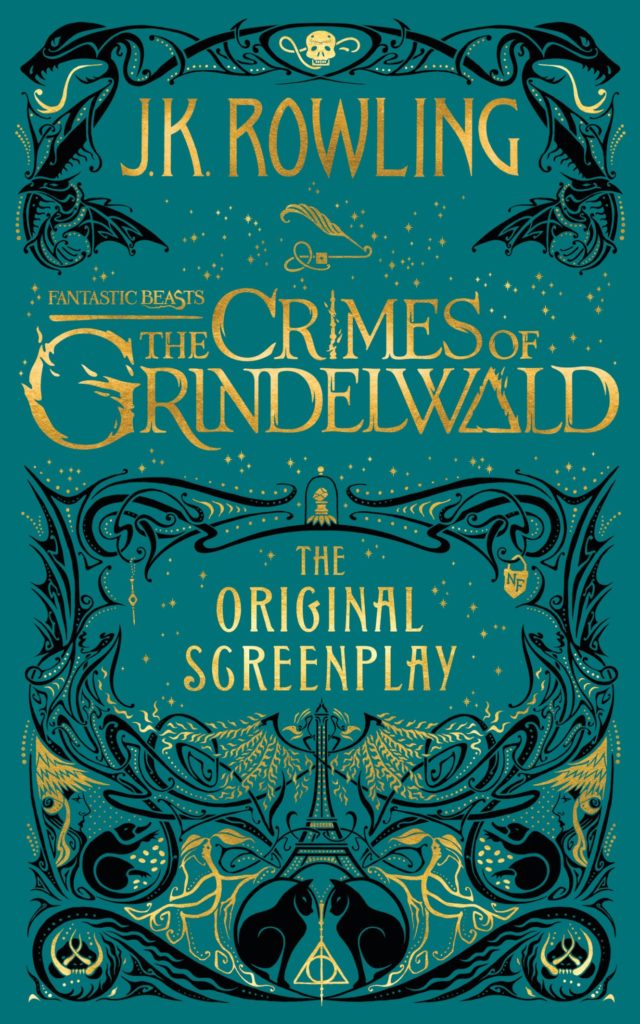 The cover also includes what appears to be a serpent protruding out of a human skull, which is ominously similar to the Dark Mark. Based on the Harry Potter novels, this isn't a good sign. In Harry Potter and the Goblet of Fire, Arthur Weasley states that Voldemort "and his followers sent the Dark Mark into the air whenever they killed" (9).
If we were to witness the death of a character in Crimes of Grindelwald, who would be the most likely candidate? Since Newt and Tina are out of the picture – according to the original Fantastic Beasts and Where to Find Them textbook, Newt is currently retired and "lives in Dorset with his wife Porpentina and their pet Kneazles" – I'm concerned about the fate of Queenie. I've previously speculated that her loyalties would be tested in Crimes of Grindelwald, and in this latest poster, she's standing directly underneath what appears to be Gellert Grindelwald's sign. If Queenie were to side with Grindelwald, could she end up paying the ultimate price for her lack of judgment? It would be a bold move to kill Queenie off, especially since the first film focused so much on her relationship with Jacob.
How worried do you think we should be for the fate of the characters in Crimes of Grindelwald? Could we lose one of our main characters, or perhaps a supporting character such as Leta or Credence?