"Crimes of Grindelwald" Set Visit: Inside the French Ministry
Much of Fantastic Beasts: The Crimes of Grindelwald will take place in Paris, so it is only fitting that, like in London and New York, we see some element of wizarding France's government building. Much like the Ministry of Magic's entry via a classic red telephone box, the entry to the French Ministry is via a similarly mundane but iconic Parisian feature, a water fountain, and it also based underground.
The visuals displayed in the concept art were breathtaking: a great art nouveau building full of light with a magically glass roof. One particular piece of concept art illustrated the dome as depicting beasts within star constellations. In the limited time we had, we were able to spot a Graphorn, Demiguise, Mooncalf, Occamy, dragon, Murtlap, Niffler, hippogriff, and Streeler. More has since been revealed in the recent trailers.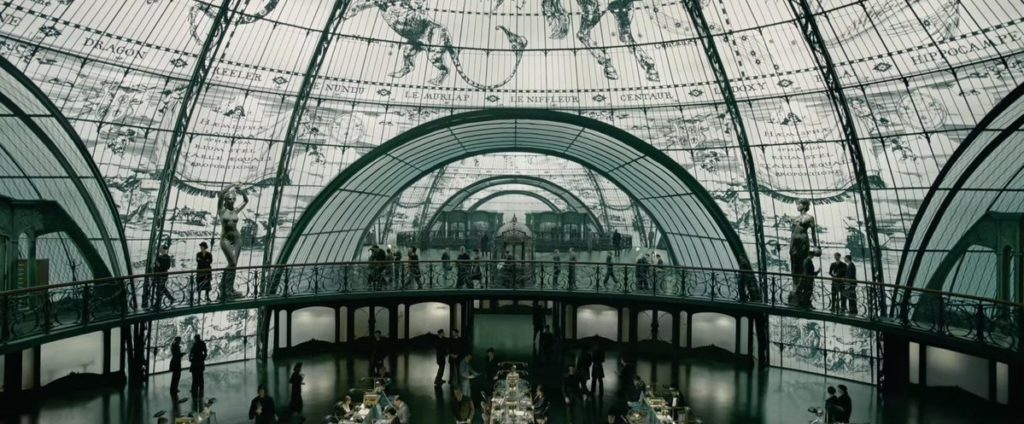 "The French Ministry was really difficult," recalls Martin Foley. "It's a curved balcony and steel and glass. […] Engineering[-]wise, there'[re] a lot of calculations."
The work certainly paid off, as we were soon to discover. We hadn't realized which one we'd be visiting at the end of the day until we entered a massive warehouse and walked onto the most beautiful set. The walls were mostly made of glass framed by what appeared to be green steel shaped in long, sinuous lines typical of art nouveau. Behind one of these walls was a heavy bronze reception desk, while in the center of the room were rows of tall green-and-gold cabinets, with narrow, individually numbered drawers.
The meanings of these cabinets seemed to be explained as we ascended to the second floor, onto an incredibly sloped landing, and entered another glass-lined room and into offices labeled "Les Archiving Ancêtres." The desks had an array of stationery and work equipment, including circular ticker tapes that fly off like snakes and silver metal quills.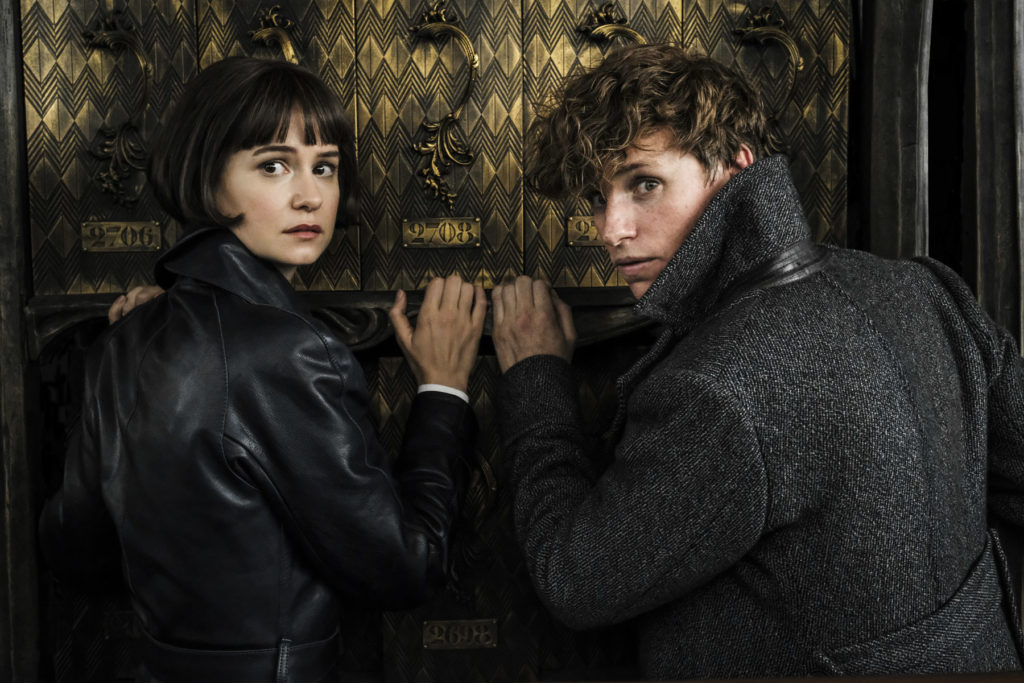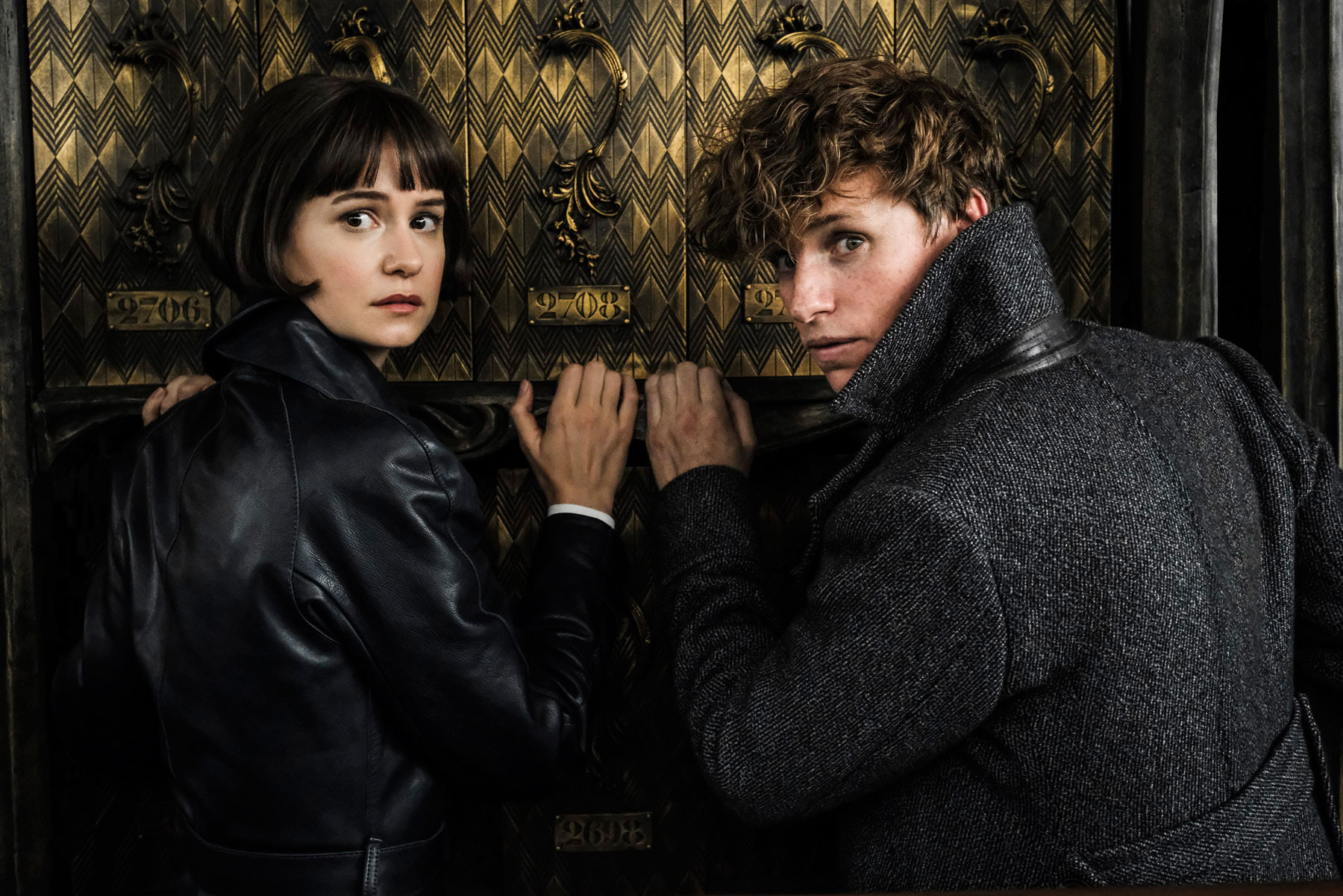 Recently released images and the trailers show Newt and Tina within the corridors of this downstairs filing area. We learned from Martin Foley that Credence is keen to learn more about his heritage. Perhaps Tina and Newt are scouting out his birth records?
"[Credence] is basically trying to find out who he is," comments Martin Foley, while Ezra Miller continues that Credence has a "burning need to know more about who he actually is and to understand the roots that he's growing from."
All shall be revealed on November 16, 2018.
Read the rest of our set visit coverage here.
Additional formatting provided by Madison Ford.