"Harry Potter" Wand Build Event Coming to LEGO Store Watford
Starting this Monday, August 13, a special Harry Potter event is coming to LEGO Store Watford. Young wizard customers (ages 6–14) have the opportunity to attend this free event where they can build a LEGO wand model and take it home! The event runs 2–4 p.m. every Tuesday, Thursday, and Sunday until September 2.
Similar events will be held around the United Kingdom and even in other countries. Dates and times of these additional events have yet to be enounced.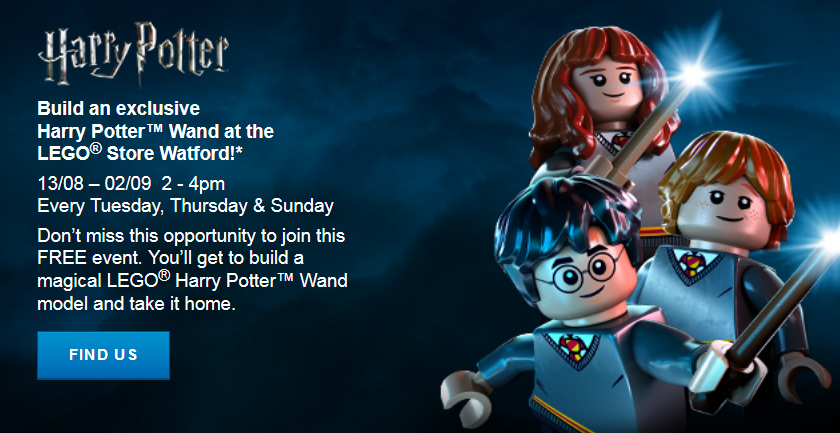 If you attend this event (perhaps by dragging along a younger relative, because this sounds like a lot of fun to us adults too), please take a picture of your wand model that you build and tag us on social media!