New "Crimes of Grindelwald" Photo Hints at Complicated Relationships
In a recent interview with Entertainment Weekly, Zoë Kravitz surprised many Fantastic Beasts fans by revealing that Newt Scamander and Leta Lestrange did not have a romantic relationship. They were "just friends"… at least in her character's mind. Something tells us – perhaps it was Newt's forlorn look when Queenie asked about Leta's picture and told him "she was a taker. You need a giver" – that Newt probably felt differently.
Regardless of canon or fan theory, we are most definitely going to find out more about this mysterious relationship in Fantastic Beasts: The Crimes of Grindelwald. Despite whatever complications arose between Leta and Newt during their childhood friendship and time as students at Hogwarts, their relationship is about to get even tenser as Leta makes her on-screen debut with her fiancé… Newt's brother, Theseus.
A new photo from an Entertainment Weekly exclusive hints at the complications of this twisted triangle between the Scamander brothers and Lestrange.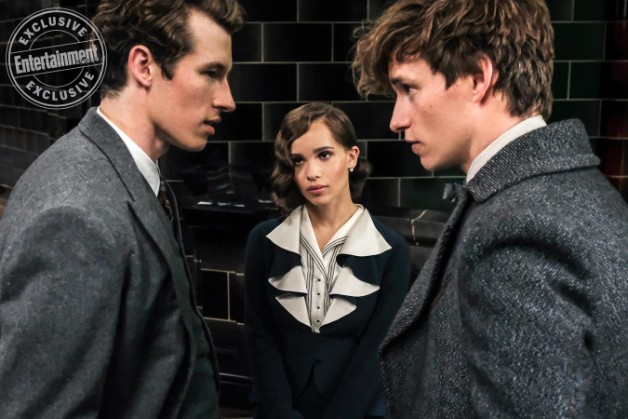 Our interest is piqued at the imagery of Leta stuck in the middle as the brothers face off. And let's be honest – no one in this picture looks particularly joyful. It doesn't have a "happy family" feel to it at all. Perhaps that is because they appear to be in the Ministry of Magic… where Newt has a tendency to find himself in trouble.
What are your theories about the relationships between these three? Share your thoughts with us in the comments below!