UPDATED: Dance the Wrackspurts Away: Evanna Lynch to Join "Dancing with the Stars"
We've seen Evanna Lynch dance before – she's always been happy to recreate the famous Luna Lovegood Wrackspurt dance from Harry Potter and the Deathly Hallows – Part 1 on convention stages worldwide. Still, that seems like nothing compared to the stage she'll be taking this month on Dancing with the Stars. The Irish actress will join singer Tinashe and actors Nancy McKeon and Milo Manheim in the famous program's Season 27 lineup.
Lynch, whom we last saw in the 2017 revival of Enda Walsh's Disco Pigs, has taken on much smaller projects since the conclusion of the Harry Potter series. Her last film role was the titular character in My Name Is Emily, and she started her vegan podcast, ChickPeeps, last November. Now, of course, we'll get to see her every week as Dancing with the Stars airs, starting September 24.
The full cast list for Season 27 of Dancing with the Stars will be announced September 12, when we'll learn Lynch's partner's name and gear up for another unforgettable season! We'll be keeping a close eye on the competition – not just for the incredible dancing but also for a couple of loose Wrackspurts that may be causing mayhem on the floor. Luckily, we've got Evanna Lynch to take care of that problem for us!
—
UPDATE (September 12):
It's official: Evanna Lynch is a contestant on Dancing with the Stars! She won't be alone on that stage – she's joined by partner Keo Motsepe, who's already been coaching her through new dance moves and Instagram ideas. Their progress through the competition will be easy to follow using their partner hashtag, #Kevanna.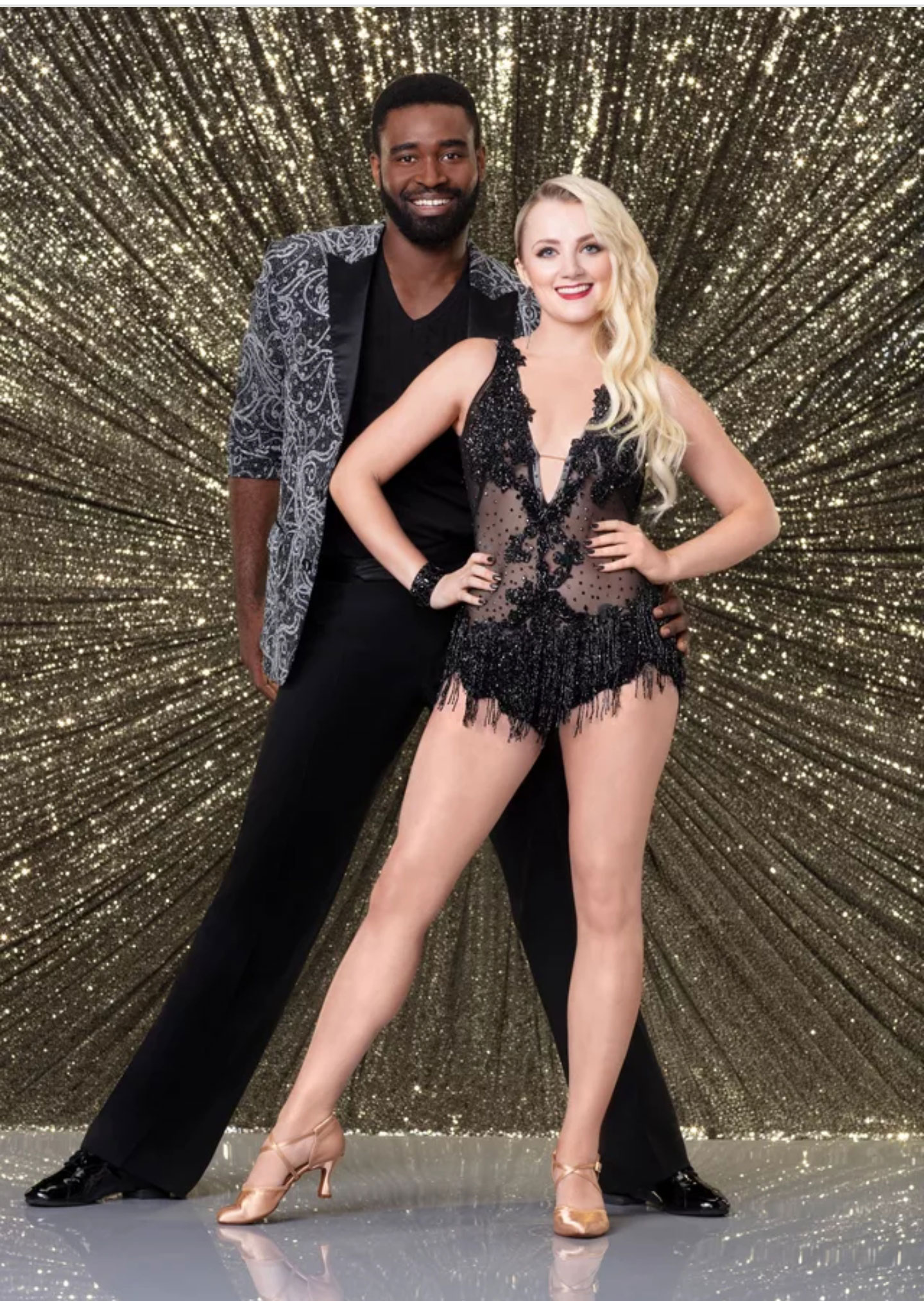 This is a sort of homecoming for Evanna, who is returning to dance after a decade away. Her dance background lies in ballet and Irish dance, but she learned other forms while on set in London, where she was obsessed with Michael Jackson. She's excited to reconnect with her love of dance after such a long time:
I want to introduce other things (and) try to challenge myself to be outgoing…the thing that I love, that lights me up, is performing.
Check out the full list here, and join us in getting excited for Season 27 of Dancing with the Stars!